I love spring! As winter withers away, temperatures may be unpredictable, but one thing is guaranteed — baseball! I love baseball! When baseball arrives, we know spring has sprung!
As a child, I got to go to my very first baseball game at Dodger Stadium with my friend Joey and his mom. Having grown up in the Midwest, I was so excited to experience the mythical Dodger Stadium.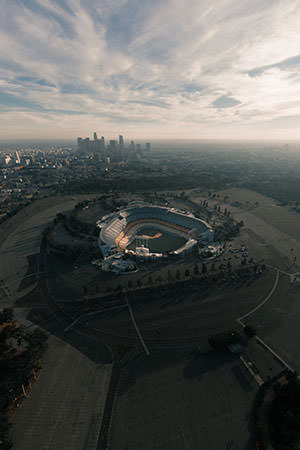 As per Los Angeles baseball custom, we showed up late. The Dodgers were not playing very well and were down by three runs heading into the eighth inning. At this moment, Joey's mom stands up and informs us that it's time to go.
Something about traffic. I had never left a baseball game early before. But being way too young to drive, I obeyed and followed Joey and his mom out of the stadium.
Right as we get to the car, we hear a thunderous roar erupt from the stadium. We hurry into the car and turn on the radio to find out that the Dodgers hit a grand slam home run to win the game in the bottom of the ninth. I learned an incredible life lesson that day: Never go to a baseball game with Joey's mom!
I've also learned that you never want to miss a resurrection. Our God is a bottom of the ninth with two outs and two strikes kind of God.
What I love about Easter is the Resurrection. Jesus conquered death. Death no longer has any power. The Resurrection defies logic and expectations. The Resurrection changes everything.
This Easter season, may we not be distracted from the Resurrection. May we not sacrifice the Resurrection at the altar of convenience or culture. May we see the Resurrection not just as a historical event but also as a promise for all who believe in Jesus as Lord and Savior.
I love Easter! May no one miss the Resurrection!
Recent Posts
Check out the events for Black History Month at Concordia University Texas.
An important benefit to consider when searching for a job is the opportunity to develop personally and professionally in your career. Here are 13 companies in Texas that offer excellent professional development and training benefits.
Learn more about the Brookdale Read-to-a-Resident program, which was recently launched by CTX English major Victoria Leffers.