News
,
Academics
Concordia University Texas Earns 7 Intelligent.com Awards

Intelligent.com, a trusted resource guide for colleges and universities, ranks Concordia University Texas in seven of the top 2022 degree programs in the U.S. for degree programs at the undergraduate, master's, and doctoral levels.
Concordia's Top-Ranking Degree Programs
Intelligent.com identifies programs in the nation based on flexibility, faculty, course strength, cost, and reputation. Researchers compared 704 programs from 2,900 universities and colleges across the country for the 2022 rankings.
Implementing a unique methodology, Intelligent.com ranks each program on a scale from 0 to 100 across five categories:
Program strength
Student readiness
Return on investment
Cost
Student engagement
Among the 2,900 universities, Concordia secured spots on seven of the top degree programs.
Best Doctorate in Education Degree Program
Rank: 4
Concordia is recognized as the fourth-best Doctor of Education (EdD) program in the U.S. and awarded as the top program best for transfer students.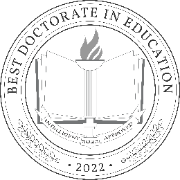 Designed for education and organizational development professionals, the Concordia EdD program equips you to empower your students, trainees, staff, and organizations to do amazing things.
The three-year online program includes two weeklong residencies on the beautiful CTX campus in Northwest Austin. During the first two years of the program, students complete relevant coursework. Throughout the last year of the program, students complete either a cumulative research-based inquiry of practice (CRIP) or a formal dissertation.
You'll receive individualized support from faculty throughout the program, in addition to guidance from your CRIP or dissertation chairs.
Learn more about the Concordia Doctor of Education program.
Best Online Doctorate in Education Degree Program
Rank: 4
Intelligent.com ranked Concordia's EdD in Educational Leadership as the fourth-best online Doctor of Education program and awarded the University as the program with the best student organizations.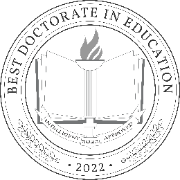 The EdD has two specializations.
The Educational Leadership specialization, with the optional Texas Superintendent Certification track, focuses on leadership in the K-16 environment and other instructional settings.
The Curriculum & Instruction specialization emphasizes leadership in curriculum, higher education, and educational policy.
Best Master's in Sports Management Degree Program
Rank: 19
Concordia's Master of Education (MEd) in Coaching & Sports Administration is ranked by Intelligent.com as the 19th-best program nationwide with the most accessible admissions.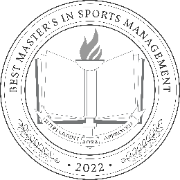 The MEd in Coaching & Sports Administration prepares individuals for leadership roles in sports programs and enterprises. You will study a comprehensive range of topics, from state laws on concussions to teacher/coach contracts. The fully online program can be completed in 16 months (4 semesters).
Learn more about Concordia's Master of Education in Coaching & Sports Administration program.
Best Computer Programming Degree Program
Rank: 36
The Bachelor of Science (BS) in Computer Science degree at Concordia University Texas ranks as the 36th-best computer programming degree program.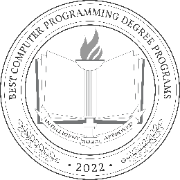 Concordia's BS in Computer Science is innovative, equipping students with the technical acumen, strong communication skills, and hands-on experience they need to excel as computer science professionals.
Awarded by Intelligent.com as the best Christian program, Concordia's BS in Computer Science degree program allows you and encourages you to integrate your faith into your studies and to use the skills you develop for meaningful work.
Learn more about the Computer Science program at Concordia.
Best Online College in Texas
Rank: 39
Concordia University Texas claims the 39th spot as one of the best online colleges in Texas, recognized for having the best online Psychology program. You can earn a Bachelor of Arts (BA) in Psychology fully online, giving you ultimate flexibility.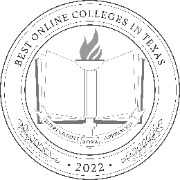 With an online degree from Concordia, you don't have to sacrifice personalization for flexibility. Concordia's professors offer the same one-on-one support to online students that on-campus students enjoy.
Other fully online degree programs include:
Bachelor of Applied Arts & Sciences in Applied Business
BA in Computer Science
BA in Criminal Justice & Criminology
BA in Multidisciplinary Studies
Bachelor of Business Administration (Accounting & Financial Management, Global Healthcare Policy & Management, Human Resources & Management, or Marketing)
BA in Communication (Public Relations & Advertising or Visual Communication)
Master of Business Administration (General, Healthcare Administration, or Organizational Development & Learning)
Master of Education (Coaching & Sports Administration, Educational Administration with optional Texas Principal Certification track, Educational Technology & Innovation, or Instructional Leadership)
Most Affordable Online Bachelor's in Computer Science Program
Rank: 42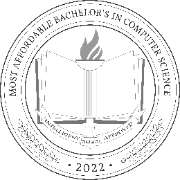 Concordia's fully online BA in Computer Science ranks as one of the most affordable online bachelor's in computer science programs with the best small class size.
The University's average class size of 15 students allows Concordia's professors to get to know their students and help them one-on-one. With the flexibility of an online program, you can complete Concordia's Computer Science program from anywhere.
Best MBA Program
Rank: 44
The Concordia MBA program ranks in the top 50 MBA programs across the country and is recognized by Intelligent.com as the best MBA program for international students.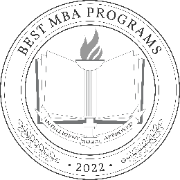 The MBA program at Concordia challenges students to grow personally and professionally, transforming themselves to transform the world. The program is designed for professionals with a sincere desire to become ethical, competent leaders in their families, industries, and communities.
Offered fully online or on campus with classes one night per week, the Concordia MBA program can be completed in 20 months (5 semesters). You can add an optional specialization, either Healthcare Administration or Organizational Development & Leadership, which adds one semester of additional courses to the degree program. The MBA with a specialization can be completed in 24 months (six semesters).
Learn more about the Concordia University Texas Master of Business Administration program.
What Makes Concordia University Texas Unique?
Concordia University Texas is a place where Christ is honored and all are welcome. Here, you're more than just a number. The small class sizes allow you to interact directly with your professors and peers, and the entire campus community is focused on the same goal — your success.
As a student at Concordia, you'll embark on an adventure of faith, learning, and life-changing experiences that leads to meaningful work.
About Intelligent.com
Intelligent.com provides unbiased research to help students make informed decisions about higher education programs. The website offers curated guides that include the best degree programs and information about financial aid, internships, and even study strategies.
Intelligent.com is a trusted source among students and prospective students with comprehensive, user-friendly guides and hundreds of program rankings.
View all of the exemplary degree programs at Concordia University Texas.