CTX Alumnus Takes on Texas Children's Hospital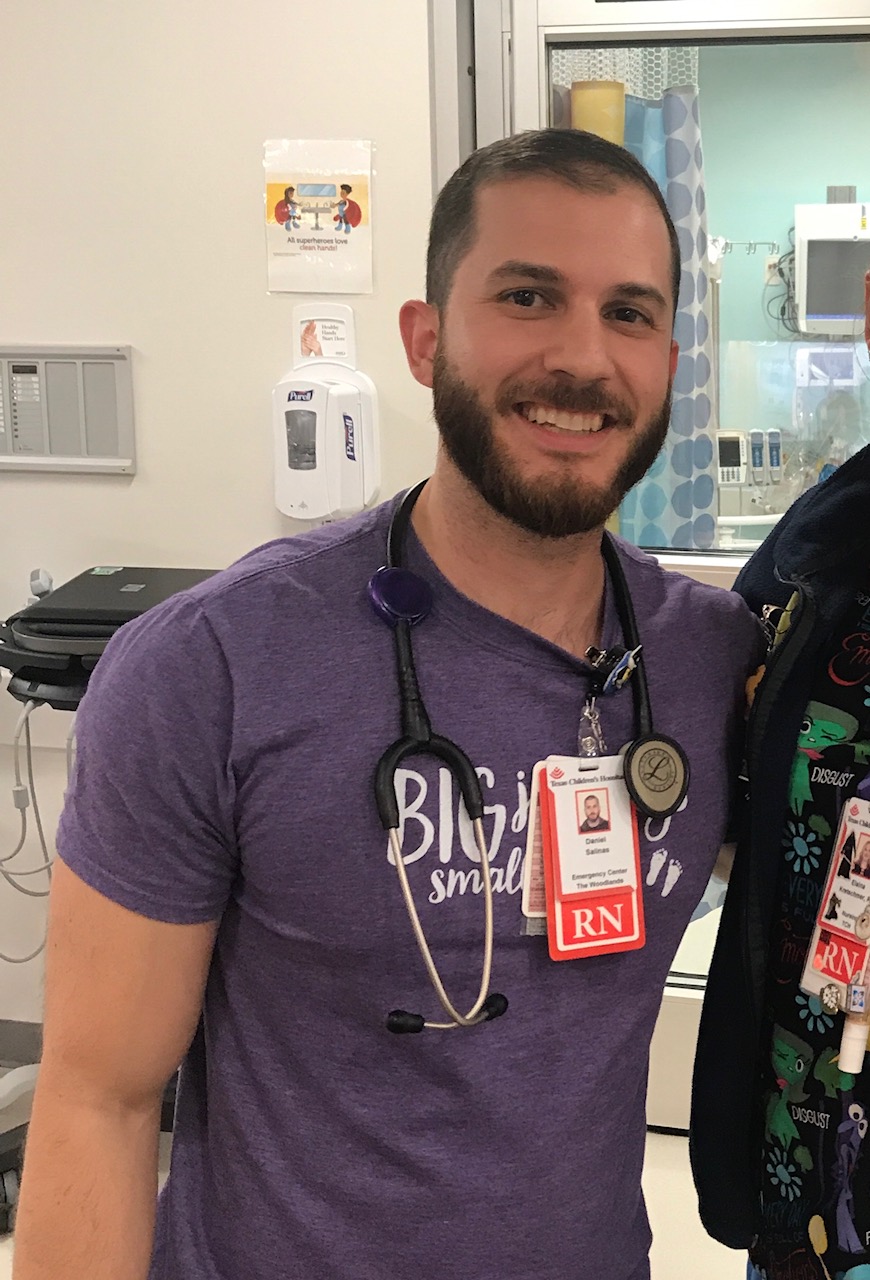 Daniel Salinas, a Concordia University Texas alumnus, is taking the world by storm as a Charge RN at Texas Children's Hospital The Woodlands. A 2016 MSN graduate, Salinas always knew he was meant for a profession where he could help others.
"Going into the medical field definitely is related to my personality of helping others, so nursing is a good fit," Salinas said. "When I was young I always put my friends before myself, so somewhere along high school, I knew I wanted to do something where I would be able to live out that mission."
Salinas said he didn't know much about Concordia University Texas when he started applying for colleges, although he was from Austin.
"I was looking at different schools, but when I came to visit Concordia, it just felt warm and welcoming," he said. "It felt like you were involved with everyone as a team, and not just a number."
One of the things that helped him feel prepared for his career was the amount of hands-on learning he was able to take advantage of as a student.
"The amount of onsite training and the skill-based curriculum helps you become a great nurse," Salinas said. "You become confident in your ability to work with equipment and communicate with others."
Although there were times when the program was more difficult than he imagined, the challenges and expectations developed Salinas into an excellent nurse.
"It was a bumpy road, but a good road," he said.
Salinas joined Texas Children's Hospital's Woodlands' location this past April. Because he was able to start at a brand new location, he was able to help develop their campus.
"It's a smaller ER, and it feels similar to a lot of the work I did in Austin," Salinas said. "Community-based, but growing, the facility just felt right when I accepted the job."
Eventually, Salinas strives to be a director of some sort. He is very interested in working for the pediatric ER, as well.
"It can be overwhelming and stressful for some, but I really enjoy that special population of children in the ER," he said. "Working with kids is second nature to me, and I enjoy the unique challenges that brings."