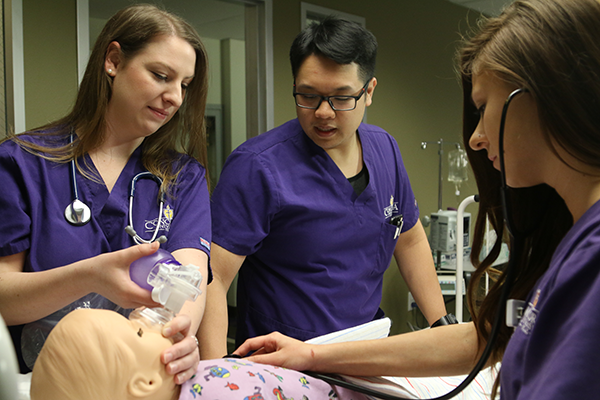 It's a great time to be a Concordia nurse!
RegisteredNursing.org ranked our College of Nursing's traditional nursing program as fourth out of 114 nursing programs in the state. Thanks to our amazing faculty and ambitious students, we were recognized for our extremely high NCLEX-RN pass rates from 2013 through 2017.
"Nursing would like to acknowledge and thank the faculty and staff for contributing to outstanding education that our students experience at Concordia," Kathy Lauchner, Director of the College of Nursing, said.
We scored 97.12 out of a possible 100.
Recent Posts
CTX is launching a new software engineering concentration for the computer science program this fall 2019. Learn more!
Studies have shown that an office with a window and view of the outdoors increases productivity. Learn more!
We address the top 5 myths associated with a liberal arts education and how Concordia defies them all.