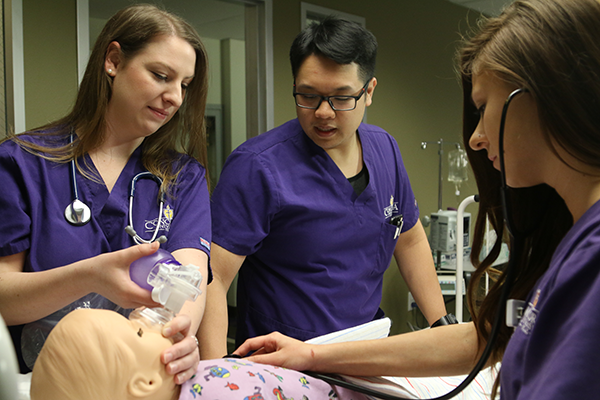 It's a great time to be a Concordia nurse!
RegisteredNursing.org ranked our College of Nursing's traditional nursing program as fourth out of 114 nursing programs in the state. Thanks to our amazing faculty and ambitious students, we were recognized for our extremely high NCLEX-RN pass rates from 2013 through 2017.
"Nursing would like to acknowledge and thank the faculty and staff for contributing to outstanding education that our students experience at Concordia," Kathy Lauchner, Director of the College of Nursing, said.
We scored 97.12 out of a possible 100.
Recent Posts
Whether you're an online course veteran or taking your very first online class, here are nine tips to help.
Discover how CTX alumna Madilynn Pogue's faith in God and commitment to exemplary education led her down an unexpected career path.
What do peacocks, video calls, a flock of ducks and CTX have in common? Working from home. Discover more!