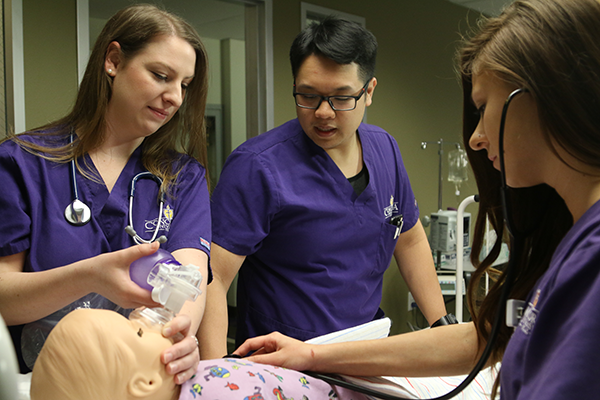 It's a great time to be a Concordia nurse!
RegisteredNursing.org ranked our College of Nursing's traditional nursing program as fourth out of 114 nursing programs in the state. Thanks to our amazing faculty and ambitious students, we were recognized for our extremely high NCLEX-RN pass rates from 2013 through 2017.
"Nursing would like to acknowledge and thank the faculty and staff for contributing to outstanding education that our students experience at Concordia," Kathy Lauchner, Director of the College of Nursing, said.
We scored 97.12 out of a possible 100.
Recent Posts
Concordia's location in Austin, Texas, offers students access to abundant job opportunities with major organizations headquartered in the capital city.
Learn more about nine surprising career paths that are ideal for English majors.
Landmarks are located all around Concordia's beautiful campus. Learn more about five important landmarks on campus.