CTX Senior Secures Additional Water Refill Stations Around Campus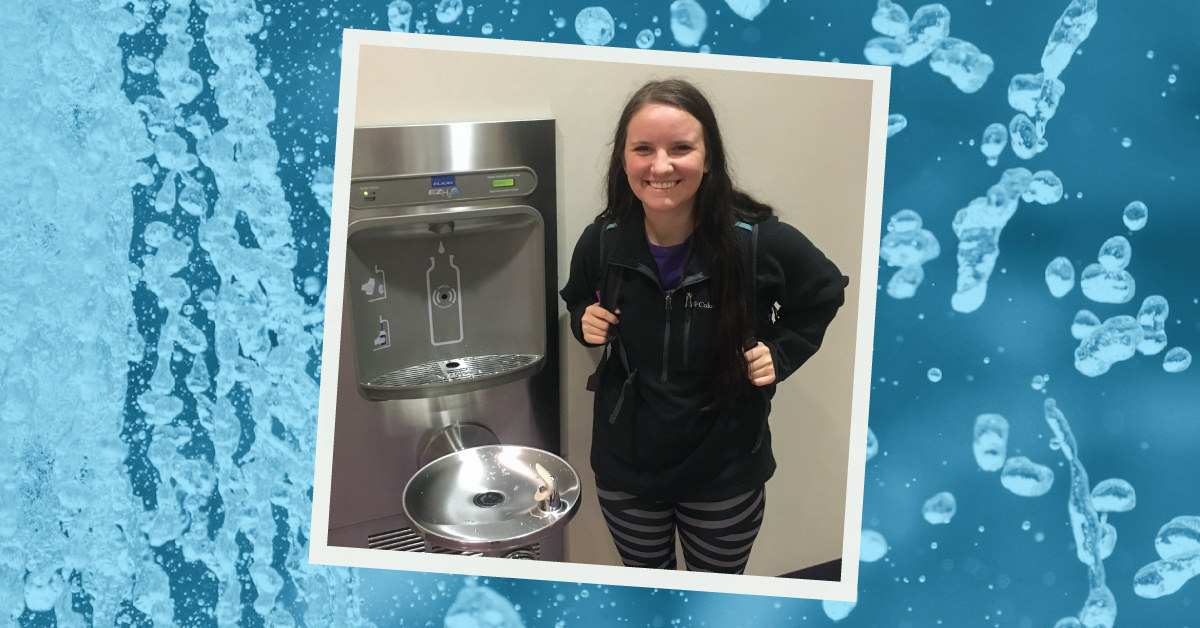 Kinsley Fisher, a senior English major and Writing minor at CTX, pushed through a resolution to get more bottled water refill stations installed throughout campus.
Fisher, a very involved Tornado, is President of the International English Honors Society, CTX Student Government Senator for Humanities and Social Sciences and Incubator CTX's social media and content associate.
Giving the students what they want
"In student government, there are resolutions we work on each semester," Fisher said. "I noticed people always going to the library to refill their water bottles, and people seemed like they appreciated the station being there. I decided to see if it would be possible to get more of those stations installed around campus."
As a result of her work with the budget committee, two additional refill stations were secured. One has already been installed in Building B, and another is on its way to the gym soon.
"We want to keep campus pretty as we are on a nature preserve," Fisher said. "This makes sense for Concordia."
Fisher believes that majoring in English and her natural love of writing allowed her to more easily push for the resolution and persuade stakeholders of its value.
The value of small classes rings true
"My major prepared me to be able to give them my resolution in a clear way so they could really understand what I was saying," she explained. "In all of the English classes, the courses are communications based, so being able to talk in front of people is important. It makes public speaking comfortable. When you are enrolled in such small classes, you need to get used to speaking in front of people no matter what."
Along with her involvement on campus, Fisher is also an intern for Texas Lifestyle Magazine. She graduates from Concordia this spring.
"I'd love to find a writing job," Fisher said. "Maybe a position as an editor or writing for a publication, or maybe something else. I'm open to a lot of opportunities."
Her favorite CTX classes to date are Creative Writing and Claudia Teinert's Greek Mythology course.
"I came to Concordia because I didn't want to be one of 300 in a class," Fisher said. "I have relationships with all my teachers and closer friends since choosing Concordia."