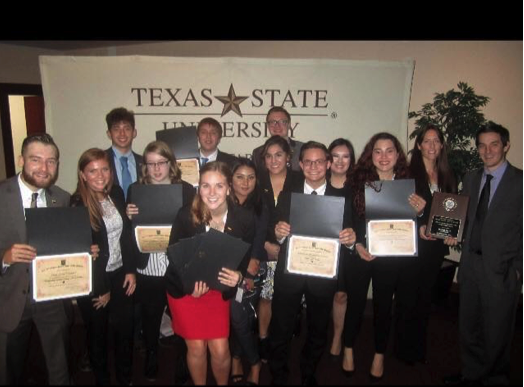 Concordia University Texas fared well in this year's Summit of the Americas competition, a Eugene Scassa Model Organization of American States (ESMOAS) annual competition in diplomacy and statecraft.
Our students represented the Nation of Venezuela and according to Political Science Professor Brent Burgess, they made their mark as a "very vocal and effective delegation."
In fact, our Tornados left the Inter-American Human Rights Moot Court Competition with a first place victory. In this particular competition, teams submit written memorial briefs to judges and withstand grueling oral arguments before the panel.
Last year, Concordia swept all the awards for this competition including first and second place honors. This year, Concordia beat out a feisty Texas State University team and secured all of the written memorial case briefs awards.
Kelsey Rodriguez, one of the participating Tornados, said it was a challenging and fun learning experience.
"It definitely helps us to develop communication skills and work on our public speaking," she said.
Congratulations Tornados!
Recent Posts
There is a long-standing debate about the Oxford Comma. Discover Concordia's stance and learn how this little punctuation mark impacted a $5 million lawsuit settlement.
Student Ministry & Missions offers CTX students exciting opportunities to grow in their Christian faith and serve others.
Are you interested in entering the field of criminal justice or seeking ways to improve your leadership in a different vocation? Then this is an event you don't want to miss!