Fall CTX Music Events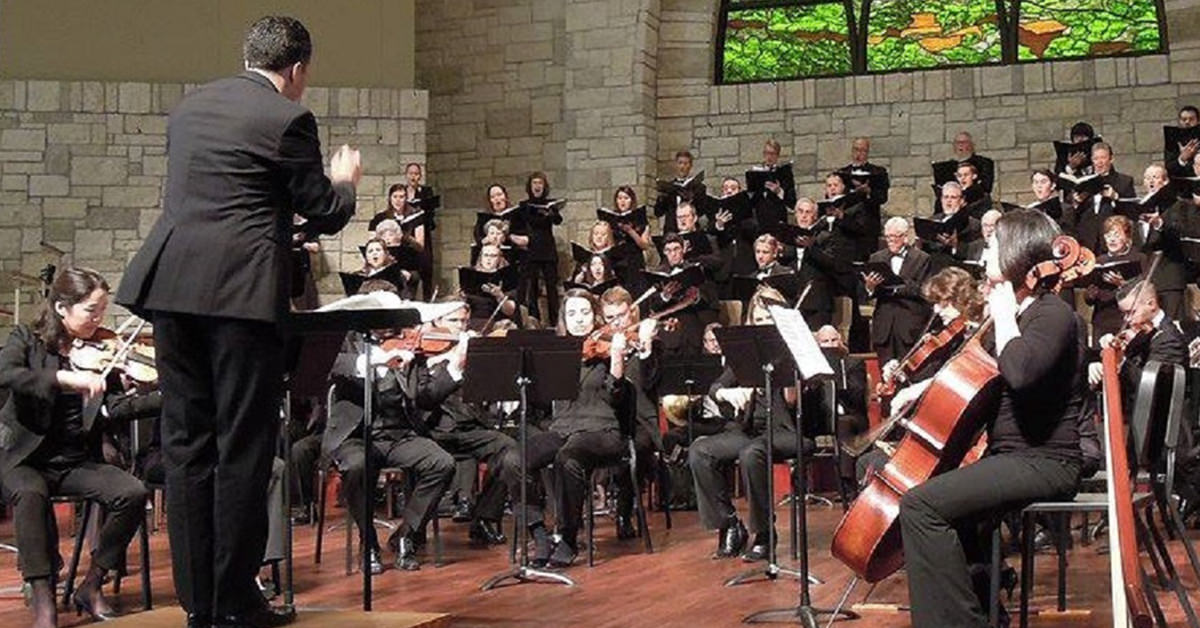 Concordia University Texas has an exemplary music program of expert faculty and talented students. Their concerts are engaging, inspiring and fun. You don't want to miss these upcoming performances!
Concordia Collage! A Celebration of Music at Concordia
September 17, 6 p.m., Chapel
Several Concordia ensembles will appear together for the first time in concert! Come see the University Choir, the Concordia Symphonic Winds, a few soloists and chamber groups all on the same stage.
"We're presenting the first of what we hope will be an annual event," Director of Choral Activities Dr. Joshua Chai said. "We're incredibly excited to show our community this year's talented ensembles."
Chorus Concerts
Men's Chorus Concert, October 19, 3 p.m., Chapel
Women's Chorus Concert, October 20, 3 p.m., Chapel
Enjoy a fall weekend being serenaded by the beautiful voices of our students!
The men of our University Choir and the Concordia Singers will perform exciting favorites of the men's chorus repertoire. The concert will also feature singers from around the Austin area.
We are also adding a women's chorus version to the event for the first time. The combined women's choir will sing Vivaldi's Gloria and other historical pieces. They will be joined by a brand new ensemble in Austin called Inversion Ensemble: Da Capo.
Halloween Sings! Solo and Choral Music for Halloween
October 25, 7 p.m., Black Box Theater
The annual Halloween Sings! event features music spanning centuries of choral music in celebration of Halloween, Dia de los Muertos, All Saints' Day, trick-or-treating and everything in between.
Concordia Symphonic Winds Fall Concert
November 3, 4 p.m., Chapel
The Concordia Symphonic Winds, led by Professor Michael Staub, is now in its second season and will perform their fall concert on November 3.
President's Concert
November 10, 7 p.m.
For the annual President's Concert, a chamber vocal ensemble will perform Johann Sebastian Bach's Jesu, der du meine Seele (BWV 78), in addition to other works. Additionally, our very own university president will conduct Randall Thompson's "The Last Words of David."
Jazz and Percussion Fall Concert
November 20, 7 p.m., Chapel
Enjoy a performance by our percussion program and the Concordia Jazz Collective. You will hear pieces for solo percussion, ensemble percussion and jazz combo.