Introducing: Your Fall of 2018 Commencement Speaker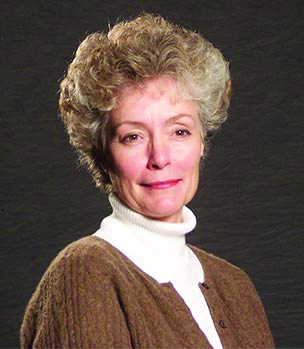 This Saturday, our very own Dr. Claudia Teinert is the honored speaker for the Fall Class of 2018 Commencement at Riverbend Centre.
Teinert is a CTX English professor. She received her bachelor's and doctorate degrees in Literature and Performance Studies from University of Texas at Austin in 1976 and 1992, respectively. She accepted a teaching fellowship from the Department of English at Creighton University in Omaha, Nebraska, and received her Master of English Literature and Composition in 1979. She taught Performance, Public Speaking and Classical Rhetoric classes for Concordia from 1989-1996, and then accepted a position in the McCombs School of Business at The University of Texas from 1997-2002 where she taught Business and Professional Communication.
In 2002, Teinert returned to Concordia and accepted a position in the department of English at Concordia University Texas. She served as English department chair and Division Chair for the Humanities, edited "The Undergraduate English Journal" in the spring of 2004, and chaired the Fine Arts Festival committee that brought nationally recognized poet Mark Jarman to campus. She received Concordia's Neeb Teaching Excellence Award in 2007. That year Teinert also became the first chair of the Executive Committee of the Faculty at Concordia in 2014, a role that she served for three years. While at Concordia, her short stories and personal essays have been accepted at writer's conferences such as the Mayborn Institute for Nonfiction and the San Angelo State University's Texas Writers Conference. She has presented scholarly papers concerning Willa Cather in Paris, Oxford, and across the United States. She is a member of Triumphant Love Lutheran Church in Austin where she sings as a cantor, and writes, directs and performs liturgical dramas for worship.