CTX 101: Navigating the Concordia University Texas Academic Catalog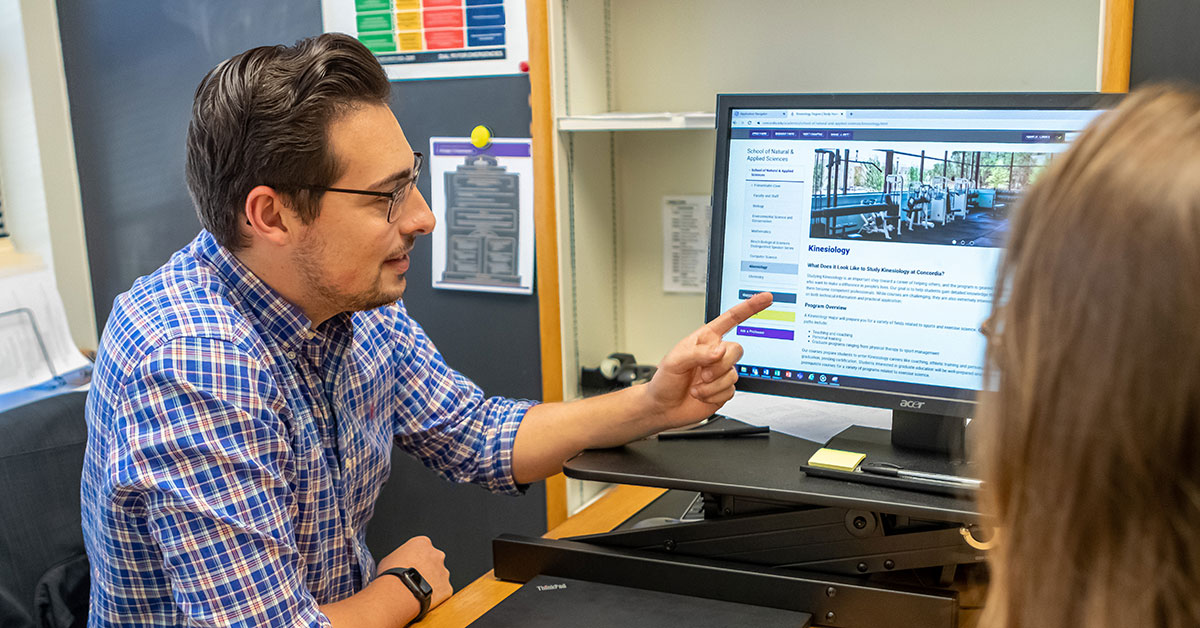 The academic catalog of Concordia University Texas is an incredibly important document. That's why we've put together this guide to help you navigate the catalog.
Why Is the Academic Catalog Important?
Concordia's academic catalog is important because it specifies degree requirements, policies and procedures that determine when you can graduate. You wouldn't want to take a class that doesn't count toward your degree because it wastes time and money.
Your degree plan follows the academic catalog that matches your first year of enrollment at Concordia.
Speak with Your Academic Advisor
Each student at Concordia has an academic advisor. Your advisor is here to help you plan your degree and ensure that you enroll in the right classes.
But our advisors go beyond academics; they help you determine your future plans and connect you with valuable resources at Concordia that can help you achieve your academic goals and better prepare you for your future after graduation.
Meet the Concordia Student Academic Planning Team.
Find Concordia's Academic Catalog
Concordia's academic catalogs are always available to you on the University's website. Each catalog has a helpful Table of Contents, which divides the information by:
Academic Degrees
Academic Majors, Minors and Special Programs
Common Experience Description
Colleges
Academic Information
Admissions
Student Financial Services
Tuition, Fees and Refunds
Withdrawals
International Students
Intercollegiate Sports & Athletics
Student Services
University Information
Searching Hacks
We understand how daunting it can be to open a nearly 200-page catalog that's packed with information. However, there are two ways you can quickly filter through to find the information you're seeking.
The Table of Contents shows you how the information is organized overall and the sections that fall under each section.
The find option is a great way to directly search for a specific word or phrase.
Find Function
PC Keyboard: Ctrl + f
Mac Keyboard: cmd + f
However, keep in mind that the find function looks for the exact word or phrase you enter.
For example, if you search for "MEd admission requirements" in the 2019–20 catalog, you won't receive a result. However, you can find MEd admission requirements by typing "admissions," "admission requirements," or "Master of Education."