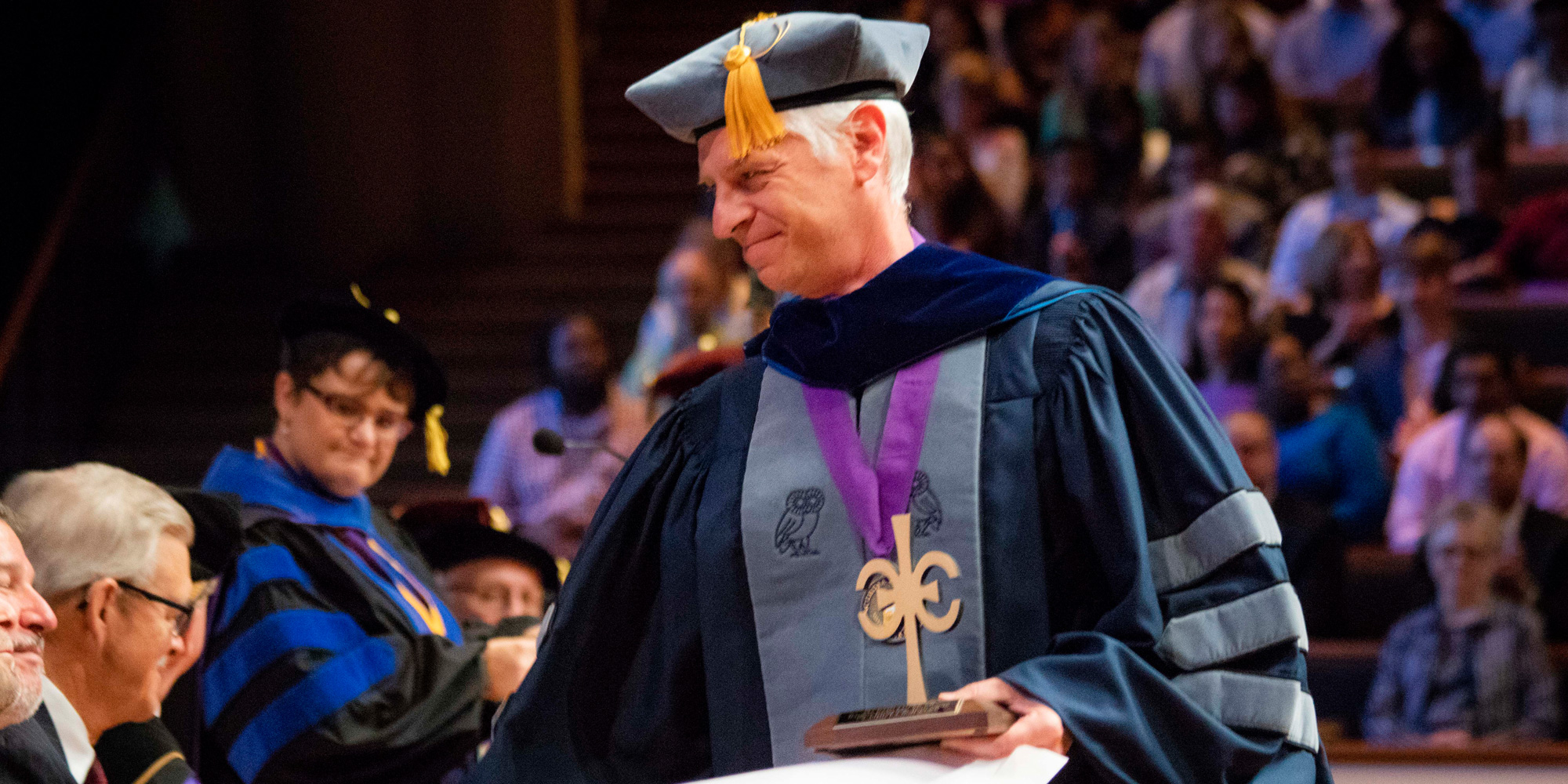 Rev. Philip Schielke, PhD, Computer Science Director, was this year's recipient of the Martin J. Neeb Teaching Excellence Award.
"I've been nominated several times in the past, but this was my first time receiving this award," Schielke said. "Before they announced my name, the professor next to me said 'maybe you'll win it this year.'"
It turns out, the professor in question knew what they were talking about. Schielke's family surprised him with a visit as he accepted the award.
"My family knew about it and didn't tell me they were coming to graduation," he said.
This is Schielke's seventh year at Concordia.
"It's very gratifying," Schielke said. "I work hard at what I do, and it's humbling to be recognized."
Recent Posts
Whether you're brand new to Texas or a seasoned native who just loves reading about the Lone Star State, here's what y'all need to know.
Join us for one of our upcoming CAN-DO mission trips. You may even find that the person most impacted by the trip is you.
HOPZERO co-founder and CTO, Bill Alderson, offers seven simple tips for protecting your data online.