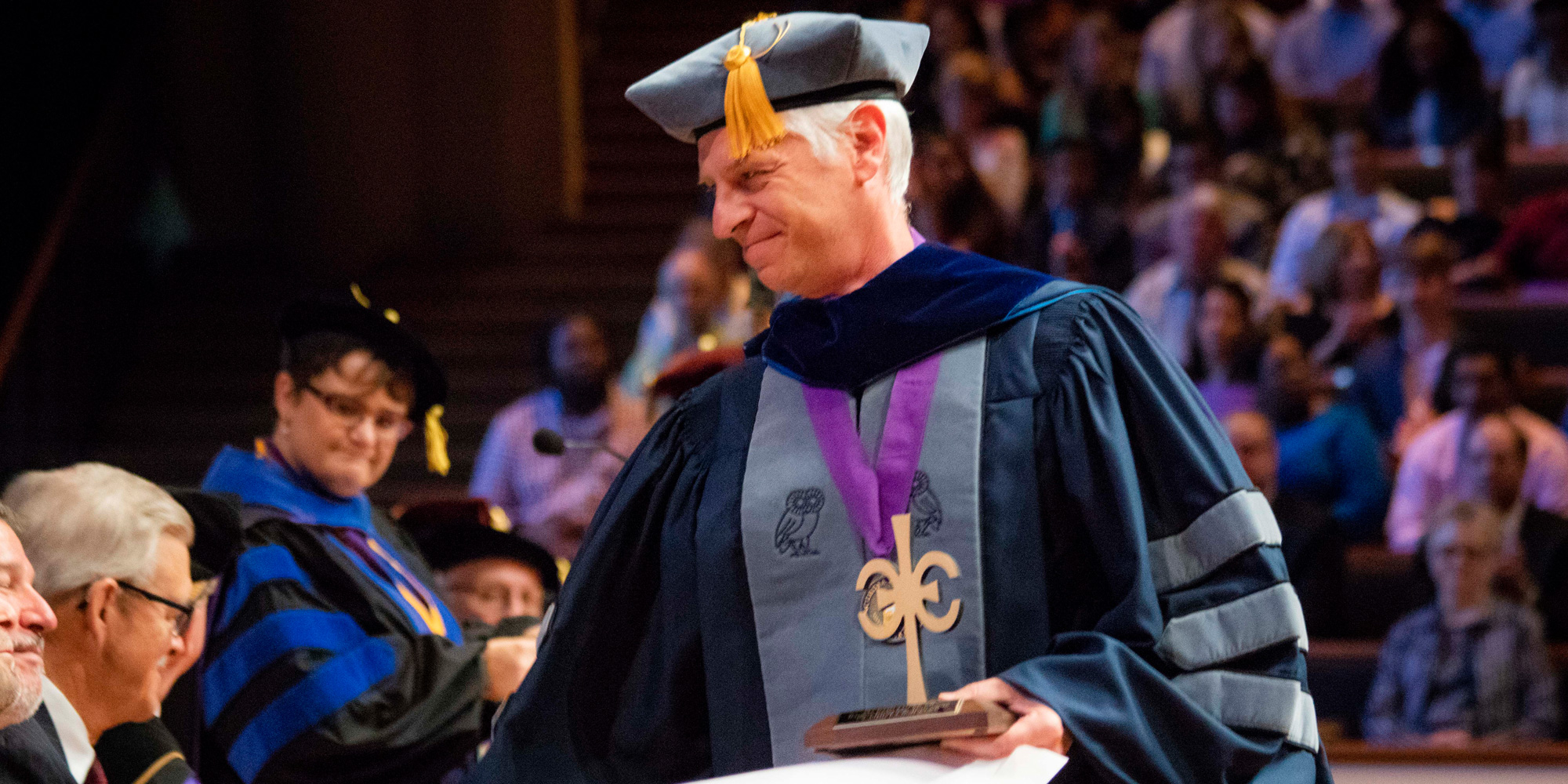 Rev. Philip Schielke, PhD, Computer Science Director, was this year's recipient of the Martin J. Neeb Teaching Excellence Award.
"I've been nominated several times in the past, but this was my first time receiving this award," Schielke said. "Before they announced my name, the professor next to me said 'maybe you'll win it this year.'"
It turns out, the professor in question knew what they were talking about. Schielke's family surprised him with a visit as he accepted the award.
"My family knew about it and didn't tell me they were coming to graduation," he said.
This is Schielke's seventh year at Concordia.
"It's very gratifying," Schielke said. "I work hard at what I do, and it's humbling to be recognized."
Recent Posts
Studies have shown that an office with a window and view of the outdoors increases productivity. Learn more!
We address the top 5 myths associated with a liberal arts education and how Concordia defies them all.
Meet two CTX MBA students who are pursuing their unique callings in marketing and coaching.