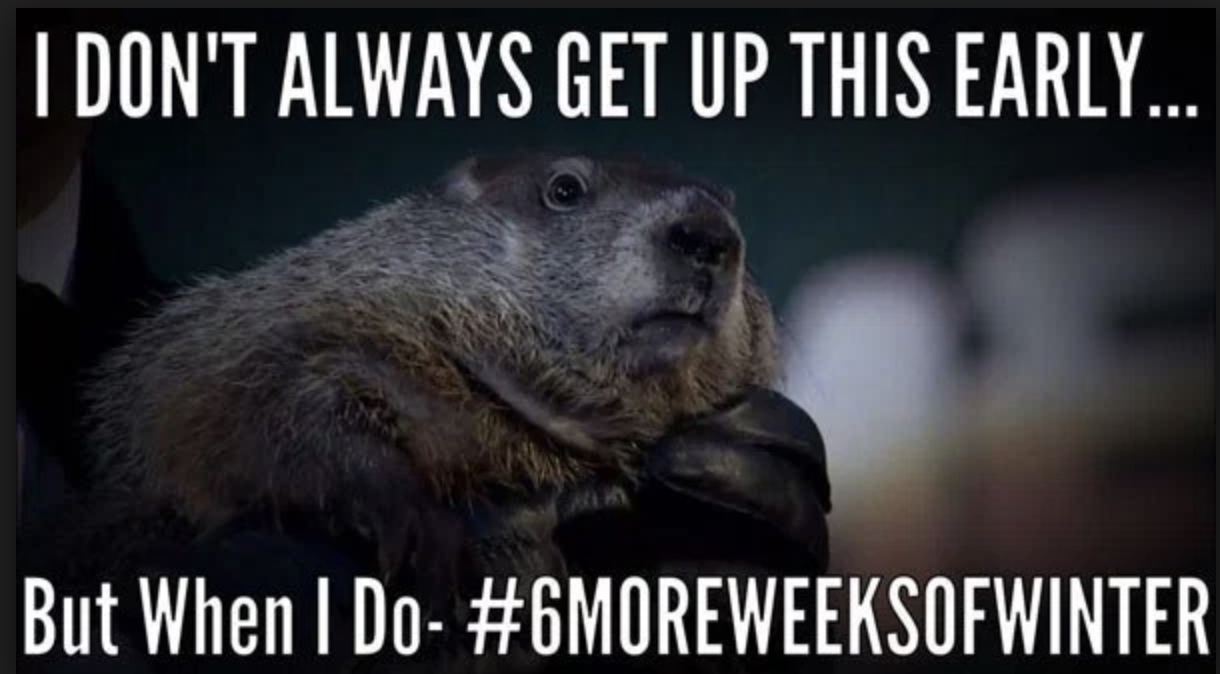 "Burrow. It's cold in here! There must be a groundhog in the atmosphere."
The good people of Punxsutawney, Pennsylvania, along with visitors from across America, and even as far as Japan, chanted "Phil, Phil, Phil!" until the most famous groundhog in the world emerged from his comfortable slumber to deliver the bad news: six more weeks of winter.
That's right, Punxsutawney Phil, once again, saw his shadow. The groundhog's top hat-wearing handlers -- known as the "Inner Circle" -- helped Phil announce his news at 7:25 a.m. Eastern Time. Spectators watched and danced to music as the handlers declared the grim news. Since 1887, Phil has seen his shadow 104 times. He has forecast an early spring a mere 18 times, when his shadow eluded him, although 10 years of Phil's forecasts are missing from the records.
The origin of Groundhog Day comes from a German legend surrounding Candlemas. According to legend, if a furry rodent casts a shadow that day, winter will carry on. If not, spring will make an early debut.
Spoiler Alert! Phil's prediction is actually decided ahead of time by the Inner Circle on Gobbler's Knob, a hill just outside Punxsutawney and 65 miles northeast of Pittsburgh.
Punxsutawney Phil urges: "Don't shoot the messenger."
Watch the livestream here!
Recent Posts
CTX student Yazmeen Khan offers you valuable tips for applying to the Disney College Program.
Are you looking for an internship? Consider applying to the Disney College Program.
There is a long-standing debate about the Oxford Comma. Discover Concordia's stance and learn how this little punctuation mark impacted a $5 million lawsuit settlement.