Purchase Your Tickets for Celebrate Concordia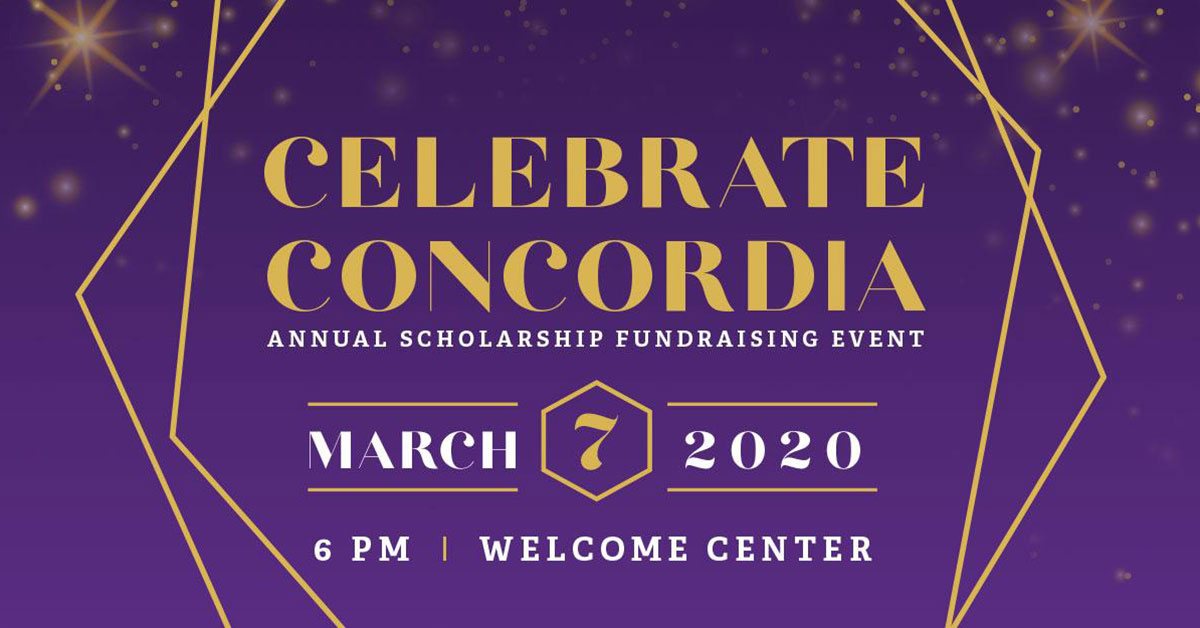 Concordia University Texas is hosting Concordia Crossing on March 6–8. Celebrate Concordia, our annual scholarship fundraising event, is on Saturday, March 7. You're invited to join us in celebrating Concordia and the people who make it such a wonderful university.
Enjoy Delicious Food
The evening begins with heavy hors d'oeuvres and cocktails in the Welcome Center at 6 p.m. This is a great time to catch up with former classmates and professors, chat with fellow alumni and meet community members who committed to supporting Concordia.
Honor Concordia Community Members
The program will begin at 7 p.m. in the Chapel. During the evening, we will recognize special individuals for their service to Concordia.
Melissa Knippa will receive the Rev. Dr. George Beto Leadership Award. She is the proud wife of the Reverend William "Bill" Knippa, mother of four children and a grandmother of soon-to-be seven grandchildren. She has been a wealth advisor with Thrivent Financial for 26 years and is a former member of the Concordia University Texas Board of Regents.
Through meaningful work, she has impacted education in Texas for the better and served on Concordia's Board of Regents during major transitions – appointing a new University president (Dr. Tom Cedel) and moving the campus.
Peter and Suzann Hames will be honored with the Christo et Ecclesiae Award for Outstanding Service to Christ & Church. The Hameses have been married for nearly 55 years and live in Lake Conroe. They have two children and five grandchildren. They give generously of their time and resources to many causes, one of which includes supporting Concordia University Texas.
Rev. Ted Doering will be recognized with the Emerging Leader Award. He graduated from CTX in 2010 and Concordia Seminary, St. Louis. In 2015, he and his wife, Chelsey ('10), launched Narrative Church, which meets at Hopewell Middle School in Round Rock, Texas.
You'll hear how these individuals have impacted Concordia and their communities by using their God-given gifts to serve others.
Learn About Concordia's Recent Achievements
Concordia's president and CEO, Dr. Donald Christian, will share some of Concordia's recent achievements.
From academic success and spiritual growth to expansion plans and stewardship initiatives, Concordia University Texas has a lot to celebrate.
Purchase Your Tickets Today
Tickets cost $15 per individual and $20 per couple. Couples' tickets can only be purchased online. Individual tickets can be bought online and will be sold at the door for $15.