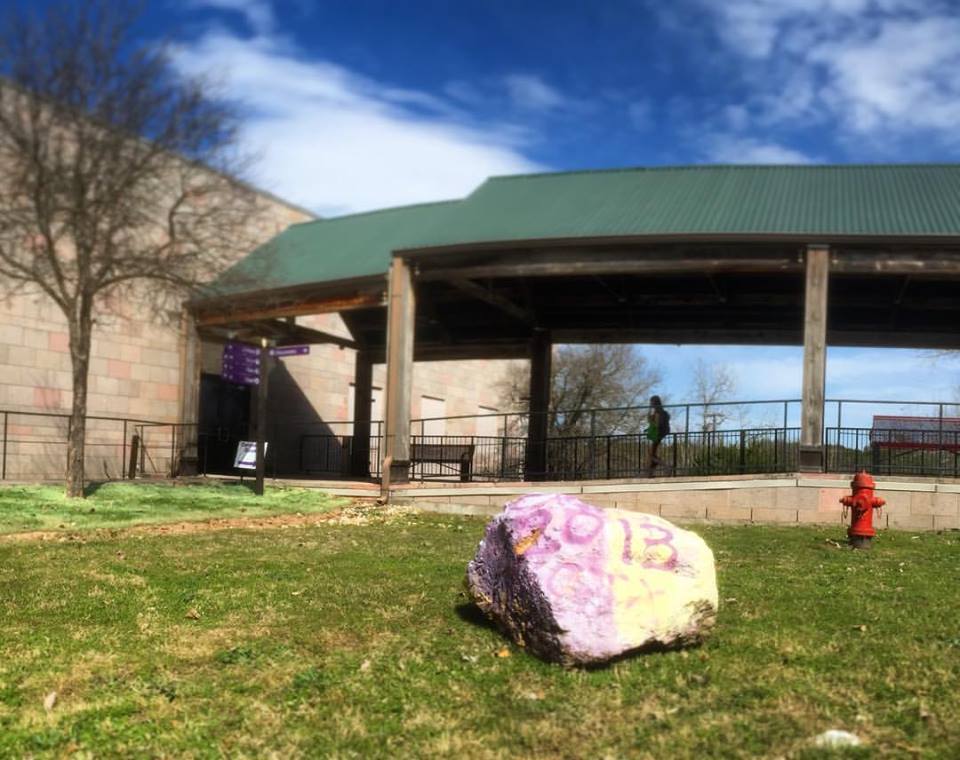 A campus move doesn't mean a university loses its history.
Although Concordia's main campus has only been at its current location on the Austin Hill Country Reserve for about nine years, it began operating on the original East Avenue location north of downtown Austin in 1926.
Concordia was founded as a high school, grew into a junior college in 1951, evolved into a four-year college in 1980 and was officially declared a university in 1995. In that time span, students and faculty shaped the school's traditions and symbols. The move to north Austin didn't change that.
Take the Purple Rock, for instance. On a Sunday evening in the fall of 1968, several sophomore students tried to avoid an exam by placing a huge rock in front of the Kramer Hall entrance.
The exam was delayed for 24 hours, but the legend of the "Purple Rock" continues to live on our campus. Purple Rock was moved next to Kramer Hall and became a monument to be initialed and painted by students for years to come. Its currently resides between buildings B and C for students to admire and decorate.
Tune in to next Thursday's blog to read about another Tornado tradition.
Recent Posts
Ready to serve others? We've got the details covered. All you have to do is show up!
Concordia is a partner of AISD's GEAR UP program, which supports students in their academic pursuits. Discover more!
Wondering how you can use a behavioral sciences degree? Discover 7 potential career paths.