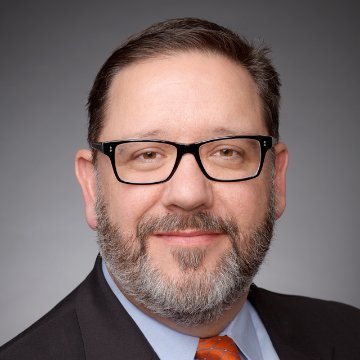 Steven E. Johnson, a Concordia University Texas alumnus, and a longtime executive of the Texas Association of Community Colleges, was named chancellor of Western Governors University (WGU) Texas this week.
Johnson will direct the Texas branch of WGU, a private, nonprofit institution that offers mostly online curriculum. WGU Texas boasts more than 60 accredited undergraduate and graduate degree programs.
Fifty-three-year-old Johnson was previously a senior vice president and chief operating officer of the community college group, which represents 50 community college districts in the state. Prior to that, he spent a year as the Director of Student Financial Services here at Concordia.
"I chose Concordia after meeting with Dr. Debra Allen in the spring of 1994," Johnson said. "As my advisor, and mentor, she made me believe I could achieve my dreams. This first meeting would lead to a deep friendship with Debra until her passing several years ago. It was clear to me that Concordia was truly a community of teachers and learners rooted in a Lutheran ethos that resonated with my Lutheran upbringing."
Johnson came to Concordia as a nontraditional student, more specifically, he was a 31-year-old freshman.
"The faculty, staff, and students made me feel at home," he said. "What CTX helped me discover was I really could still be a learner, and that is was okay to be an older student and that I could add value to the classroom. That education set me on the path to where I am today."
Johnson earned his Bachelor of Arts in History at Concordia in 1998. He went on to pursue a master's degree from the University of Texas' LBJ School of Public Affairs and a Ph.D. in educational leadership and higher education from the University of Nebraska.
"I believe that education, and in particular higher education, is a fundamental way in which we can discover how we can each make a difference in this world for ourselves, our families, and our communities," Johnson said. "Concordia provided me the ability, knowledge and skills to serve in this type of a leadership role."
Recent Posts
Studies have shown that an office with a window and view of the outdoors increases productivity. Learn more!
We address the top 5 myths associated with a liberal arts education and how Concordia defies them all.
Meet two CTX MBA students who are pursuing their unique callings in marketing and coaching.