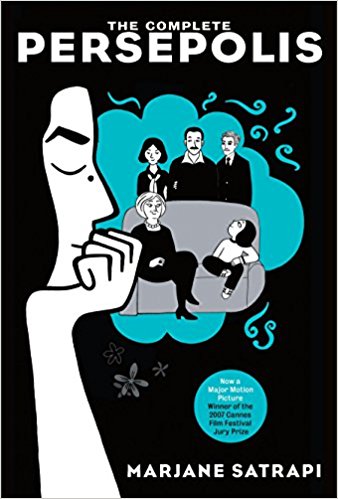 For Concordia University Texas students, faculty and staff, a shared literary experience ignites discussion, creates activities and creates an immediate connection among the campus community.
The Common Reading experience allows new students to engage in an academic process from the first day they step on campus. The common text is chosen to reflect different themes that are important to both Concordia as an institute and the lives of our students.
In order to kick off the conversations for the upcoming semester, students attend a symposium that highlights different aspects of the text.
Throughout the semester, the themes of the book are woven into service learning projects, coursework and a drama production so that various, diverse perspectives about the book are showcased. The book is used as a reference during the fall Life & Leadership class and forms the basis for a multitude of activities on campus throughout the semester.
This year's Common Reading choice is "The Complete Persepolis," a graphic memoir based on Marjane Satrapi's memorable childhood and coming of age within a large and loving family in Tehran during the Islamic Revolution.
Here is a list of previous Common Reading books:
2017 "The Circle" by David Egger
2016

"A Sand County Almanac and Sketches Here and There" by Aldo Leopold
2015 "Spare Parts: Four Undocumented Teenagers, One Ugly Robot and the Battle for the American Dream" by Joshua Davis
2014 "Picking Cotton: Our Memoir of Injustice and Redemption" by Jennifer Thompson-Cannino, Ronald Cotton and Erin Torneo
2013

"Not for Sale: The Return of the Global Slave Trade and How we Can Fight it" by David Batstone
2012

"Ender's Game" by Orson Scott Card
2011

"Outcasts United: The Story of a Refugee Soccer Team that Changed a Town" by Warren St. John
2010

"The Kite Runner" by Kahled Hosseini
2009

"Saints at the River" by Ron Rash
Recent Posts
Join us in recognizing National Public Health Week. Concordia's public health programs prepare students for meaningful work locally, nationally and globally.
Information for students regarding Easter Break and Summer Classes.
Whether you're an online course veteran or taking your very first online class, here are nine tips to help.