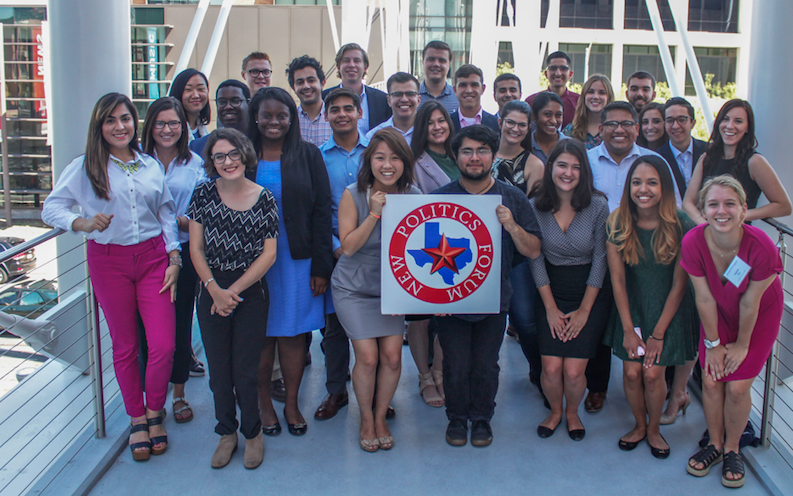 Congratulations to Haley Entrop, Kelsey Rodriguez and Joshua Wheatley, who were chosen to be Texas Civic Ambassadors for the Annette Strauss Institute for Civic Life.
Our students are three of only 30 students selected for this honor, and of the 30, only seven came from independent schools in Texas.
The mission of the Texas Civic Ambassadors program is to cultivate student leaders across Texas who encourage a higher presence of young people actively involved in civic life.
Each Ambassador is required to lead an educational outreach program on their campus. Their projects must raise awareness of the importance of civic life in Texas.
The hope is that through the Ambassador's efforts, young people between 18-24 years of age will vote at higher rates as well as engage in discussions with their elected representatives and peers on civic matters.
"As an Ambassador, I hope to bring all of the knowledge and training about civic engagement in Texas back to the CTX campus, to help get more of our students involved in the surrounding community and government," Haley Entrop said.
Entrop said she discovered her interest in politics when she was chosen to participate in a model State Congress as part of the Texas 4H program.
"I wrote bills, lobbied and debated on the Texas House floor," she said. " I absolutely loved it and knew I wanted to do that forever"
"A lot of our peers don't even know who their local representatives are," Kelsey Rodriguez said.
To change that, she plans to take a group of Concordia students out to city hall and to the Texas State Capitol to identify and speak with them.
"We will see if there are any issues we can bring to them to help better our community," Rodriguez added.
Read more about the new 2017-18 Ambassadors here.
Recent Posts
Whether you're brand new to Texas or a seasoned native who just loves reading about the Lone Star State, here's what y'all need to know.
Join us for one of our upcoming CAN-DO mission trips. You may even find that the person most impacted by the trip is you.
HOPZERO co-founder and CTO, Bill Alderson, offers seven simple tips for protecting your data online.