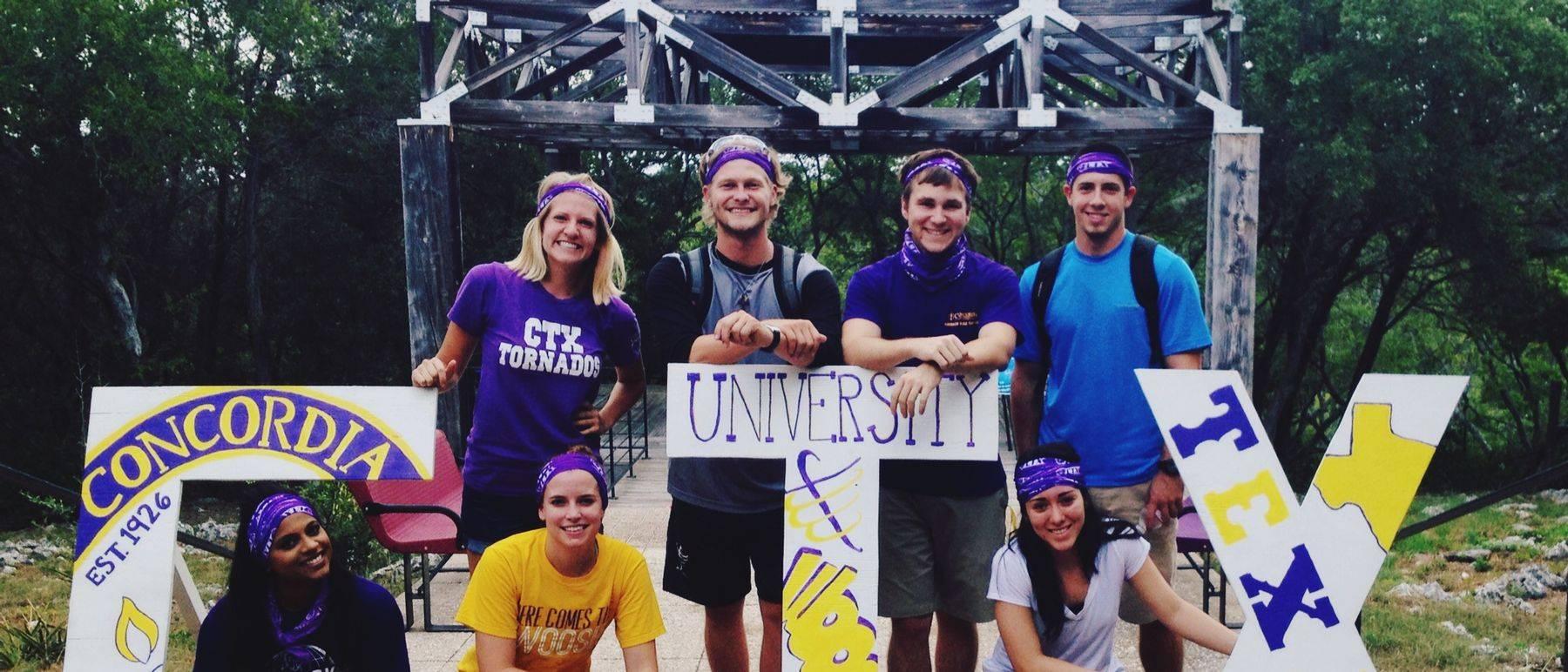 Week of Welcome (or WoW) is officially beginning this Friday. WoW is a way to connect students to life on campus. Participation in these fun activities helps CTX to feel more like home by bonding students with the campus, the traditions and each other.
This Friday, after new students move in to their dorms (this takes place from 7:30 a.m. to 11 a.m., for the record!) WoW events will commence. The Academic Meet & Greet, a Color War and Blacklight Bingo will take place. Freshmen will be required to attend a Life & Leadership opening meeting from 1:30 p.m. to 4 p.m. in the Chapel. Find out more details on Friday's fun activities here.
Over the weekend, there are some mandatory events for freshmen such as a service project, a book symposium and a residence hall meeting. New students of all grades will have to attend IX Things to Know. Fun things such as the Seventh Annual Battle of the Classes Purple vs. Gold Games (freshmen and juniors wear purple and battle the sophomores and seniors, team gold), Vortex Vibes (show your CTX pride with pennant decorating, polaroids with Vortex, free food and games), Tornado Trade Up, Backyard Hangout and information session on starting a student organization will make for a busy weekend. View the schedule of events here!
On Monday, Aug. 28, aka the first day of classes, be sure to come out for the Seventh Annual Welcome Party, hosted by University Federal Credit Union. This year's celebration will feature live music by Indian & the Jones, food trucks, vendors, giveaways and games. The celebration takes place from 3 p.m. to 5 p.m. on the lower level deck between Cedel Hall and Building D. Don't know where that is? Here is a handy map! Also, please join us for Opening Worship at the Martin Luther Statue at 10 a.m. (Hint, Chapel takes place Monday-Friday at 10 a.m.)
As the week goes on, the fun will continue. Pluckers Trivia Night is on Tuesday (pssttt, the first 500 wings are on us!) Just show up at Pluckers Lakeline to enjoy the free chicken. On Wednesday, commuters can enjoy a free lunch, catered by Mad Greens, at noon in the Student Center. On Thursday, take part in the Tornado Trade Up by hitting the Student Center and swapping your high school gear for a Concordia t-shirt. Finally, on Friday, Sept. 1, catch a ride to the first men's soccer game at Old Settlers Park in Round Rock. The first 40 students ride for free! Just meet us at the residence halls to show your support for your Tornados!
For more information on the schedule of activities taking place during WoW, check this out.
We can't wait to see you as you begin to take the world by storm. #ctxwoosh!