Welcome Back to CTX!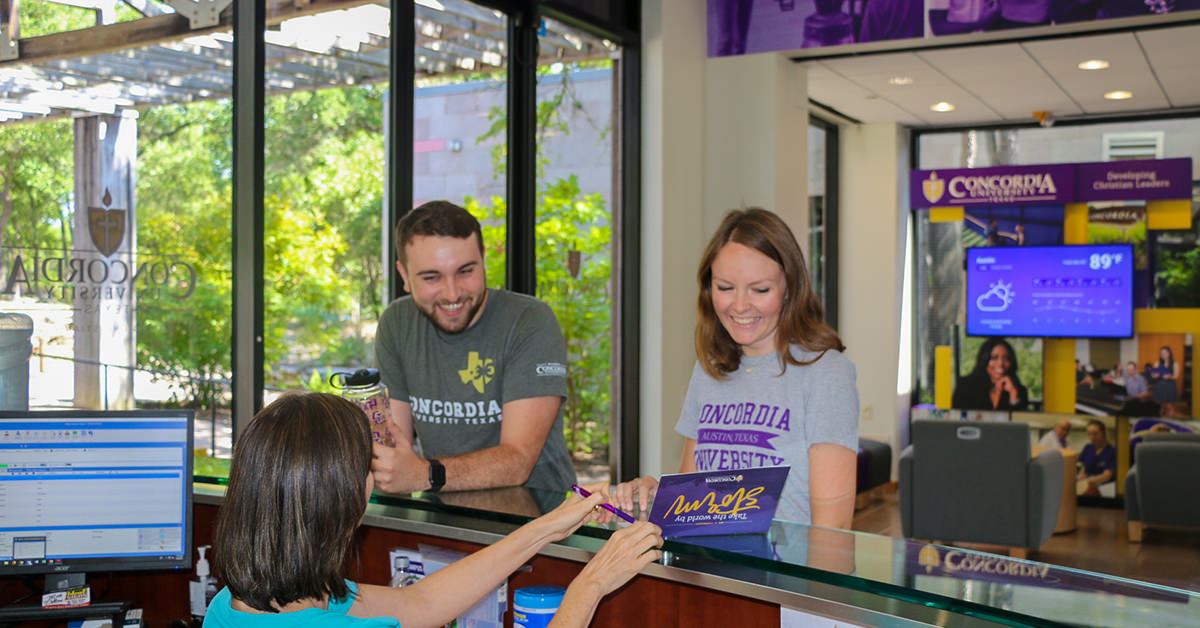 The first week of classes begin today at Concordia University Texas, and we're so glad you're here. Here are 7 things you need to know for this 2019-2020 year.
2019-2020 Theme: Where Are You Going... with Whom?
This year's theme is drawn from Luke 24, which tells the account of Jesus walking with two disciples on the road to Emmaus.
Think about your walk with Jesus and how you are pointing to Him in your walk with others.
New Academic Support Center
All academic support services are now located at the new Academic Support Center in Cedel Hall. Located on the second floor, the center houses the Math Lab, the new Speaking Center, the Success Center and the Writing Center.
This is the place to go if you need help with anything related to your academics.
VorTex Has a New Look

Our beloved VorTex the Tornado has undergone a major transformation. Be on the lookout for him around campus!
Tornado Textbooks
You're automatically enrolled in Tornado Textbooks, a program designed to save you up to 35 percent on textbooks.
You can opt-out of the program, but make sure that you can find your required books at a lower price.
Building Maps
We understand how overwhelming it can be to find your way around, especially when it's your first semester at CTX. Use our building floor plans to find your classrooms and professors' offices.
Seriously, Read the Syllabus
You will likely hear the word "syllabus" more times than you would like to during your first week of classes. However, the syllabus is an incredibly important document.
It has essential information, including the professor's name and contact information, project descriptions and a calendar of due dates. It may be tempting to breeze through, but take time to read the syllabus.
Start at Student Central
If you have questions and are not sure where to go, always start at Student Central. Located on the second floor of Cedel Hall, they will either answer your questions or point you to the right people who can answer your questions.
Welcome back, Tornados! We are anxious to see how you take this semester by storm. Woosh!