Plan, Prepare, Search
Vocation & Professional Development is here to assist you as you walk through the internship & job search process.
Below are some tools to use to practice and prepare for interviewing and some common job search websites.
Our office can also assist with setting up mock interview and shadowing opportunities. Please set up an appointment with us through Handshake.
---
BigInterview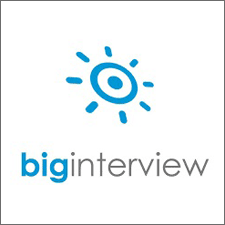 Concordia provides students access to Big Interview, an online mock interview practice program, to get hands-on practice with mock interviews tailored to your specific industry, job, and experience level.
Gain access using your CTX email address and create a password at concordia.biginterview.com.
The Speaking Center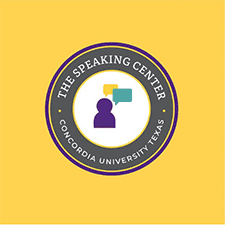 The Speaking Center offers free coaching in oral communication, such as public speaking, panel or group presentations, and interviewing.
Schedule an appointment with a speaking coach at The Speaking Center or visit Cedel Hall, Room C-202 in the Academic Support Center.
Job Search Sites
You can also search for jobs on individual company websites and Google.
Prepare for Your Job Search
Prepare for Job & Internship Search

Now is the time to create a strong resume and LinkedIn account. Be prepared and practice interview questions, create an elevator pitch, and make an organized plan for your job search. For job search coaching, schedule an appointment with VPD.

Building Blocks for Job Search & Networking:

LinkedIn Profile: Update your LinkedIn profile using the language in your resumé. Ask current or former colleagues to write a short endorsement regarding your skills, work ethic, and soft skills. Follow companies that you would like to work for, and connect with professors and other students.
One-Minute Intro: Refine and update your one-minute introduction (elevator pitch) or answer the question: "Tell me about yourself." If you end up in the elevator (or anywhere) with a hiring influencer, you may have 30 seconds, so be prepared to use the opportunity! Tell them who you are, give them a little background and context of yourself, tell them what you want, and ASK them to help you.

Create Elevator Pitch
Network

Talk to your friends, classmates, former colleagues, neighbors and share your story!
Use online resources to find opportunities and your networks wherever possible to make a connection at an organization that is hiring.
Build and nurture relationships. Plan to buy a lot of coffee for friends, colleagues, and acquaintances to ask them for their advice and feedback on your search.
Use LinkedIn to invite connections, research connections you have at an organization, and set up informal conversations.
Create a list of organizations that you are interested in working with in your geographic area and set up job alerts using Google alerts.
Reach out to your networks to conduct informational interviews.

The Interview

Prepare and tailor your story.
Use interviewing opportunities to determine if the organization and role is the right fit for you.
"No" happens, so don't get discouraged since that is part of the process.
Use "no" responses as opportunities to ask for feedback about why an employer felt it wasn't the right fit.
Use employer feedback to inform and refine your job search.

Types of Interviews

Interviewing is an inevitable part of the job-seeking process. Employers are interested in candidates that appear to have potential as a valuable asset in their company. The types of interviews are: face-to-face, phone, virtual, and second round. Tips below will help to master the interviewing process.

Face-to-Face Interviews
Face-to-face interviews, or in-person interviews, are very common. There is a dire need to be conscious of verbal and nonverbal cues, as well as appropriate and professional behavior during the interview. Displaying genuine interest in the position, having done prior research concerning the nature of the company, and possessing skills that cater to their needs are significant.
Video: The Biggest Interview Mistakes, CandidCareer

Phone Interviews
Some companies conduct phone interviews before determining whether they will offer a face-to-face interview. The level of professionalism and preparation that is expected in face-to-face meetings is also expected in phone interviews.
Video: Preparation for Phone Interviews, CandidCareer

Virtual Interviews
Virtual, digital, or video interviews are becoming increasingly more common. Selecting a professional environment, eliminating distractions, and treating the interaction as if it were an in-person interview is critical to the success of the meeting.
Video: Suggestions for Virtual Interviewing, CandidCareer

Second Round Interviews
Some employers conduct second round interviews; especially when multiple candidates have caught their attention during the first interview. Once a candidate is invited back to meet with the employer, they will ask questions to get a better understanding of who the candidate is, what they have to offer, and how they stand out from the competition.
Video: Narrowing Down the Candidates, CandidCareer

Follow Up
Following up with the employer after the interview can be just as important as the interview itself. When a candidate follows up it displays ambition and gratitude. It also puts the candidate in an advantage to be more favorably remembered.
Video: Don't Forget to Follow Up, CandidCareer

Practice & Gain Experience

Manage your time during a job search to allow you to keep nurturing your decisions and gaining experience while you are applying and networking. There are three ways to do this:

Work on a self-driven project you care about on your own time. This shows initiative and passion to potential employers.
Volunteer time and work to support organizations you care about and gain experiences and references.
Work for hourly or consulting pay.