Chris Colston, Graduate Assistant Career Coach
I am a 2019 CTX Alum with a BA in Multidisciplinary, Psychology and Religious Education currently working toward a Master's in Education, Sports Administration. While attending CTX I played Basketball and ran XC/track. I am enthusiastic about assisting students in their college journey to identify a degree path and discover how it translates to a future career. Throughout my life there have been many times when I needed guidance from someone more experienced. It was the loving, caring relationships that I experienced that encouraged me to support others in making life choices. Early on in my undergraduate studies, I found a natural talent for identifying the needs of others and a passion for counseling and mentoring. My enthusiasm for helping others will continue to grow as I learn about the ways in which I can make a difference in the lives of CTX students! The unfolding of your words gives light; it imparts understanding to the simple - Psalms 119:130.
Schedule an appointment with Chris!
---
Evan Pena, Graduate Assistant Career Coach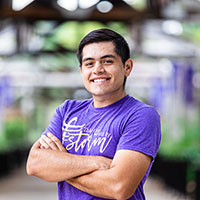 I am a Spring 2021 CTX Alum with a B.S. in Kinesiology currently working toward a Master's of Education with a concentration in Coaching & Sports Administration. During my undergraduate college career, I played tennis for the university; in addition, I was a Peer Tutor and Peer Leader. One of my passions is mentoring students and people, and I am excited about aiding students throughout the career exploration process which includes resume/cover letter reviewing, finding internship and job opportunities, and learning more about one's own strengths and skills to ultimately help them discover their vocations! When I am not at school or coaching people on their careers, I can be found on a tennis court, exercising, or singing whatever song is stuck in my head! .
Schedule an appointment with Evan!
---
Rachel Konakci, Employer Relations Manager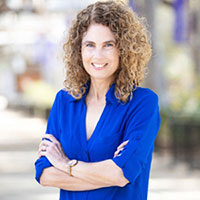 I have spent the majority of my career in higher education, and my background is in university partnership development, international relations, student advising, recruiting and event planning. I earned my MA in French Language & Literature from Middlebury College and my BA in Communication from Tulane University. I love that my role allows me to act as liaison with local, regional, national and international partners for the purpose of facilitating jobs and internships for Concordia students. My job allows me to build a bridge between our student community and our employer partners that is mutually beneficial. I enjoy planning campus events such as career fairs, career roundtables, alumni career panels, company information sessions and company site visits. When I am not working, I enjoy long rides on the bike trails here in Austin and spending time with family and friends.
Employers contact rachel.konacki@concordia.edu
---
Randa Scott, Director, Vocation & Professional Development
I am a leadership and career educator, career coach, and empathy researcher with a background in human relations, professional development and training, and 13 years in higher education across the areas of enrollment, career advising, student development, and teaching. I have a BA, Interdisciplinary Social Science with an emphasis in diversity and race relations, an MBA in Organizational Leadership, and I am a doctoral candidate for a Ph.D. in Leadership Studies. My research involves empathy as a declining factor and potential learning catalyst for college student development in preparation for work. I love one on one coaching, program development, curriculum writing, and the classroom setting where dialogue happens and people wrestle with difficult questions. I believe that everyone has a voice and is worthy of love and belonging. As a steward of human flourishing and as a student of Leadership in the 21st century my vocation is encouraging others to reach their potential. My Gallup strengths are Futuristic, Includer, Connectedness, Positivity, and Learner. I consider myself a facilitator of opportunities, a creative and resourceful planner, and an idea enthusiast. If I could give one piece of advice to college students of any age, I would say be an active participant in exploring and making choices about your professional life or someone else will make decisions for you. Nothing great in life was ever achieved without enthusiasm – Ralph Waldo Emerson.
Schedule an appointment with Randa!
---
---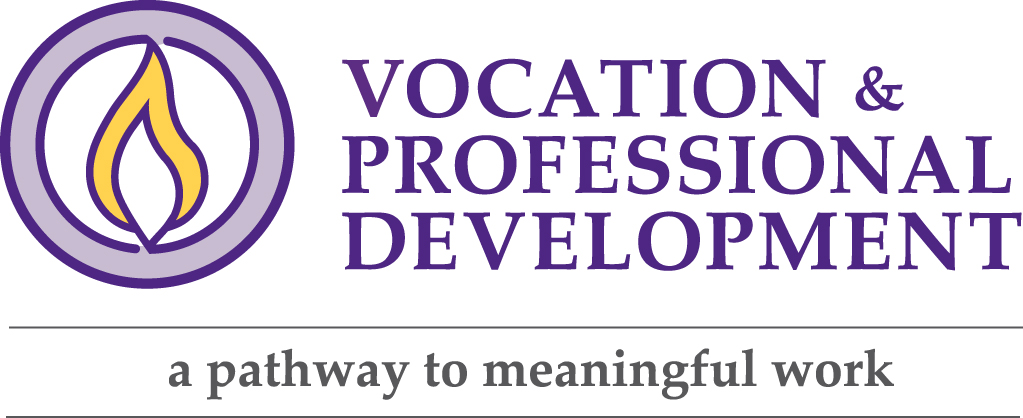 careerservices@concordia.edu | Cedel Hall, C244 | 512-313-5045