Vocation-and-Professional-Development
,
Career-Advice
13 Companies in Texas with Valuable Professional Development & Training Benefits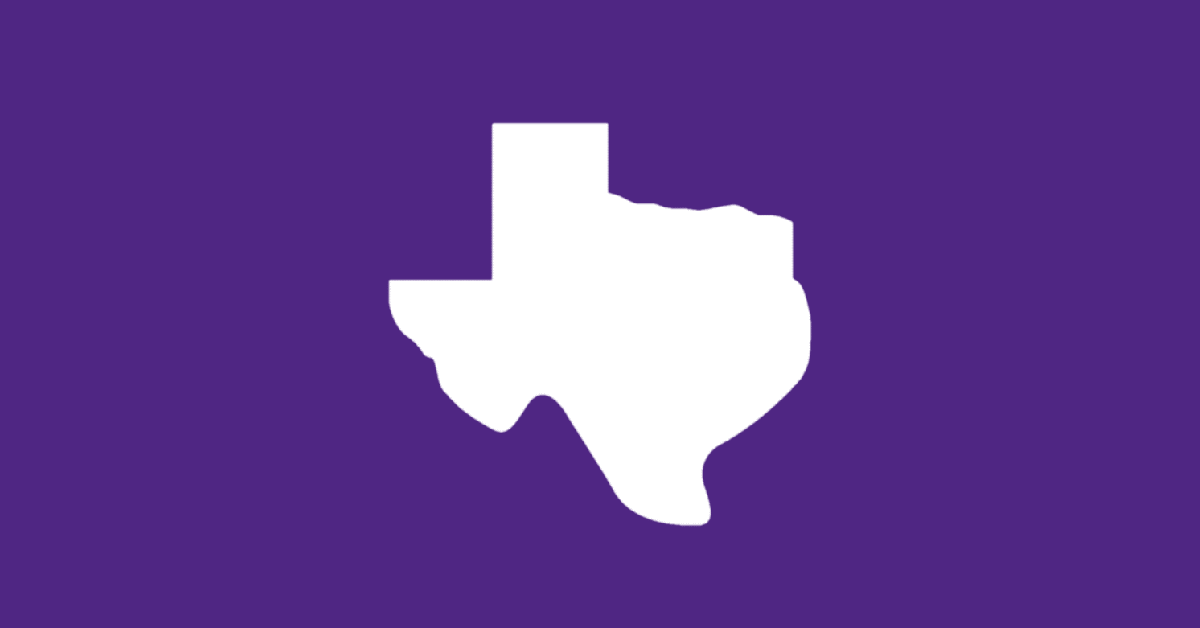 What do you look for when searching for a job? Concordia University Texas knows that when you search for a job, an important consideration is the benefits package an organization offers.
The opportunities for personal and professional development and training are often overlooked, but they are incredibly beneficial and are benefits that you should consider when conducting a job search.
Businesses with training and development opportunities for employees are committed to investing in the future of both their organizations and their employees.
Here are 13 companies in Texas that have excellent personal and professional development and training benefits.
1. Career Development Insured: USAA
The United Services Automobile Association (USAA) provides millions of U.S. military members and their families with insurance, banking and investment services.
The headquarters in San Antonio is so large that it has its own zip code. Its 286-acre site is one of the largest single-occupancy buildings in the U.S.
USAA supplies multiple ways for employees to develop professionally:
Customized training

Self-study, classroom and distance learning options

License preparation, exams and continuing education

Leadership development programs

Business seminars, speakers and workshops

Tuition assistance for certifications and degrees

Career development planning
Locations in Texas:
San Antonio (corporate headquarters)

Austin

Plano

Addison
2. No Career Opportunities Discarded: Waste Connections
Waste Connections is a waste services company that delivers waste collection, transfer, disposal and recycling services. Headquartered in both The Woodlands, Texas, and Vaughan, Ontario, the organization employs more than 15,000 people.
In addition to trade roles, such as drivers, general laborers, mechanics and welders, Waste Connections employs people in the fields of accounting, customer service, human resources, legal counsel, operations, sales, software development and more.
Waste Connections administers continued training and support through a collection of resources:
Training programs for employee development

Internal mobility across locations and departments

Support for obtaining certifications and licensure
Locations in Texas:
The Woodlands (corporate headquarters)

Various locations across Texas
3. Shop for Advancement Opportunities: H-E-B
Established in Kerrville, Texas, in 1905, H-E-B is a well-known supermarket chain that primarily serves South and Central Texas.
H-E-B employees have the opportunity to develop skills and advance into new roles within the company.
Employees of H-E-B receive on-the-job training and have the opportunity to engage in classroom training, online training and rotation assignments. Employees are also encouraged to develop a custom career plan.
The H-E-B School of Retail Management and School of Retail Leadership is designed for employees interested in leading stores. The supermarket chain's Associate Team Leader program prepares employees for leadership roles in manufacturing, warehousing and transportation.
Locations in Texas:
San Antonio (corporate headquarters, manufacturing, warehouse, transportation and digital hub)

Austin (digital hub)

Hundreds of retail stores throughout South and Central Texas

Houston (manufacturing, warehouse and transportation)

Corpus Christi (manufacturing)

San Marcos (warehouse)

Temple (warehouse and transportation)
4. Download New Skills: Dell Technologies
Dell Technologies is a multinational computer technology company that is headquartered in Round Rock, Texas.
Dell has instituted an array of programs to help employees advance:
End-to-end development programs that equip employees with leadership skills
Executive Rapid Start Program
Customized onboarding plan and resources that help incoming executives accelerate their time to performance; includes targeted leadership programs and executive coaching
Foundations of Leadership Program
Designed to help new leaders smoothly transition into their management or director roles; Director Leadership Program helps directors enhance business acumen; additional training workshops and leader-led sessions help them hone leadership skills
Professional Development courses help team members prepare for present and future roles; courses encompass wide breadth of topics, from technical training to communication skills and sales workshops;
Dell Technologies utilizes the following resources to help employees develop professionally, whether they seek to become subject matter experts or to expand their skill sets across different roles:
One-on-one meetings with mentors and leaders

Routine check-ins with a long-term career plan

Networking opportunities

Regular 360-degree feedback

Continuous training

Mentorship programs

Internal movement opportunities
Locations in Texas:
Round Rock (corporate headquarters)

Austin

San Antonio

Houston

Richardson

El Paso
5. Moving Your Career Forward: Texas Department of Transportation
The Texas Department of Transportation (TxDOT) is a stage government agency that is responsible for conducting construction and maintenance on the state's extensive highway system and overseeing aviation, rail and public transportation systems in Texas.
The agency consists of 25 districts across the state.
TxDOT offers multiple career growth opportunities for all of its employees:
Personalized career plan

Continuing education

Support for professional certifications and licensing

Tuition assistance

Job shadowing (learning by observing an experienced employee on the job)

Cross-Training (developing a new skill by performing other roles)

Mentorships

Leadership programs
Locations in Texas:
Austin (headquarters)

Various locations across Texas
6. Refine Your Skills: Schlumberger
Pronounced "shlum-bur-zhay," Schlumberger is a leading oilfield services provider, and the organization is known for career development.
More than 90% of the Schlumberger executive team joined the company at the beginning of their careers.
Employees receive exemplary training throughout their careers at the organization, and they have abundant opportunities to serve in unique roles and regions.
The organization uses a global network of learning centers, on-the-job learning with experienced managers, self-training utilizing the latest technology and mentorships.
Here's a fun fact: Concordia's current Northwest Austin campus was built and previously owned by Schlumberger.
Locations in Texas:
Houston (corporate headquarters)

Dickinson

Austin

College Station

Tyler
7. Calculate a Career Plan: Texas Instruments
Texas Instruments (TI) is an American technology company that designs and manufactures semiconductors and integrated circuits for electronics. The company also produces a range of products, including the TI graphing calculator used by high school and college students.
TI employees have multiple ways to grow professionally.
The Make an Impact program is a one-year development program designed to help college graduates grow through hands-on experience, training, professional courses and more.
Additionally, the rotation programs allow employees to explore roles in different areas of the company, work with different teams and learn from technical experts.
Locations in Texas:
Dallas (corporate headquarters)

Lewisville

Austin

Sugar Land

Sherman
8. Computing a Career Plan: Cisco Systems
Cisco Systems is an American multinational technology company that equips customers with IT, networking and cybersecurity solutions.
Headquartered in San Jose, Calif., the company offers multiple resources for professional development:
Toward earning a degree at an accredited institution
Allows employees to swap 100% of their role with someone on a temporary or permanent basis
Allows employees to swap 20% of their role with someone
Allows employees to work on projects across various business groups, which helps them expand their skills and capabilities
Locations in Texas:
Austin

San Antonio

Houston

Irving

Richardson

Lubbock
9. Reaching New Heights: Southwest Airlines
Southwest Airlines Co. is an American airline that is headquartered in Dallas, Texas, and is the world's largest low-cost carrier. The airline operates flights across the country and to parts of Mexico, Central America and the Caribbean.
Employees have access to a variety of training and development opportunities at Southwest Airlines:
Southwest Airlines University (SWA U)
Technical training and personal and professional development through classroom and online formats in the Dallas, Texas, training facility
Movement Around the Company
Promotes employees within the company and encourages them to serve in different areas of the company to increase skills and company knowledge
Provided to leaders at all levels (Emerging Leadership Development program to develop well-rounded emerging leaders and Manager-in-Training programs to prepare leaders for the next level)
Reimburses employees for certain undergraduate and graduate degrees and certifications
Allows employees to spend time in a department of interest to help them get an idea for the direction in which they want to steer their career path
Locations in Texas:
Dallas (corporate headquarters)
10. Growth You Can Bank On: Frost Bank
Frost Bank is a Texas-chartered bank that has 157 financial centers across the state.
In addition to reimbursing employees for eligible tuition expenses at a higher education institution, Frost Bank hosts internal classes to assist employees in their personal and professional development. These classes encompass skill-specific training and leadership development.
Locations in Texas:
San Antonio (corporate headquarters)

Branches across Texas
11. Getting Your Career on a Roll: Kimberly-Clark
Kimberly-Clark is an American multinational manufacturing company that primarily produces paper-based consumer products.
The company encompasses a range of brands, including Kleenex tissues, Viva paper towels, Huggies diapers, Cottonelle toilet paper and more. Kimberly-Clark also produces commercial sanitary products and commercial dispensers (e.g., toilet paper dispensers, paper towel dispensers, soap dispensers, etc.).
Kimberly-Clark has multiple ways for employees to develop their careers:
Grants employees access to more than 5,000 world-class learning programs; customizes learning to help employees reach personal and professional goals
Employees able to develop new skills and expand knowledge through networking groups, volunteer opportunities and mentoring programs,
Hands-on learning through collaborative projects across multiple areas of the company, cross-border assignments and other short-term projects
Locations in Texas:
Irving (corporate headquarters)

San Antonio (manufacturing and operations)

Paris (manufacturing)
12. A Clear Vision for Your Career: Visionworks
Visionworks of America Inc. is an eye care services company that offers eye exams and prescription glasses, sunglasses and contacts. The company has more than 700 retail locations across 40 states.
Employees can serve in a variety of roles, including optometry, retail, customer support and manufacturing. Visionworks grants employees access to multiple career advancement opportunities:
Paid training and development programs

Continuing education reimbursement

Tuition and college reimbursement for optician programs
Locations in Texas:
San Antonio (corporate headquarters, support center, manufacturing and distribution)

Shertz (manufacturing and distribution)

Retail stores across Texas
13. Accounting for Career Opportunities: Deloitte
Deloitte is a global provider of audit and assurance, consulting, financial advisory, risk advisory, tax and related services.
With global headquarters located in London, England, and the United States national office located in New York, New York, Deloitte employs more than 100,000 people around the world.
Potential job applicants can use Deloitte's Explore Your Fit tool to discover the career opportunities within Deloitte that would best meet their professional experience and interests.
There are many ways for Deloitte employees to advance their careers, some of which include the following:
Emerging Leaders Development Program

IDEA Committee

Career Opportunity Redefinition & Exploration (CORE) Leadership Program

Career sponsorship and mentoring

Career resources for former Deloitte employees
Additionally, employees can acquire new skills and knowledge at Deloitte University.
Deloitte University is a world-class leadership and learning center in Westlake, Texas, that utilizes role playing, case studies, emerging technologies and more to help employees develop and hone their leadership, professional, industry and technical skills.
Many new employees are invited to Deloitte University in addition to employees who reach milestones in their careers, such as being promoted.
Locations in Texas:
Austin

San Antonio

Dallas

Fort Worth

Westlake

Houston
Concordia's Career Services
Concordia University Texas' Vocation & Professional Development (VPD) gives all CTX students and alumni access to a full range of career services.
Whether you're searching for your first internship, your first job out of college or for a career change, VPD can help! Some of VPD's resources include the following:
Career exploration, planning and advising

Career fairs

Interviewing prep and resume help

Internship/job search

Networking events