Are you ready to discover all you can be?
Welcome to Concordia University Texas! We're so glad you're interested in learning more about us and how you can be part of the Concordia community. Concordia empowers students of all backgrounds to lead lives of critical thought, compassionate action and courageous leadership. We are guided by our vision to be the premier university where your adventure of faith, learning and life-changing experiences leads to a meaningful and successful career. Our campus is conveniently located less than 20 miles from downtown Austin.
Need help finding your way around campus? Access our interactive campus map here.
Embark
Embark! is Concordia's new student orientation. During orientation, incoming Tornados and their families get a chance to navigate the ins and outs of being part of the Concordia community. The one-and-a-half-day event is required for all incoming students.
Embark! Gives you a chance to meet your fellow Tornados, have a chat with your new professors, and learn your way around our quaint campus.
Learn more about the event on our Embark page.
Embark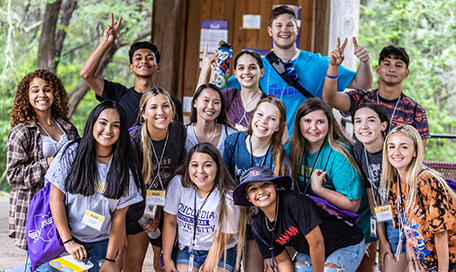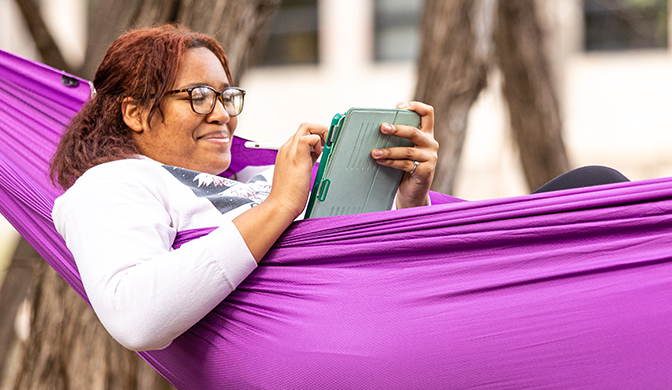 Flexible learning that fits your needs.
Whether you learn on campus or online, the Concordia University Texas faculty and staff are committed to your success. We are hyper-focused on ensuring that you have what you need to thrive as you complete your higher education journey.
On campus
We offer over 20 programs in Business and Communication, Education, Health Sciences, Ministry, Fine Arts, Humanities and Social Sciences, and Natural and Applied Sciences. Some programs are also available in hybrid formats, with both on-campus and online elements.
Online
When you learn online at Concordia, you won't need to choose between work, life, or school. Many of the programs we offer are completely online, all with built-in flexibility to fit your already-busy schedule.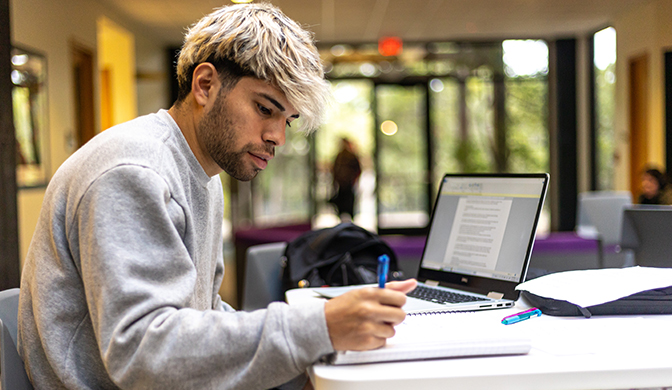 100% of first-year freshman receive at least $12,000 of merit-based scholarships

100% of on-campus transfer students receive at least $7,000 of merit-based scholarships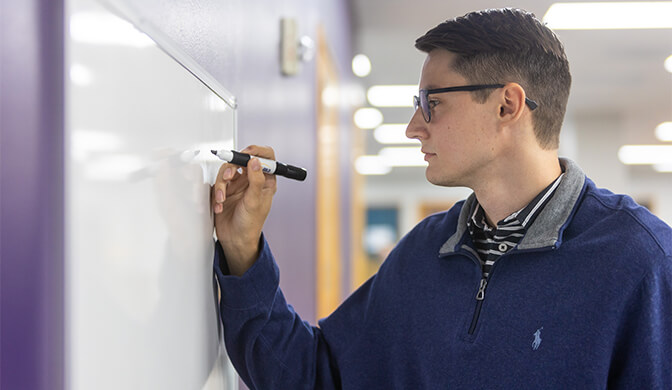 Customizable and respected programs
Concordia University Texas is fully accredited by the Southern Association of Colleges and Schools Commission on Colleges (SACSCOC) and provides a life-changing education steeped in the liberal arts. Discussion-based classes, hands-on learning and real-world experiences combine to help you become a successful professional as well as a lifelong learner.
We know that one size does not fit all when it comes to your education. That's why all of our degrees are customizable through minors, concentrations and pre-professional tracks.
Majors and Programs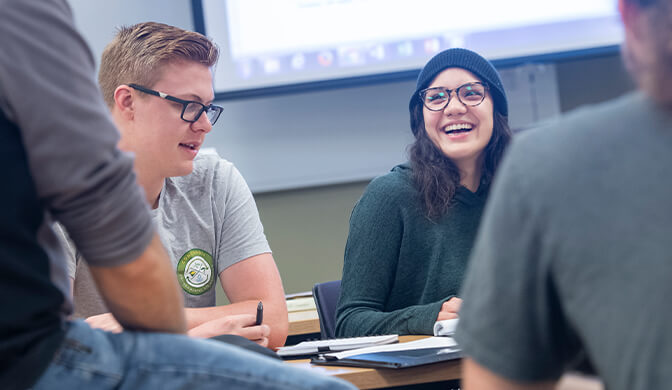 Small classes and one-on-one attention
In class, you'll participate in open dialogue, receive personal attention from professors and learn the power of asking questions. Our small class sizes and dedication to career preparedness ensure you have the opportunity to really engage with your curriculum, whether you're learning on campus or online.
Our faculty combine scholarship with real-world professional experience, and their expertise will help you develop the skills you need to be successful in your career and your personal life — including critical thinking, creativity, communication and leadership.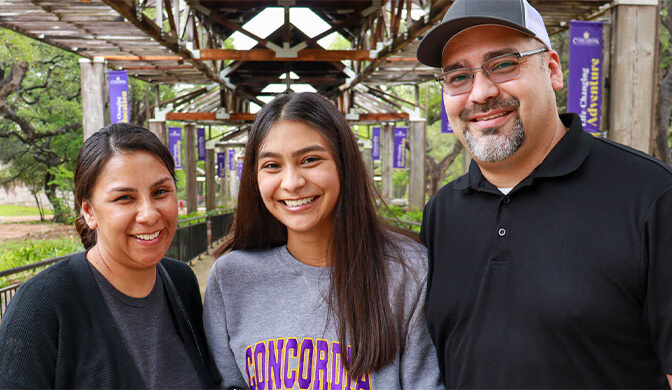 Concordia Con Corazón
Concordia University Texas is proud to be a Hispanic Serving Institution (HSI). To us, that means meeting our students and their families where they are, con corazón. From bilingual staff at Student Central to programs for developing academic English skills, we are committed to providing all the flexibility and accessibility needed to make your dreams a reality.
We know that when you decide to attend college, you are trusting us to help you build your future. CTX takes this responsibility seriously and will do everything in our power to walk this journey with you and celebrate your accomplishments at commencement.
To learn more,
visit our website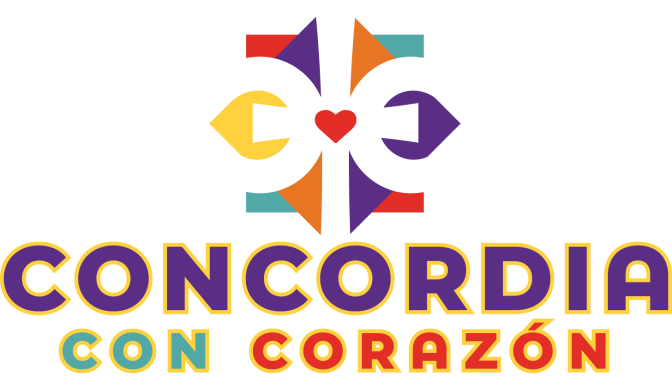 Concordia University Texas (CTX) se enorgullece de ser una Institución al Servicio de los Hispanos (HSI). Para nosotros, eso significa atender a nuestros estudiantes y sus familias con todo corazón.
Desde personal bilingüe en el Centro de Estudiantes (Student Central) hasta programas para desarrollar habilidades académicas en inglés, te ofrecemos toda la flexibilidad y accesibilidad que necesitas para hacer realidad tus sueños.
Sabemos que cuando decides matricularte en la CTX, estas confiando que podemos ayudarte a construir un futuro mejor. Tomamos esta responsabilidad muy en serio y haremos todo lo posible para que alcances tus metas. ¡Queremos celebrar tus logros en la ceremonia de graduación!
Visite nuestro sitio web para más información.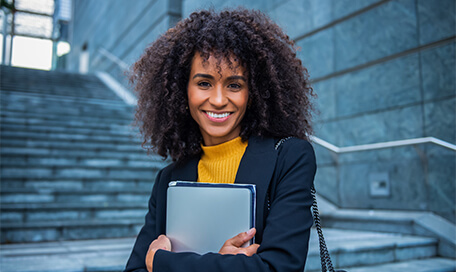 Prepare for professional and personal success. 
You'll build the foundation for your future in small classes taught by knowledgeable professors who have real-world experience in your field of study. Many programs incorporate an interdisciplinary approach, so you will develop both a well-rounded skillset and targeted expertise. You'll also build a strong network of peers and gain hands-on experience through collaboration, lab work, simulations, capstones, internships, student clubs and organizations, and more.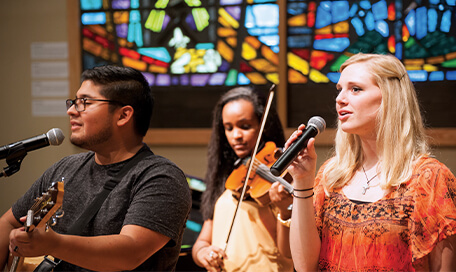 Guided by faith, open to all. 
As a liberal arts university rooted in the Lutheran tradition and aligned with The Lutheran Church-Missouri Synod, Concordia develops your mind, heart, soul and body, preparing leaders for lives of service. Our faith is infused into how we learn, think and care for ourselves and others— providing a space for you to challenge yourself, pursue your passions and progress as a leader.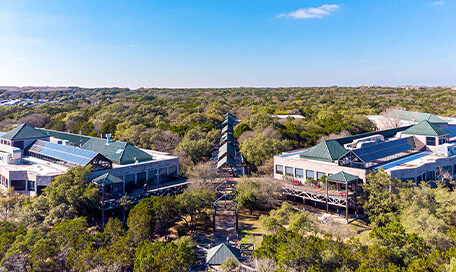 BIG city, small campus: you get the best of both.
Uniquely located on 389 acres of nature preserve just minutes from both downtown Austin and the Texas Hill Country, our Austin campus provides you with the resources and opportunities to learn, explore and thrive in the best of both worlds — a small school and a big city. Our intimate campus provides a place of reflection, connection and growth, while our city serves as a hub of activity and economic advancement.