popular
,
Alumni
,
Career-Advice
,
Tips-and-Tricks
19 Tips for Building an Outstanding LinkedIn Profile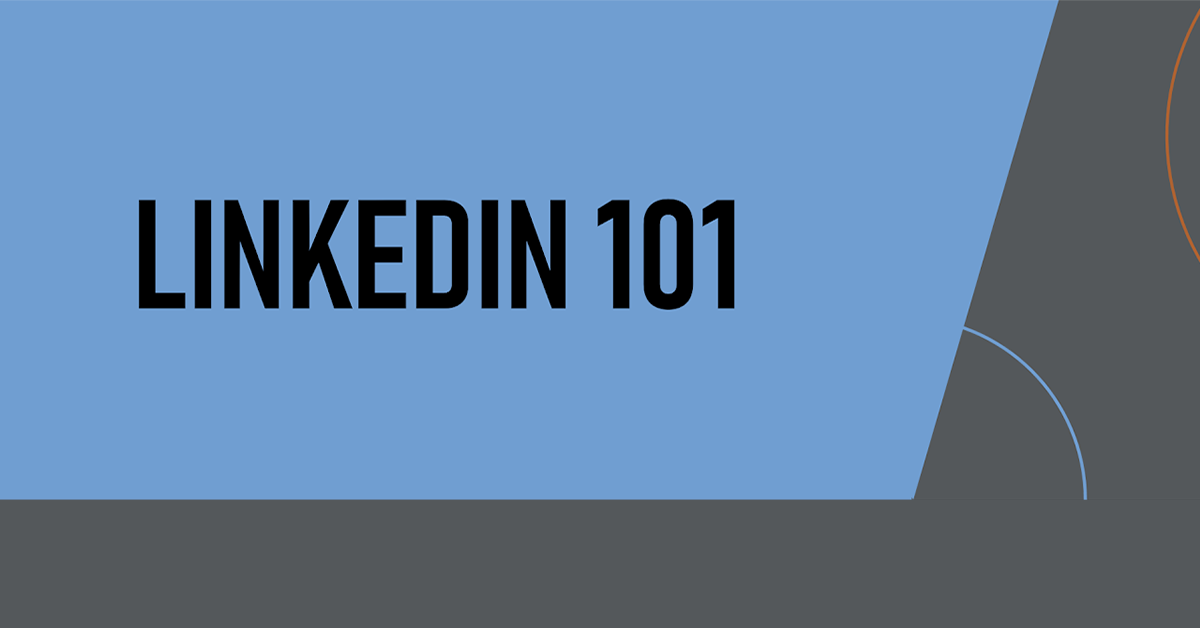 [Written by IncubatorCTX]
IncubatorCTX is an entrepreneurial hub located on the beautiful campus of Concordia University Texas in Northwest Austin. The organization regularly hosts industry experts, inviting the community to join for the free Speaker Series and webinars. Over the summer, business professionals shared valuable tips for setting your LinkedIn profile apart.
Tip 1: Allocate time to developing your LinkedIn profile.
It takes time to develop your LinkedIn profile. It's not about quantity; it's about the quality of information you share.
Tip 2: Customize the LinkedIn banner photo.
LinkedIn applies a default blue banner behind your picture, but you have the option to use your own picture. Choose an image or design a banner that reflects what you do.
Tip 3: Write a LinkedIn headline that rocks.
After your name, the headline is the first thing people read. Ensure that your headline clearly and concisely explains what you do in a way that grabs attention.
Tip 4: Be warm and welcoming.
Many employers form their first impressions of job candidates on LinkedIn. Instead of writing in the third person, write in the first person to make readers feel more connected to you.
"People do business with people they know, like and trust," explained Thom Singer, a business motivational speaker. "While it's a cliche, it's more true than ever. If you are warm and real, people are going to lean in versus viewing your profile as marketing fluff."
Tip 5: Highlight your best self. Don't just list your job duties.
When listing the roles you have held, use the job description section to explain what you did, what you learned in the role and how your work in the role relates to what you do now.
Tip 6: Write a great summary.
Make sure to include in your summary who you are and why someone would want to work with you. Additionally, as tip five emphasized, explain how previous roles prepared you for the work you do now.
Tip 7: Add multimedia.
LinkedIn allows you to add photos, videos, links and logos. Because people respond well to visuals, it's important to incorporate them throughout your profile.
Tip 8: Request recommendations.
"I really appreciate recommendations because it helps people understand what I did for them," Elizabeth Quintanilla, a marketing consultant with EQ Consultants Group, said. You can request recommendations from people you have worked with, and you can give recommendations to others.
Tip 9: Manage your skill endorsements.
The skill endorsements your connections make for you should be relevant to your role. LinkedIn allows you to manage the skill endorsements displayed on your profile.
Tip 10: Update your status with relevant information.
Regularly updating your status one to three times per week shows viewers that you're actively involved on the platform. Talk about a new skill you learned, a news story related to your industry or anything else that's relevant to your career.
Tip 11: Publish engaging posts.
When making a post, include a graphic or video that is related to the topic of the post. Make the post look visually appealing so that more people will engage with it.
Tip 12: Join relevant groups.
You can connect with others on LinkedIn through groups developed for a certain industry or topic. Don't try to sell your product or service in the group. Instead, contribute advice and insight to the group, which will show the other members the value you, your product and/or your service offer.
Tip 13: Make sure people can find you on LinkedIn.
Include your contact information on your LinkedIn profile, and use an email you check regularly. If someone calls you and you can't help them, refer them to someone you know who can help them.
Tip 14: Use keywords.
A lot of recruiters scan documents, searching for keywords. Incorporate keywords of your industry into your profile, so when people search for those keywords, your profile has a stronger likelihood of appearing.
Tip 15: Make meaningful connections.
When you send a connect request, you can include a personal message, which stands out from regular connect requests.
Tip 16: Be a strategic liker.
Don't just like or comment on every post a person or organization makes on LinkedIn. Engage with the person or organization by responding and liking posts that resonate with you.
Tip 17: Stay in touch.
To keep your network active, you must stay in touch. LinkedIn makes it easy, sharing important milestones and birthdays of your connections. Congratulate them, or wish them a happy birthday.
Tip 18: Export your LinkedIn connections.
LinkedIn allows you to export your connections, providing you with the people's full names, current titles and their emails. It's a great way to reach out to others individually via email.
Please note that it is illegal to automatically download your LinkedIn connections and upload them to a program like Constant Contact or Mailchimp.
Tip 19: Don't add people you don't know.
Find a reason to connect with someone first before sending a connect request. The more meaningful connections you have, the more useful a tool LinkedIn becomes.