Athletics
2019 CTX Baseball Season a Hit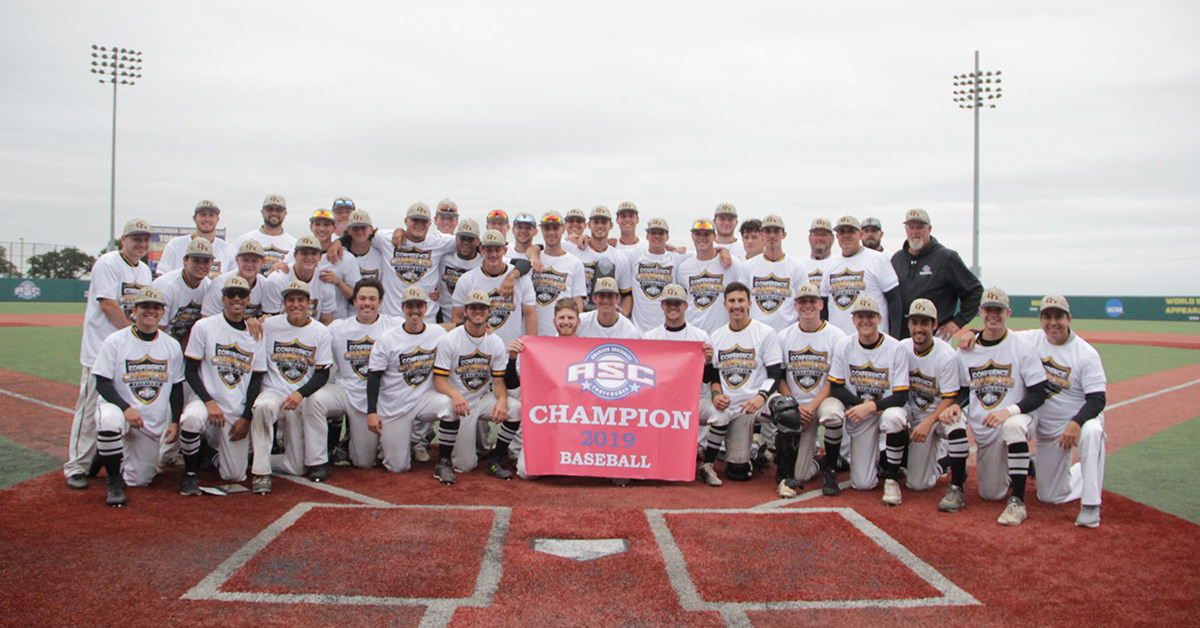 The Concordia University Texas baseball team has played phenomenally this 2019 season, making their deepest playoff run since 2002 and recording their most wins since 2012.
On May 10, the Tornados clenched their fourth-ever American Southwest Conference (ASC) Tournament championship in the program's history. The Tornados stormed past LeTourneau University in the tenth inning to win 5-1.

They advanced to the NCAA Regional at Texas Lutheran University in Seguin, Texas.
Winning three out of four games, the Tornados defeated Franklin College to win the regional championship and advance to the NCAA Super Regional at Chapman University in Orange, California. Pitcher Matthew Williams achieved the third NCAA tournament no-hitter in Division III history.

After losing the first game to Chapman University 11-3, the Tornados fought to stay in the best-of-three series. They trailed Chapman for the first seven innings but rallied to score two runs in the eighth inning. However, Chapman was able to score in the ninth inning, ending the Tornado's season by one run.
The season's accomplishments weren't limited to the scoreboard. Three CTX Tornados (Matthew Williams, Calvin Bush and Bret Leiferman) were named to the D3Baseball.com All-West Region Teams. It is the second consecutive season that the CTX baseball program has had three players named to the All-West Region team.
"Just to watch kids work their tails off then accomplish what we're accomplishing and everything pay off in the end — that's rewarding to me," head coach Tommy Boggs said.

"To see how well the team's come together this year, it's really been something special." outfielder Bret Leiferman said. "I've played with a lot of good teams. This has definitely been my favorite one."
Congratulations to the CTX Tornados baseball team on their stellar accomplishment and for taking the 2019 season by storm! Woosh!