Campus-Ministry
,
Faith
,
Academics
2021 Director of Christian Education Placements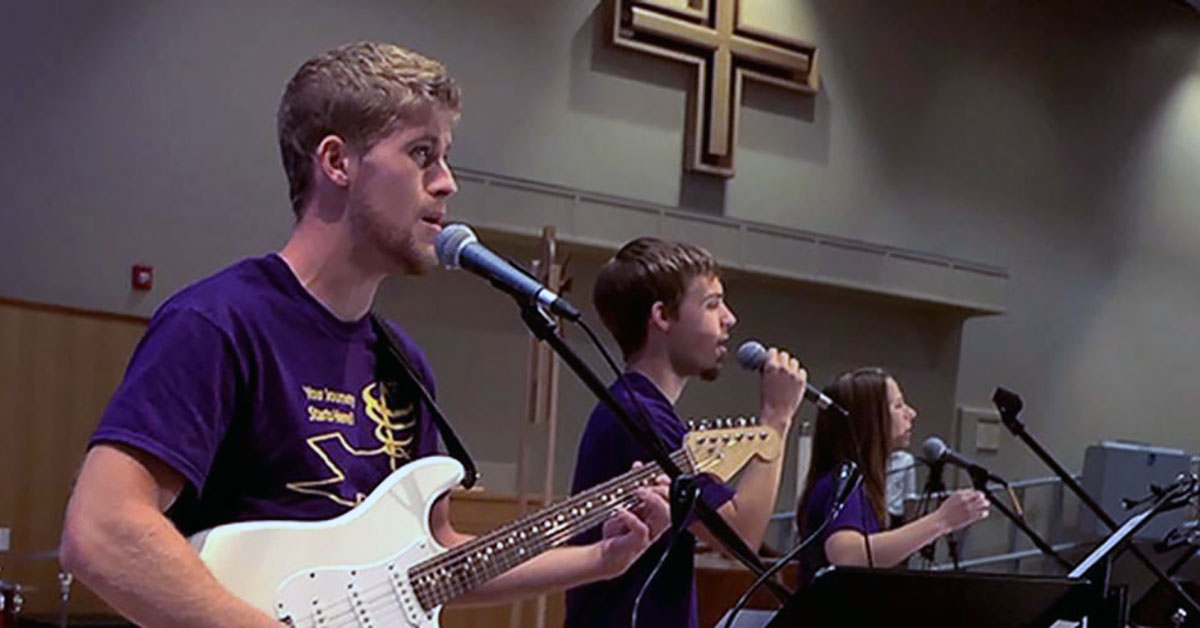 The Concordia University Texas Religious Education program prepares students for work as a Director of Christian Education (DCE) in The Lutheran Church Missouri-Synod (LCMS). The final requirement for DCE certification is a year-long internship in an LCMS congregation, agency or mission site.
This year, Concordia Tornados have been placed across the country and world, from Texas to Maryland and Arizona to Hong Kong.
Megan Brocious
Brocious will serve Our Redeemer Lutheran Church in Irving, Texas.
Mitchel Busse
Busse will complete his internship at Faith Lutheran Church in Lincoln, Nebraska.
Caelen Cowan
Cowan will work at Hope Lutheran Church and School in Virginia Beach, Virginia.
Megan Harcrow
Harcrow will serve St. Paul Lutheran Church in Waco, Texas.
Christina Hodge
Hodge will join the team at Royal Redeemer Lutheran Church and School in North Royalton, Ohio.
Elizabeth Massey
Massey will intern at Holy Cross Lutheran Church in Colorado Springs, Colorado.
Noah and Megan Pearce Scott
Noah and Megan Pearce Scott got married in 2020 and will complete their internships at Christ the King Lutheran Church in Coeur d'Alene, Idaho.
Savannah Simmons
Simmons will serve her internship internationally at MCN in Hong Kong, China.
Felisha Stewart
Stewart will work with Hill Country Bible Church in Austin, Texas.
Tonya Waite
Waite will intern at Ascension Lutheran Church and School in Tucson, Arizona.
Dylan Zoch
Zoch will complete his DCE internship at Galilee Lutheran Church & Preschool in Pasadena, Maryland.
Concordia University Texas congratulates these DCE interns and prays that God will work through them to glorify Him as they share the gospel of Jesus Christ.
DCE Certification
Concordia offers two ways to earn DCE certification.
You can earn the Bachelor of Arts in Religious Education, which culminates in a year-long internship, where you will gain hands-on experience while being mentored.