News
3 Reasons Why Teachers Need To Use Technology in the Classroom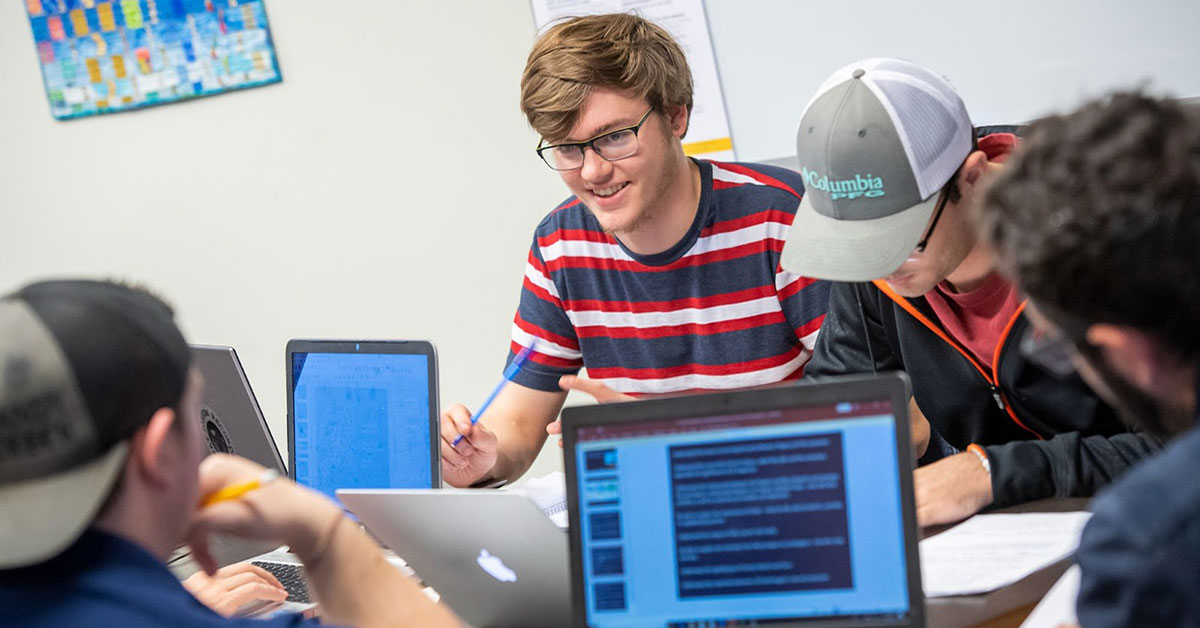 A common purpose unites educators across cities, districts, schools, and grades: to help students learn. The school closures during the pandemic forced teachers to quickly adopt new methods of online instruction and learn how to use technology in the classroom.
While the process was often frustrating, 87% of educators surveyed by the EdWeek Research Center in 2020 reported that their ability to use educational technology (EdTech) effectively improved.
EdTech is not a fad; it's the direction in which education at nearly every level is going. Here are the top three reasons why teachers should use technology in the classroom.
1. Technology in the Classroom Provides Teachers With More Tools To Support Students.
In addition to resources like textbooks and worksheets, technology equips educators with various tools to help students develop a better understanding of the material.
Because students learn in unique ways, incorporating more learning methods increases the likelihood that all of your students will grasp the concepts you teach.
Technology Accommodates a Variety of Learning Methods.
Whether students learn best through lectures, reading, examples, or video, technology allows teachers to accommodate every learning style.
Students can learn via online videos, audiobooks, interactive online games, and more, all at their own pace. And because online content is easily updated, you and your students can immediately access the most recent information.
EdTech Statistics
Published in December 2019, the Organisation for Economic Cooperation and Development released the Information and Communications Technology Survey, taken by more than 340,000 15-year-olds across the world in 2018.
McKinsey & Company provided a recap of the findings related to technology in the classroom. Consider these statistics:
Students in the United States who achieved the highest outcomes for reading and science spent more than 60 minutes per week in the classroom on a device.

Students in the U.S. who achieved the highest outcomes on homework for reading, math, and science spent more than 60 minutes per week on a device for homework.

Students in the U.S. perform better in reading when both the teacher and students use devices in the classroom or when the teacher solely uses a device in the classroom.
Stream.io Inc. also published a list of EdTech statistics:
In the summer of 2020, 93% of U.S. educators reported that they conducted at least some teaching online from home.

As a result of the school closures because of the pandemic, 58% of education professionals have a more positive opinion of EdTech.

As opposed to the global average of 37% of students, 71% of U.S. students claim to use laptops in the classroom.
You can become a more effective educator by leveraging technology in the classroom.
2. Students Become Active Participants in the Learning Process by Using Technology in the Classroom.
The traditional teaching method is for an educator to stand at the front of the classroom and deliver information about a subject. In this classic lecture style, students are passive participants. In other words, they only receive information.
Technology in the classroom helps students engage with the material they're learning. From online educational games to immersive virtual reality, EdTech enables students to become active learners. For example, challenge-based gamification can improve students' performance by up to 89%.
Technological resources frequently used in education include:
Interactive online quizzes, such as Kahoots or Quizlet.

Virtual games or simulations where students put knowledge into action.

A smart board or interactive portable whiteboard, where students can diagram a sentence, solve a math equation, and more.

Access to computers for online research.

Online video series that dives deeper into subjects.

Presentation tools, such as PowerPoint, Canva, and Prezi.
Technological tools don't have to cost a lot. There are multiple free resources you can use to enhance your students' education.
3. Teachers Who Become Experts at Using Technology in the Classroom Can Advance Their Careers.
In addition to the standard knowledge and skills required, more institutions seek educators who have experience using technology in the classroom.
The EdTech field offers education professionals incredible opportunities to advance their careers. As more educational institutions adopt technology in the classroom and as technology rapidly expands, new job opportunities in EdTech continue to emerge.
Common EdTech roles include:
Academic Operations Manager

Chief Learning/Technology Officer

Classroom Teacher

Curriculum Design Manager

Director of Online Learning

Innovation Director

Instructional Designer
The most effective way to become competitive in EdTech is to advance your education. With a master's degree, you can access more leadership opportunities.
Concordia's Master of Education in Educational Technology & Innovation is designed for educational professionals seeking to enter and advance within the EdTech field.
CTX Master's Degree in Educational Technology
The Master of Education in Educational Technology and Innovation (MEd EdTech) at Concordia University Texas is a 16-month online program that will prepare you to become a leader of instructional technology within the fields of education and organizational development. The MEd EdTech interweaves the International Society for Technology in Education (ISTE) standards.
Concordia's MEd EdTech program equips you with the knowledge and skills to develop and implement innovative teaching practices that leverage cutting-edge technology to meet the needs of students, staff, and organizations.
Dr. Alex Herron, the associate vice president of Digital Learning and Operations, said:
Students in the MEd EdTech program look at digital learning and technologies from many different perspectives and think critically about the short and long-term effects on users. The MEd EdTech is about learning how to apply the right digital learning tool at the right time and in the right setting to maximize learning.
Who Can Apply?
The MEd EdTech program at Concordia is designed for anyone with teaching certification OR at least one year of experience in the technology field.
Why Earn a Master's Degree in EdTech?
In addition to expanding your knowledge, a master's degree sets you apart in the marketplace. You will become a more competitive job candidate able to leverage technology to optimize learning.
Why Choose Concordia?
Concordia developed the MEd EdTech program in partnership with the Texas Computer Education Association. The program equips you with the knowledge to identify current and emerging technologies and the leadership skills to implement innovative technology in the classroom.
Additionally, Concordia's MEd EdTech program offers:
A flexible online format.

Individualized attention from accessible professors.

Classes that are regularly evaluated for relevance.

An exclusive tuition discount for TCEA members.
Concordia's Masters of Education
Gain expertise in instructional design, digital resources, online learning, and emerging technologies while exploring the latest trends and best practices in educational technology. Learn more about the Masters of Education in Educational Technology and Innovation at Concordia University Texas.
Apply Now