Career-Services
The College Student Perspective: 5 Tips to Make Your Resume Stand out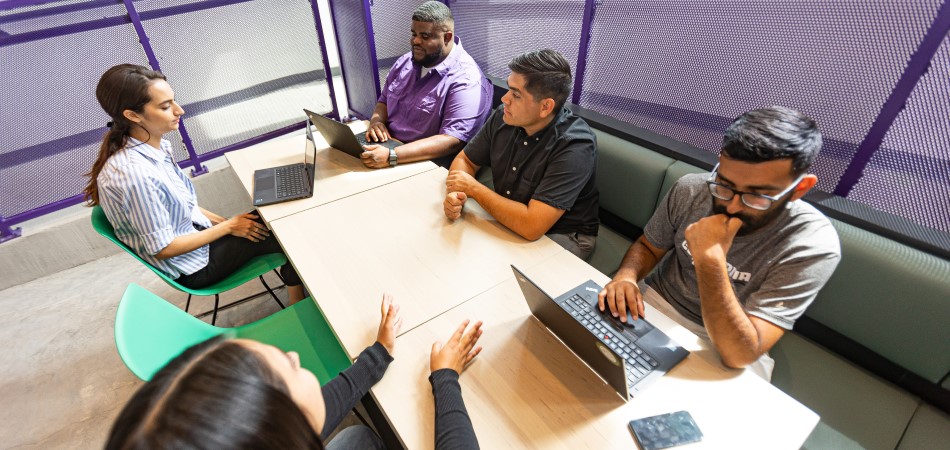 What is a Resume?
A resume is a document comprised of one's background, accomplishments, skills, and work experience. It is the first impression an employer gets of you when you apply for a job. That being said, it is important that you present yourself well. In a way, your resume is selling your image to an employer. With the dozens or even hundreds of resumes that employers get every day - how can you make yours stand apart from others? The following blog will go over five things that you can do to help your resume stand out.
1) Look from the POV of an Employer
To make your resume stand out, it is important that you see things from the perspective of your potential employer. When an employer is scouting for talent, they are looking for someone who can do a specific task. If the job posting that you are applying to highlights Excel and WordPress as required skills, rather than submitting your resume as is, edit your resume to talk more about your experience with these tools. While your underwater basket weaving experience is a plus, maybe push that to the bottom and put Excel and WordPress at the top.
2) Keep it Straightforward and Simple
On average, employers take about six to seven seconds to scan an application. With stacks of resumes coming in physically or digitally, it can take time to figure out how to make your resume stand out amongst the rest. Our advice? Keep it straightforward and simple. Get your message across with simple, but effective keywords, while highlighting your accomplishments and relevant experience.
3) Visuals Matter
While the content is the most important part of your resume, elements like layout and design matter and can make a positive or negative impact on an employer's decision. Here are some notes to think about when it comes to the design of your resume:
Font Family:

Your font should be easy to read. Choose popular options such as Arial, Times New Roman, Calibri, Georgia, Helvetica, Poppins, or Montserrat.

Font Hierarchy:

Font hierarchy is making the titles bigger than the content. Headers can be set to 26px, subheaders like experience and skills can be set to 18px, job titles at 16px, and the content itself at 12px.



Template:

Templates can be useful but be careful as to which one you pick. The question you need to ask yourself when picking a template should be "Does this template distract from the content?" Only then should you use the template for your resume.
4) Not Optional: Cover Letter
While the job application may note that the cover letter is optional, including a cover letter demonstrates two important things - 1) You went the extra mile to stand out from other applicants by submitting a cover letter 2) You demonstrated strong and relevant skills.
No matter the employer, all value good communicators.
5) Include your Contributions to Others
Not only do employers want to see that they are hiring a talented individual; but they also want a caring individual. In 2022, many companies now value company culture. In order to fit into an inclusive, cultured, and diverse environment showcasing your charitable work or volunteer positions is a major plus. It demonstrates your ability to care not just about external incentives but also to contribute to the higher mission of the company and being able to align with its goals.
The Office of Professional Development (VPD) at Concordia University Texas provides career services and career advising to students and alumni. VPD helps with career planning, professional coaching and assessment, internships, and job search planning and preparation.
Contact a VPD Career Coach to learn more about how VPD can support you and your professional goals.
Contact