7 Concordia Crossing Events on Saturday That You Don't Want To Miss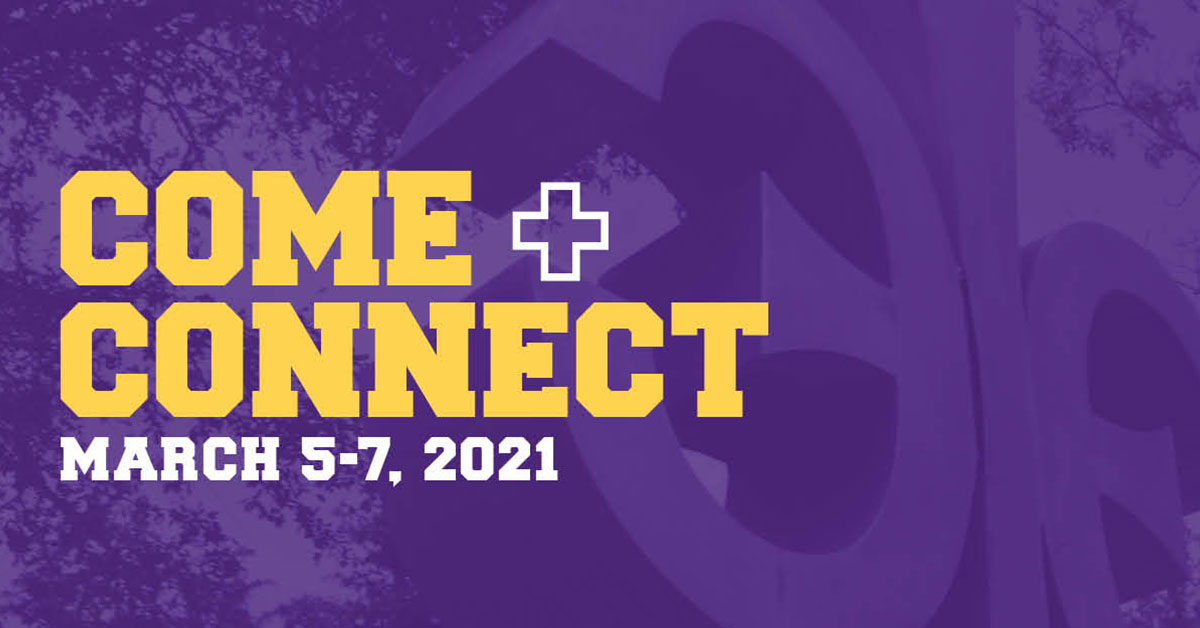 Concordia University Texas is hosting its annual community celebration, Concordia Crossing, on March 5 -7, 2021. The weekend is packed with exciting events and great opportunities to connect with the CTX community.
A majority of the fun activities will occur on Saturday, so we've compiled a list of seven events on March 6 that you don't want to miss!
1. Campus Worship
It is a wonderful experience to worship God alongside fellow Concordians. The Campus Worship event always proves to be a great way to launch the events of Saturday.
When: 10 a.m.
Where: Chapel
2. Alumni & Current Student Meet & Greet
Everyone, including alumni and current students, is invited to the Meet and Greet.
Held in person in Luther Park and online through Zoom, join CTX students and alumni as they connect and learn how to get involved as current and future alumni.
When: 11 a.m.
Where: Luther Park or Zoom
3. We Are Concordia
If you don't plan to participate in the Meet and Greet, come to the Chapel to learn more about Concordia and the impact it has had on the lives of students and the community over its 94-year history.
Beginning in 1926 as a high school to prepare young men for ministry in The Lutheran Church-Missouri Synod for the glory of God, Concordia has grown into a full university for men and women that offers bachelor's, master's and doctoral degrees.
When: 11 a.m.
Where: Chapel
4. Tailgate
The Tailgate begins in Luther Park at 11:30 a.m., where you'll enjoy food, drinks and great conversation.
At noon, head up to the Tornado Softball Field to cheer on the women's softball team as they battle LeTourneau University at Tornado Softball Field.
When: 12 p.m.
Where: Tornado Softball Field
5. CTX Game Show
The CTX Game Show is back for more rounds of fun CTX trivia. The Chapel is transformed into a game show studio as students and alumni battle for victory.
This event is guaranteed to include laughter!
When: 3 p.m.
Where: Chapel
6. Celebrate Concordia
The University's annual fundraising event, Celebrate Concordia, will be completely online. You will enjoy the premiere of a video that shares Concordia's recent successes and honors individuals for their impact on the community with three prestigious awards.
When: 6 p.m.
Where: Online
7. Drive-In Movie
On Saturday evening, Parking Lot C will be transformed into a drive-in movie spot. Your car will become a comfy theater where you can watch "The Sandlot" with your family and friends.
The spaces will maintain social distancing.
When: 7 p.m.
Where: Parking Lot C