About
,
Giving
7 Things You May Not Know About Concordia University Texas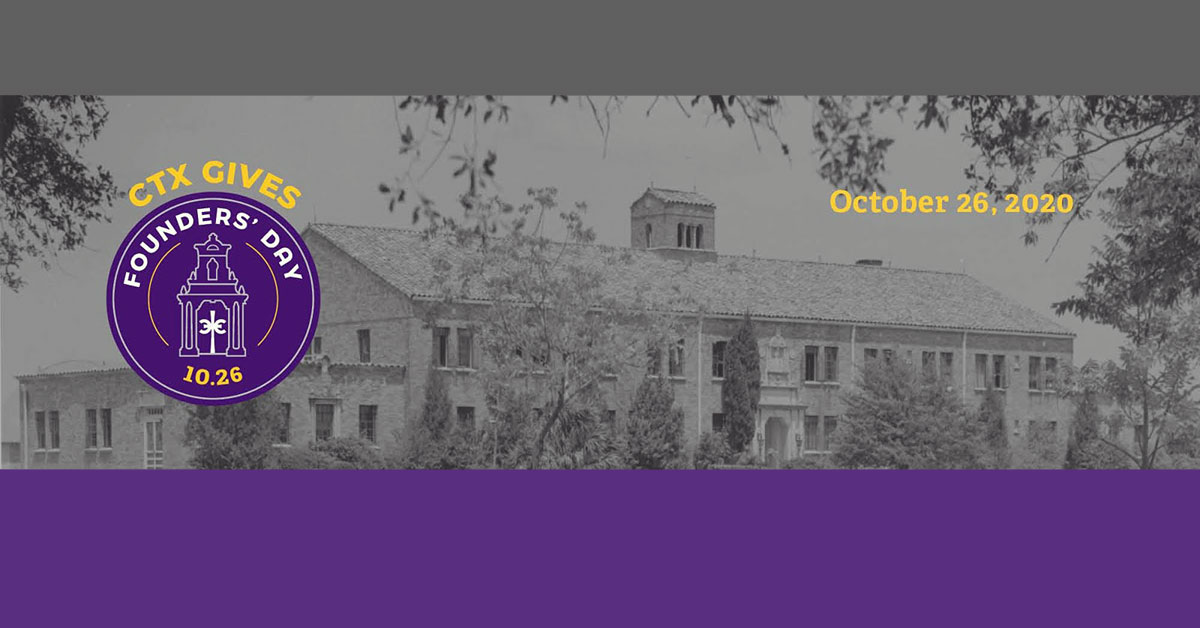 [Written by the Office of Philanthropy]
October 26, 2020, is Founders' Day at Concordia University Texas, which marks the 94th anniversary of the school. In celebration of Concordia's rich history, we've compiled seven interesting facts that you may not know about CTX.
1. Founded in Downtown Austin
On the beautiful fall morning of October 26, 1926, the first day of our beloved university began as 26 students took their first classes at what was then known as the Lutheran Concordia College of Texas.
The campus was located on a small tract of land in downtown Austin, along East Avenue, which is now the bustling concrete highway known as I-35.
2. Established as a High School
Concordia was first established as a high school to prepare young men for ministry and other forms of church work.
In 1951, the Concordia expanded into a junior college, and in 1967, the high school program was disbanded.
3. Built on Christian Faith
Concordia University Texas has always been aligned with The Lutheran Church-Missouri Synod. In fact, it was a group of Texas Lutherans who worked hard to receive approval from the General Synod to establish a Lutheran college in Texas.
The group of Texas Lutherans who founded the institution relied wholeheartedly on God and His provision.
4. Women Admitted in 1950s
Women were admitted to Concordia for the first time in 1955. Many women initially attended to train as teachers to serve in LCMS-aligned schools across the country.
5. Four Concordia Mascots
Over its 94-year history, Concordia has had four mascots.
Beginning as the outlaws, Concordia then became the Cardinals. In 1951, Concordia became the Stags and, after women were admitted, the Lady Stags were added. In 1995, Concordia became the Tornados.
6. Concordia's Campus Includes a Preserve
In 2008, Concordia University Texas moved its campus to 440 beautiful acres in Northwest Austin. Although our location changed, the University still maintains the tight-knit, supportive community found at the historic downtown campus.
Our campus is completely unique and includes a 250-acre nature preserve, which is home to a variety of plants and wildlife, including two endangered songbirds.
7. 16 Athletics Teams
Concordia Athletics has 15 NCAA Division III teams that compete in the American Southwest Conference (ASC), and the University has claimed 10 ASC championships.
Concordia Esports, a competitive gaming program, is also part of varsity athletics and is the first program of its kind in Central Texas.
We celebrate Founders' Day as an opportunity to honor those who came before us and paved the way for what Concordia University Texas is today. We wouldn't be where we are today without the prayers and support of our loyal alumni, friends and donors. Thank you!