About
9 Socially Distanced Study Spots on Concordia's Beautiful Campus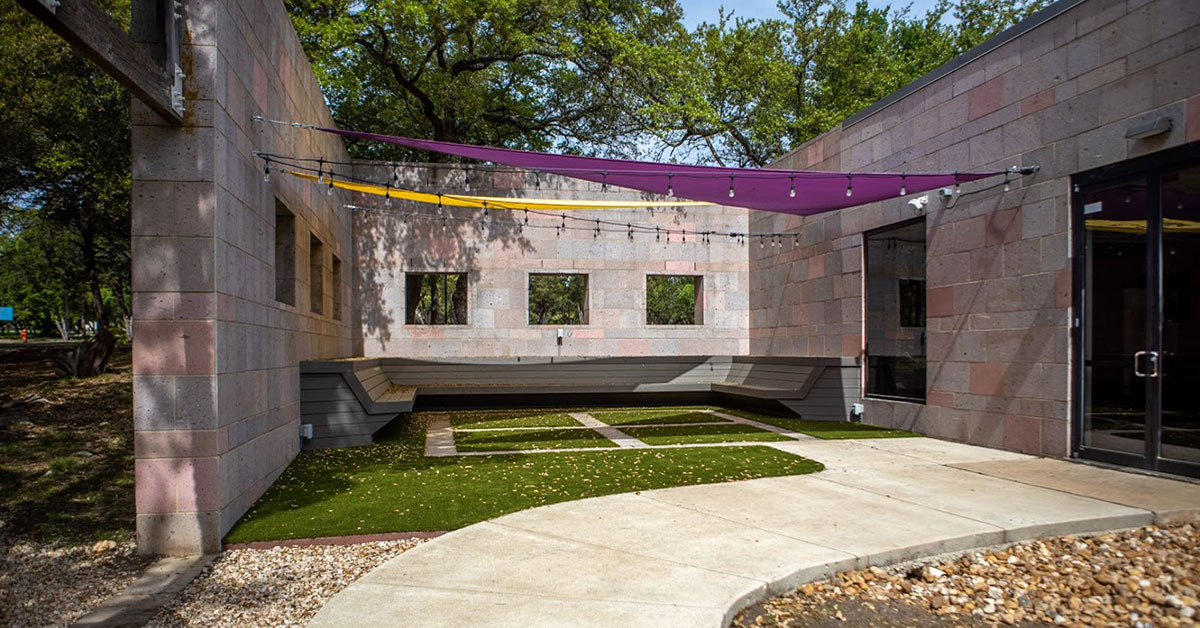 For the Fall 2020 semester, Concordia University Texas is employing a Hybrid-Flexible (HyFlex) model, which allows students to decide every day how they will attend each class, either in person or virtually. For students who do come to campus or live on campus, there are plenty of spots where you can study while observing social distancing.
1. Outdoor Classroom
The North and South Annex courtyards are located in Luther Park, next to building A. Flanking either side of the Luther Annex, the outdoor classrooms provide a peaceful place for you to study. As long as a class isn't meeting there, you are free to use the courtyards.
2. Luther Park
Luther Park encompasses the outdoor classrooms and Luther Annex. It also features picnic tables and a grassy space where you can sit on a blanket and study.
3. UFCU Student Center
The UFCU Student Center, located in Building B, offers an abundance of chairs and tables, allowing you to observe social distancing while remaining indoors. You can also purchase a cup of coffee or a snack from the cafe.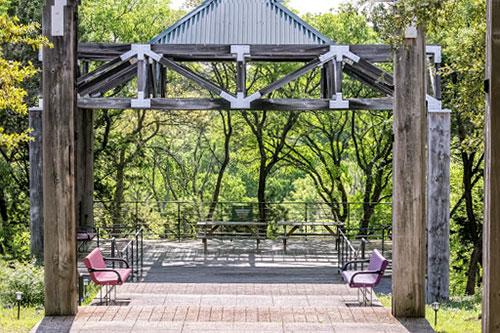 4. The Pier
The Pier, which sits between Cedel Hall and Building D, jets out to the edge of the nature preserve. The space features benches and a covered deck to shield you from the sun or rain.
5. The Turquoise Table
Located off of the main breezeway, Concordia's turquoise table sits under towering trees. On a sunny day, this is a great spot where you can complete coursework.
6. CTX Library
The CTX Library is open and continues to offer study spaces. Using the first-come, first-served rule, you can use a study room (individually unless with a family member or roommate) for two-hour periods.
Large tables and individual study carrels are also available, but nearly half of the seating areas have been removed to observe social distancing.
All spaces have cleaning stations, allowing you to sanitize the space before and after you use it.
7. The Backyard
Located next to the CTX Library, the Backyard is an outdoor gathering space that has a sand volleyball court and an open lawn. Bring a blanket or chair to sit on while you study.
8. Top Walkway Between Buildings
A second-story deck walkway connects Cedel Hall and Building D. Red picnic tables, which offer the space you need for all of your studying supplies (textbook, laptop, etc.), dot the walkway.
In addition to studying, you can admire the stunning view of the nature preserve.
9. Building D Study Lounge
In the southwest corner on the upper level of Building D, Concordia has plush couches and chairs. Overlooking the walkway to the Dining Hall, the space also offers a desk.
Masks Are Mandatory
Please be aware that people on campus are required to wear a mask at all times when inside a building and whenever they're within six feet of another person outside.
Regardless of where you study or what type of student you are, all of Concordia's academic support services are available to help. Learn more about the Concordia University Texas Academic Support Center.