Athletics
Concordia University Texas Joins the Southern Collegiate Athletic Conference as a Full Member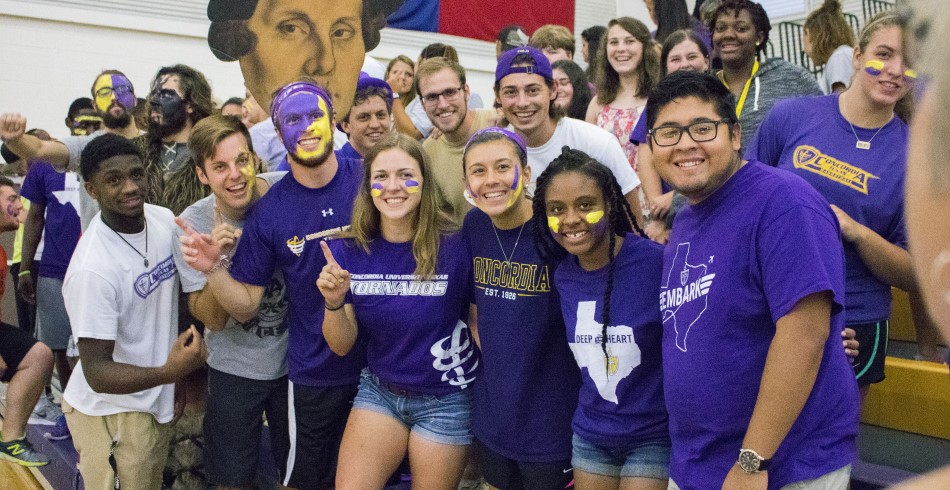 AUSTIN, Texas (May 15, 2023) - Concordia University Texas has accepted an invitation to join the Southern Collegiate Athletic Conference (SCAC) as a full member. All 15 men's and women's varsity sports and e-sports offered by Concordia Texas will make the conference change in the fall of 2024.
"The invitation arrived at an opportune time, aligning with our ongoing efforts to enhance support for our student-athletes. Accepting this opportunity promises significant benefits. We will achieve substantial savings on travel expenses for multiple sports teams, and our athletes will experience fewer class disruptions. By becoming a part of the SCAC and leveraging their predetermined championship sites, we can effectively plan and budget for the long term, securing a bright future for our program," said Ronda Seagraves, Vice President for Student Experience & Director of Athletics at Concordia Texas. "We have enjoyed our time in the American Southwest Conference (ASC), competing against some of the strongest sports programs in Division III. Leaving the ASC was not easy, but we believe it is the right move for Concordia University Texas athletics at this stage. We are excited about the new adventures and challenges that await us in the SCAC."
Concordia has been an ASC member since 1999. "Joining the SCAC further expands Concordia's footprint across Texas, including both the Houston area and the Texas Hill Country," said Dr. Donald Christian, president & CEO of Concordia University Texas. "The schools of the ASC have been great colleagues and competitors over the past 24 years; the future is bright as we look forward to joining a collective of schools who recruit and support student-athletes at the highest levels.
SCAC member institutions are dedicated to offering a wide range of varsity sports, providing extensive opportunities for student participation. These institutions prioritize the overall quality of academic standards and ensure exceptional educational experiences for their students. Joining Concordia Texas in the move to the SCAC in the fall of 2024 will be the University of the Ozarks. The SCAC's core members include Austin College, Centenary College, Colorado College, University of Dallas, Schreiner University, University of St. Thomas, and Texas Lutheran University.
About Concordia University Texas
Concordia University Texas (CTX) is Austin's leading Christian University, offering dynamic and dialogue-centered liberal arts undergraduate, graduate, and doctoral programs in a caring and personalized learning environment. CTX is located in thriving and growing Austin and offers courses online and on its scenic, 400+-acre nature-preserve campus. Concordia is committed to providing higher education opportunities to students of all backgrounds and being a place where the adventure of faith, learning, and life-changing experiences leads to meaningful work.