CTX Alumnus Leverages 35-Year Army Career as Chaplain to Counsel Others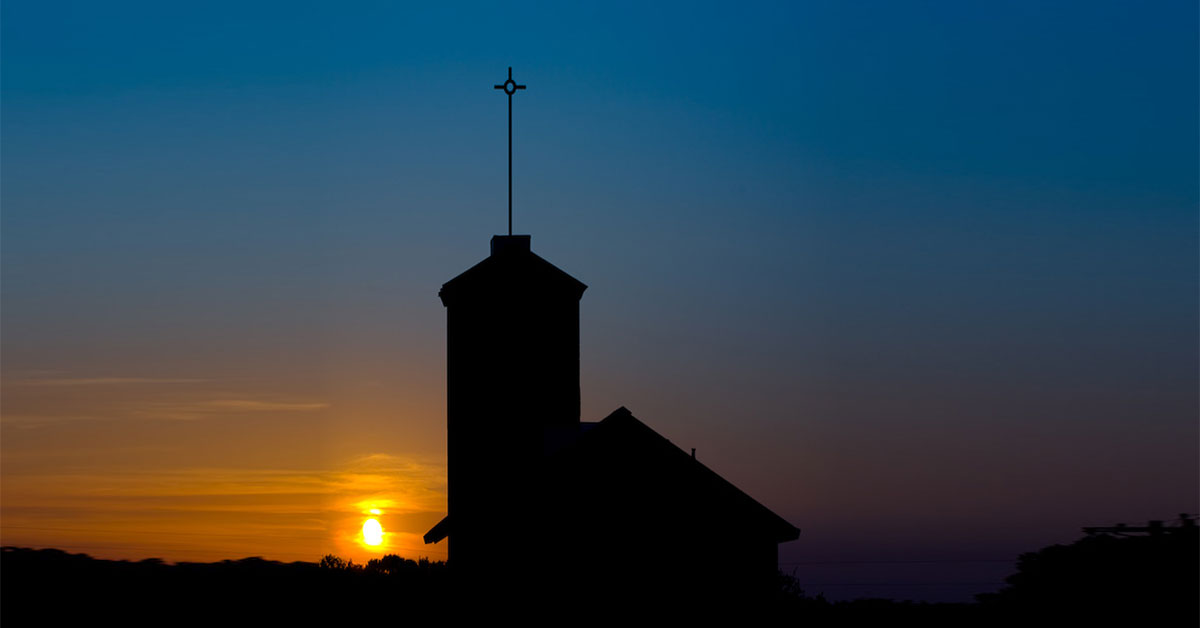 Concordia University Texas has always been committed to preparing students for Christian ministry, beginning as a high school to prepare young men for preaching and teaching. The University helped prepare CH (COL) Thomas "Tom" C. Waynick, USA, Ret. for life-changing work as a military chaplain.
Choosing Concordia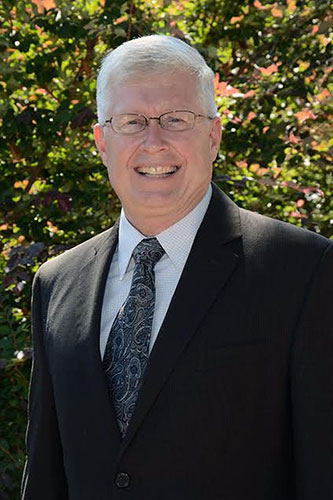 Rev. Waynick grew up in an Air Force family. During high school, his family was stationed in Hawaii, where he became very involved with his church. He traveled with about 40 others from his church as delegates to a Lutheran youth gathering in Houston, Texas, and this event altered his career path.
Initially planning to go to Rice University to study architecture, Waynick returned from the gathering with the goal to become a pastor. His church pastor began teaching him Greek and gave him a list of The Lutheran Church-Missouri Synod (LCMS) schools.
He informed his high school counselor that he planned to attend Concordia University Texas, then called Concordia Lutheran College.
Concordia Provides a Home Away From Home
Waynick joined Concordia at the historic downtown campus in 1974 to earn an associate degree in the Pre-Ministry program. Concordia's small class sizes, welcoming atmosphere and focus on the Christian faith provided him with a unique experience. "I wouldn't have had the same experience if I ended up going to Rice," he explained.
Attending college so far away from Hawaii, Waynick was homesick. He talked with his parents using the payphone in the dorm just once a week. Many of his classmates, however, were from Austin, and their families welcomed him. "They took me in and treated me as one of their children," he said.
Because of Concordia's small campus size, Waynick also received care from the professors and learned a lot from them. "All of these professors were great intellects and challenged our learning in many different ways, '' he said. Waynick's Greek class at 8 a.m., five days a week, helped prepare him for the discipline of the U.S. Army.
Concordia's spiritual life impacted Waynick the most. "Going to a school like Concordia, one that has deep roots in a spiritual foundation, that's an advantage for life."
In the evenings, he would walk to campus for prayer time and always end up in Birkmann Chapel. "Even though it sat next to I-35, the chapel was a safe place, a sacred place where I could go," he said. "It was an oasis in the middle of the hustle and bustle of Austin."
In 1976, Waynick graduated from Concordia Lutheran College and went on to earn a bachelor's degree at Concordia University Ann Arbor and a Master of Divinity (MDiv) at Concordia Theological Seminary in Fort Wayne, Indiana.
Waynick then embarked on life-changing work as a parish pastor and U.S. Army chaplain.
Parish Ministry to Military Ministry
After earning his MDiv, Waynick completed his vicarage at San Juan Lutheran Church in Austin, Texas. He received his first call by The LCMS to Immanuel Lutheran Church and School in Mercedes, Texas, and was then called to serve King of Kings Lutheran Church of Round Rock.
While serving as a parish pastor for a total of 11 years, he also participated in the United States Army Reserves and Texas Army National Guard. When the first Gulf War broke out, he volunteered for active duty.
In 1991, Waynick accepted a call from the Mission Board of The LCMS to serve as a U.S. Army chaplain. His first assignment on active duty was to Fort Hood, Texas, as the chaplain for the 1/67 Armor Battalion (reflagged as 3/8 Cavalry).
After completing the Chaplains Advanced Course at Fort Monmouth in New Jersey, Waynick and his family were stationed in Bamberg, Germany, where he served in the 71st Corps Support Battalion. He was deployed to Taszar, Hungary, for nine months to support operations in the former Yugoslavia.
When he returned, Waynick became the group chaplain for the 7th Corps Support Group. He was then selected by the Army to complete a fully funded graduate education program at the University of Central Texas. He earned a Master of Science in Counseling Psychology and became a licensed marriage and family therapist.
Upon completion of the program, he was assigned to Fort Polk as the family life chaplain in 1999. Three years later, Waynick was reassigned as the chaplain for the 24th Corps Support Group at Fort Stewart, Georgia. His unit deployed as part of the 3rd Infantry Division.
Fighting for more than two weeks to get into Baghdad, he was part of the first U.S. unit to cross the border into Iraq and enter the capital city during the 2003 invasion, known as Operation Iraqi Freedom. "It was a life-changing event," Waynick said.
When Waynick returned from Iraq, the chief of chaplains for the U.S. Army asked him to run the counseling center at Fort Benning in Georgia. He became the supervisor-in-training for the directorship of the U.S. Army Family Life Chaplains Training Center, and in 2005, he became the director/clinical supervisor of the center.
"It was my job to train younger chaplains as marriage and family therapists," Waynick explained. "I ran the training center and spoke around the country about various topics, such as military families at war and post-traumatic stress disorder."
He went on to serve as the command staff chaplain for the Family and Morale, Welfare and Recreation Command in Alexandria, Virginia, and the command chaplain for the 7th Signal Command Theater at Fort Gordon in Georgia.
In 2012, Waynick became the pastor of the Pentagon, the headquarters of the U.S. Department of Defense, in Washington, D.C. His office was located in the chapel that was built at the point of impact, where al-Qaeda hijackers attacked the Pentagon and flew a passenger plane into the building on September 11, 2001.
He returned to Fort Benning in Georgia as the garrison chaplain in 2014, a role he held until he retired on December 31, 2015.
Waynick and his wife, Diane, took their two sons, Stephen and Daniel, around the world with them. "Traveling makes you appreciate the values and richness of the United States," he said.
Pastoral Institute
After completing 35 years with the U.S. Army, Waynick joined the Pastoral Institute in Columbus, Georgia, as the director and CEO.
The Pastoral Institute is a faith-based, non-denominational center that provides counseling to individuals, couples, families and children. The institute conducts around 20,000 hours of counseling per year, and Waynick leads a team of 25 counselors.
As Concordia incorporates spiritual life, the Pastoral Institute does too. Waynick said:
It's important to us that our counselors believe that God is in the room. We know that human beings are innately spiritual. God has created us to be in relationship with Him and with one another.
We know that people who are struggling need to have the freedom to wrestle with God. Our niche in the community is that although we don't define ourselves on the theological spectrum, people know that they can come here and wrestle spiritually.
I appreciate my Lutheran heritage and theology because it's so practical and meaningful to me. I feel like, every day, God is graciously allowing me to be a part of His work in somebody's life.
The center provides a range of services, including mental health testing, career counseling and assessments, substance abuse assessments and employee assistance programs.
"The work that I do now is a reminder of how important it was as a young man to leave home and to find another family at Concordia," Waynick explained. "When we have those safe, caring connections, we thrive."