Biology
,
Academics-Physical-Science
Who Knew That Being a Biology Major Can Lead to a Variety of Career Possibilities?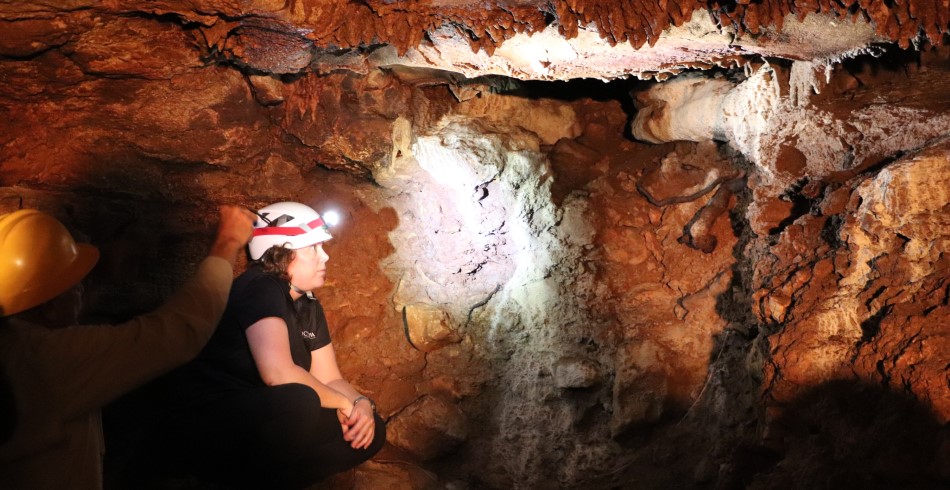 4 Unexpected Perks
of Majoring in Biology
When one thinks about being a biology major, the focus is typically on the preparation needed for entrance into medical, dental, or graduate school or how to get a job that pays you to work outside. Society is used to seeing scientists in white coats, helping patients or performing complicated experiments, or out in the field, covered in mud while searching for an elusive plant, animal, rock, or mineral.
However, there are a lot of hidden benefits that come with a biology degree, even if you aren't completely sure what you want to do for a career. Here at Concordia University Texas, you will be prepared for a variety of careers in and out of the science field and will have access to our amazing outdoor classrooms.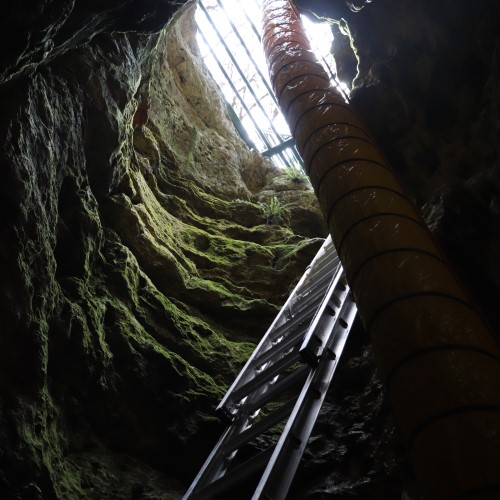 Translatable Skills and Knowledge
Biology majors are truly jacks-of-all-trades, having training in multiple disciplines, including biology, chemistry, physics, and mathematics. A biologist's investigative, analytical, quantitative, and communication skills are extremely valued in the workforce. With the addition of other core coursework in English, history, psychology, or communication, you will possess a potent degree that prepares you for a variety of careers not only in science, but also outside the traditional boundaries of science, such as in management, business, academia, health communication and education, law, and genetic counseling.
Travel
Biologists don't just examine life in a laboratory setting or in a hospital. Studying unique organisms, formations, processes, and ecosystems often means traveling to fascinating locations to the far reaches of the planet, and even in SPACE! Field biology courses are another way to learn about specific topics or locations while honing important skills such as observation, record-keeping, and generating research questions. Currently, Concordia offers week-long field courses to Hawai'i, the Pacific Northwest, Belize, and the Southwestern US, as well as shorter weekend trips to various sites around Texas. Additionally, most biologists travel to conferences around the country and even around the world, to present their latest data to their peers in their field. Grants and scholarships are often available to help defray the costs of travel, allowing you to see the world even while on a budget.
Collaboration Across Many Fields
Trained biologists are also valued members of organizations and companies in order to provide a biological perspective to a project. For example, the recent Lyceum Fellowship architectural competition, which was hosted this summer by The University of Texas at Austin, used Concordia's own Friesenhahn Cave as a location for a design contest. A biologist was included on the jury to help judge the unusual requirements of buildings that would be used for research, housing, and education about a valuable underground paleontological research site. Not only that, but when digging roads or subway systems in civil engineering projects or during space exploration, companies typically have biologists on staff to manage any discoveries that might be unearthed, such as fossils, mineral deposits, or archaeological sites.
Stewardship and Conservation
Studying life in various forms allows biologists to gain an unparalleled appreciation for living things. Given the complexities of responsible management and the coordination and planning that are involved in the concept of stewardship of the planet and its natural resources, the role of biologists is essential. With access to Concordia's Friesenhahn Cave just outside San Antonio, and to a 250-acre portion of the Balcones Canyonlands Preserve adjacent to the main Concordia campus, you will have ample opportunities to enjoy learning in our "outdoor classrooms" and getting to experience God's creation in your own backyard. Protecting currently endangered species, such as the Jollyville Plateau Salamander and the Golden-cheeked Warbler, as well as the fossilized remains of extinct species, such as sabertooth cats and mammoths, are other amazing and unexpected benefits of a biology degree.
Make a Difference with a Biology Degree
There is a consistent need for well-trained scientists in our ever-changing world, especially as the issues of viral pandemics and global climate disasters come to the forefront. By earning a degree in biology, you can find your niche in a variety of careers and industries that can make a measurable difference for our planet.
To learn more about your options at Concordia University Texas, visit our Biology Program page.