Celebrate Concordia 2021: Meet Johnnie Driessner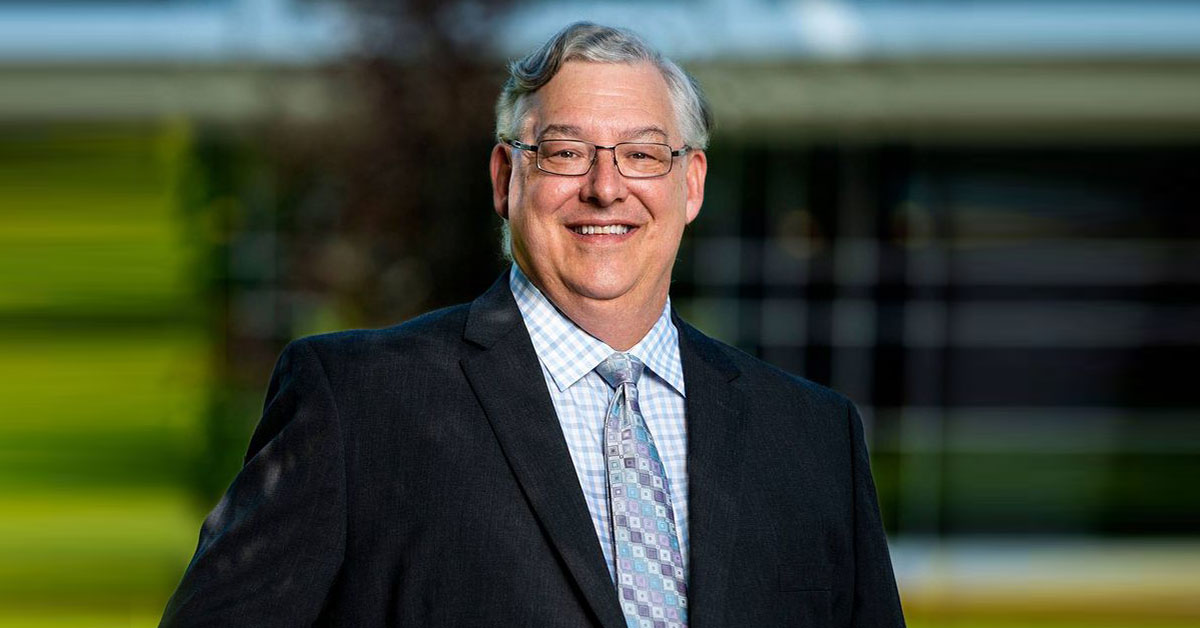 Concordia Crossing is an annual celebration of all things Concordia University Texas. During the weekend of festivities, the annual fundraising event, Celebrate Concordia, recognizes alumni and donors for their service to the Church and community with three prestigious awards.
In this short blog series, we will introduce you to the honorees and share how they have made an impact on their communities.
Dr. Johnnie Driessner, an alumnus of Concordia ('76), was awarded the Rev. Dr. Ray Martens Award for Service to Christ and Church. The award is given to an individual who uses his or her God-given talents to advance Christian education.
The Calling to Teach
On the first day of kindergarten, Driessner's mother dropped him off at St. Paul's Lutheran Church and told the pastor, who was welcoming the families, that this was the beginning of his education to become a pastor.
While completing his associate degree at Concordia (then called Concordia Lutheran College), Driessner discovered that his real calling was the teaching ministry. He went on to complete his bachelor's degree and a doctoral degree.
Concordia University - Portland
Driessner joined Concordia University - Portland (CU-P) in 1980 as a professor of Biology and went on to serve the higher education institution for 40 years.
He served in various roles, including the chief academic officer, chief operating officer, chief development officer, chief information officer, chief vision officer and interim president.
During his tenure, Driessner was deployed for a year to serve as the executive director of academic programming at Concordia University Educational Network.
"He leaned a lot on his Savior, Jesus Christ, and he built an army around him to support him," Dennis Stoecklin, a friend and former colleague of Driessner, explained. "That's how he succeeded and helped the people around him succeed. He was always driven to reach the next level."
Driessner brought innovation to CU-P. Teachers on the Oregon coast didn't have access to the classes they needed to earn continuing teaching licenses, so Driessner set up video conferencing sites along the coast to reach them.
He also helped CU-P collaborate with Concordia University Irvine to develop the first online program in leadership.
"Our job as educators is to lead others to Christ, and Johnnie has done that," Dr. Joseph Mannion, Driessner's friend and former colleague, said. "He's put energy, time, resources, love and commitment into the calling of being a Lutheran educator."
Driessner gives all glory to God and credits his wife of nearly 44 years, Kim, as integral to his ministry. "Kim and I have a team ministry," he said. "She's supported me in every aspect of my ministry and has contributed immensely to whatever success I have enjoyed."
Meaningful Award
The Rev. Dr. Ray Martens Award is meaningful to Driessner in many ways. In addition to being honored by his alma mater, Martens was president of Concordia when he and Kim attended at the beginning of their higher education journey.
Johnnie and Kim have two daughters and reside in Washington. Driessner now serves as a doctoral instructor for the Educational Technology & Leadership program at the University of Phoenix. He is also the executive chair of the Thrivent Member Network's Pacific Cascade Region.
Concordia University Texas congratulates Dr. Johnnie Driessner on his accomplishments.