Academics-Education
,
MEd
,
EdD
Shepherds of the Future: Celebrating Teacher Appreciation Week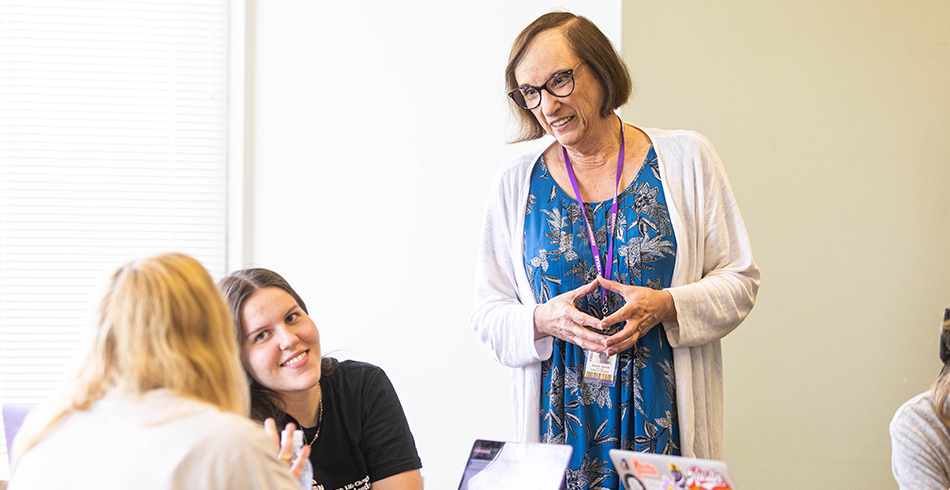 At Concordia University Texas, we understand the value and importance of great teachers. As we celebrate Teacher Appreciation Week, we recognize the incredible commitment of educators who inspire and shape our children's lives every day. Too often, teachers are the unsung heroes in our lives—despite giving so much of themselves to ensure that future generations grow up to be integral and upstanding members of our society. They work tirelessly to help each student reach their potential and leave an indelible mark on our communities. Let's take a moment to express our gratitude for our exceptional instructors who create a lasting impact on our world.
The Impact of Teachers on Our Lives
Most of us can recall at least one teacher who profoundly influenced our lives. More than teaching us how to read and write, they help shape our character, build our self-esteem, and increase our perspective of the world. Educators play a vital role in our growth as individuals by fostering learning, curiosity, and critical thinking environments. They challenge us to question the status quo, confront our fears, and strive for greatness. The impact of their work extends far beyond the classroom.
Challenges Teachers Face
Teaching is often a labor of love that comes with unique challenges. Educators navigate budget constraints, crowded classrooms, and a constantly evolving curriculum to create inclusive, engaging, and empowering learning environments. They face high levels of stress, long hours, and the daunting task of meeting the diverse needs of their students. Amid these challenges, teachers remain steadfast in their commitment to molding young minds and shaping the future.
Ways to Show Appreciation for Teachers
As we celebrate Teacher Appreciation Week, let's go beyond saying thank you and show our support in ways that are more tangible. Here are some ideas:
Write a heartfelt note: A handwritten note can mean the world to a teacher. Share their impact on you or your child and express your gratitude for their dedication.
Volunteer your time: Lend a hand in the classroom or at school events to help support teachers and ease their workload.
Advocate for teachers: Speak up on behalf of educators by advocating for better funding, resources, and support for schools and teachers at the local, state, and national levels.
Share their stories: Use social media to highlight teachers' achievements, innovations, and inspirational stories to give them the recognition they deserve.
Donate resources: Consider donating books, supplies, or other resources that teachers can use in the classroom to enhance the learning experience for their students.
Treat them: Give your favorite teacher a small gift, whether a gift card, a coffee, or a simple token of your appreciation, to make them feel valued and special.
Concordia University Texas' Education Programs
We are committed to preparing the next generation of exceptional educators at Concordia University Texas. From our undergraduate programs in education to our advanced degrees, we equip our students with the knowledge and skills they need to make a positive impact in the lives of their students. Our programs are designed to meet the needs of a diverse student body, focusing on fostering excellence in teaching and learning.
Whether you are just starting your journey in education or looking to take the next step in your career, Concordia University Texas has a program for you. Our undergraduate programs in education provide a solid foundation in the principles of teaching and learning. Our graduate programs offer advanced coursework in specialized areas such as curriculum and instruction and educational leadership for educators who want to lead and innovate.
Concordia University Texas Salutes Teachers
Teacher Appreciation Week is a time to recognize and celebrate the extraordinary educators who go beyond to make a difference in the lives of their students. Let's take this opportunity to show them how much we appreciate their work, shaping the future one child at a time.
Thank you, teachers!
Are you interested in pursuing a career in education? Learn more about Concordia University Texas' undergraduate and graduate programs in education.
College of Education