Concordia Crossing 2021 Events for CTX Alumni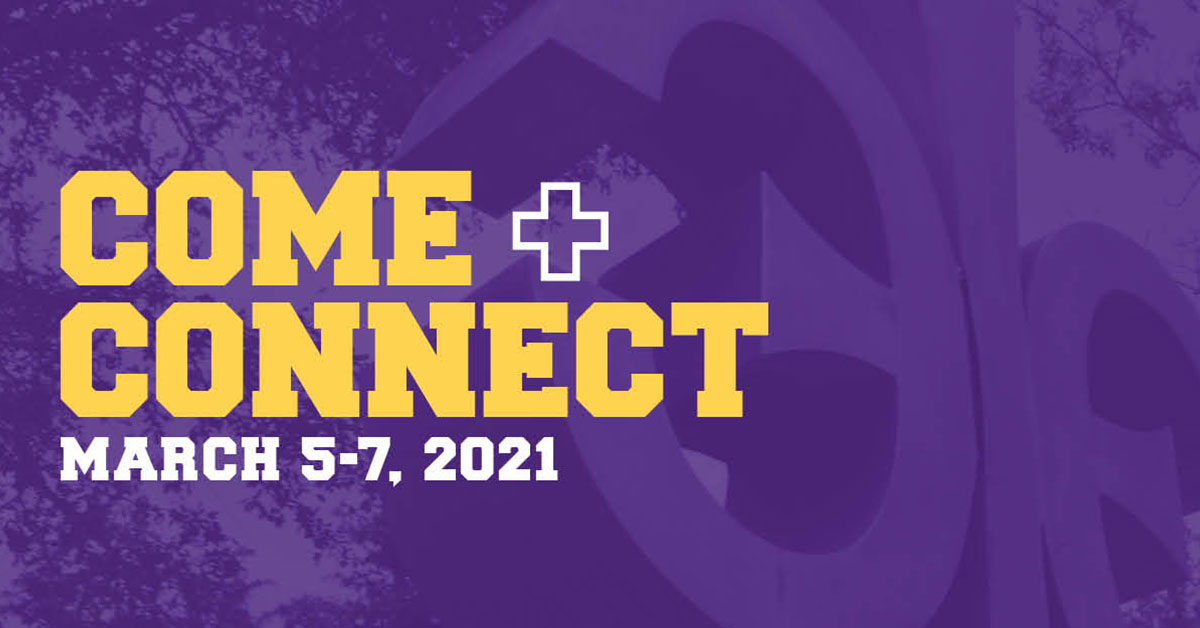 Concordia University Texas is hosting Concordia Crossing, the annual community celebration of CTX, on March 5-7, 2021. We have a weekend full of fun activities for all of our Concordia alumni to enjoy! Many events are HyFlex, meaning that you can choose to attend them in person or virtually.
Thursday, March 4
The weekend officially kicks off on Friday, March 5, but the festivities begin during the week.
IncubatorCTX Speaker Series
At 12:30 p.m., watch the free IncubatorCTX March Speaker Series, "The Roadmap to Entrepreneurial Success."
Reina G. Wiatt will share tips on how to navigate bumps and potholes along the road to entrepreneurial success.
She has more than 25 years of experience in accounting and taxes, assisting clients through her consulting company, Wiatt Consulting Services LLC. She currently serves as the controller for TyRex Group Ltd, a high-tech manufacturing and logistics organization, in addition to serving as an adjunct professor and as the treasurer of the RecognizeGood Foundation.
Wiatt is a two-time Lybrand Award winner for her articles on technology, and she earned a United States Silver Medal for her 2019 article and case study on Blockchain Technology.
Pluckers Trivia
On Thursday evening at 7, you're invited to Pluckers Trivia in Cedel Hall. You can also participate virtually.
Teams of alumni and current students will put their trivia skills to the test as they battle for first place.
Saturday, March 6
A majority of events for Concordia Crossing occur on Saturday, some of which are designed specifically for CTX alumni.
Campus Worship
Join us in the Chapel at 10 a.m. to worship God alongside fellow Concordians. The service will be livestreamed, so you also have the option to watch it online.
Alumni & Current Student Meet & Greet
After campus worship, alumni and current students will gather at 11 a.m. to connect with one another and learn how to get involved as current and future alumni.
This event offers in-person and virtual options. Go to Luther Park or hop on Zoom to participate.
CTX Softball & Tailgate
Join us in Luther Park at 11:30 a.m. for the Tailgate. Enjoy food, drinks and great conversation.
Then head up to Tornado Softball Field to cheer on the Concordia Tornados as the women's softball team competes against LeTourneau University.
CTX Game Show
The chapel will once again be transformed into a game show studio.
At 3 p.m., alumni will put their trivia skills to the test against CTX students during the competition, which is guaranteed to provide laughs. You can participate in person, sit in the audience or watch virtually.
Celebrate Concordia
Celebrate Concordia is the University's annual fundraising event. This year, because of the COVID-19 pandemic, the event will be completely virtual.
The event will feature the premiere of the 2021 Celebrate Concordia Video at 6 p.m. You'll hear about Concordia's recent achievements and help celebrate individuals selected for three prestigious awards for their impact on both the Concordia community and their communities.
Sunday, March 7
The weekend concludes with Concordia Sunday at Redeeming Grace Lutheran Church in Austin, Texas. During the service, the congregation will learn how the University is preparing leaders for work in The LCMS.
The service will be livestreamed at 10:30 a.m.