Concordia Crossing 2021 FAQ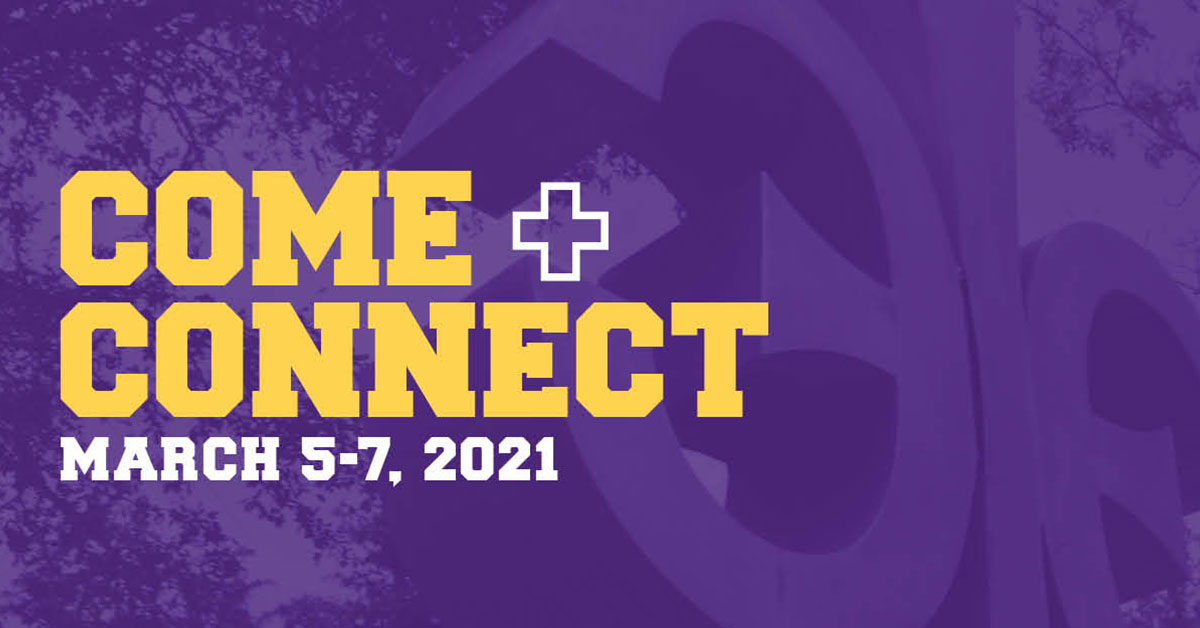 Concordia University Texas is hosting Concordia Crossing on March 5-7, and there's still time to register for the event!
Here are some of the most frequently asked questions about Concordia Crossing.
What is Concordia Crossing?
It's the University's annual community celebration of all things CTX.
What is HyFlex?
Many of the events will be HyFlex, which means that you can attend in person or virtually.
For example, the chapel services will be livestreamed, allowing you to worship with the CTX community on campus or online.
Who can come?
The entire community is invited to Concordia Crossing. The weekend will host students, parents, families, faculty and staff, alumni and community members.
I don't attend Concordia, but I'm interested in learning more about the University. Can I come?
Yes! We also encourage you to bring your family with you. During the weekend of festivities, you can get a firsthand look at what it's like to be a Concordia Tornado.
Can I bring my children?
Of course! We have special activities on Saturday that are just for kids, including the CTX Softball & Tailgate and a drive-in movie.
Can the sister of my cousin's dog's groomer come?
You betcha! Everyone is invited.
What about my dog? Can I bring him?
Dogs are welcome on campus as long as they remain on a leash, stay outside and don't enter the Concordia Preserve.
Please note that a majority of the events take place inside.
You can also take your dog for a walk on Tornado Trail, a public 1.5-mile trail on Concordia's campus.
What does the Concordia Preserve tour entail?
The Concordia Preserve tour is about an hour-long walk around a natural environment. You will learn all about the landscape, the wildlife that inhabits it and how CTX is stewarding the land.
Please be aware that the tour includes unpaved and unlevel paths. Additionally, the path features different elevations.
We recommend that you wear comfortable walking shoes and bring a bottle of water with you.
Do I need to bring food?
On Saturday, March 6, we will have food and drinks available for everyone at the Tailgate in Luther Park.
For all other days, the campus dining hall will be open for you to purchase buffet meals. The Dining Hall is open during the following times:
Monday-Friday: 7-10 a.m., 11 a.m.-1:30 p.m., 4:30-6 p.m.

Saturday and Sunday 11 a.m.-2 p.m., 3-6 p.m.
Please note that the Dining Hall may be closed between 11 a.m. and 2 p.m. on Saturday, March 6, due to catering food for the Tailgate at noon.
Additionally, the shopping center directly across 620 from Concordia's campus has a variety of restaurants, and many other dining options are available within a three-mile radius of campus.
Is there a fee for the event?
All Concordia Crossing events are completely free. We ask that you register for the Concordia Crossing events you will attend.
Where do I go first when I arrive on campus?
When you first arrive, please check in at the Welcome Center (Building A). The building has a bell in front of it.
Is the campus handicap accessible?
Yes. Apart from the Concordia Preserve, Concordia's entire campus is handicap accessible.