2019 Concordia Crossing Guide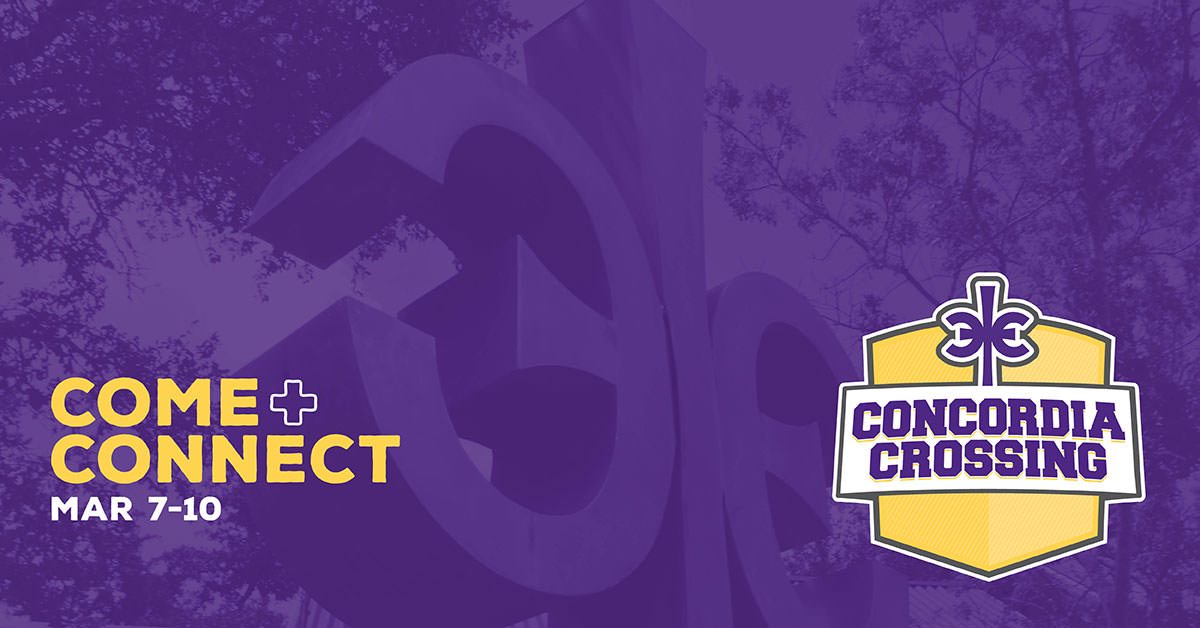 Get excited Tornados because Concordia Crossing is this week! And we've got all the information you need to enjoy the week packed full of activities.
What is Concordia Crossing?
Concordia Crossing is the university's annual community celebration with events for alumni, clergy, families, friends, and current and prospective students.
When is it?
The official dates of Concordia Crossing are March 7-10. But the fun kicks off on Wednesday night, March 6, with the alumni-current student intramural games.
Celebrating CAN-DO Missions
During this week of festivities, we will be celebrating 25 years of Can-Do (Christ Among Nations-Disciple Outreach) Missions.
CAN-DO Missions hosts short-term mission trips to places around the country and the world, with the goal of living out Christ's great commission in Matthew 28:19-20 NIV:
"Therefore go and make disciples of all nations, baptizing them in the name of the Father and of the Son and of the Holy Spirit, and teaching them to obey everything I have commanded you. And surely I am with you always, to the very end of the age."
Join them on Saturday in C-125 to see pictures from all of their trips.
Who can come?
Everyone is welcome to join the celebration from prospective students and their families to alumni.
There are activities relevant to everyone, including special activities for kids on Saturday, a dinner for the 2019 graduating class, an alumni honor dinner, trivia night for current students and alumni, and much more.
You may bring your leashed dog to campus, but not inside any building or in the preserve.
What about meals?
There will be special meals available throughout the event. On Friday, dinner will be provided for all '69, '94, and '09 alumni.
On Saturday, breakfast will be provided for church workers and their spouses. Lunch will be provided for everyone, although current CTX students should use their meal plan. If you attend Celebrate Concordia Saturday night, dinner will be provided.
All other meals throughout the celebration are available to purchase in the dining hall. You can also choose from a large collection of restaurants within the area.
How much does it cost?
All the Concordia Crossing events are free; we just ask that you register ahead of time.
How do I participate?
To join in, simply register for Concordia Crossing.
We are excited to celebrate this wonderful university with you and all who help make it so great!