Concordia Homecoming & Family Weekend 2020 Recap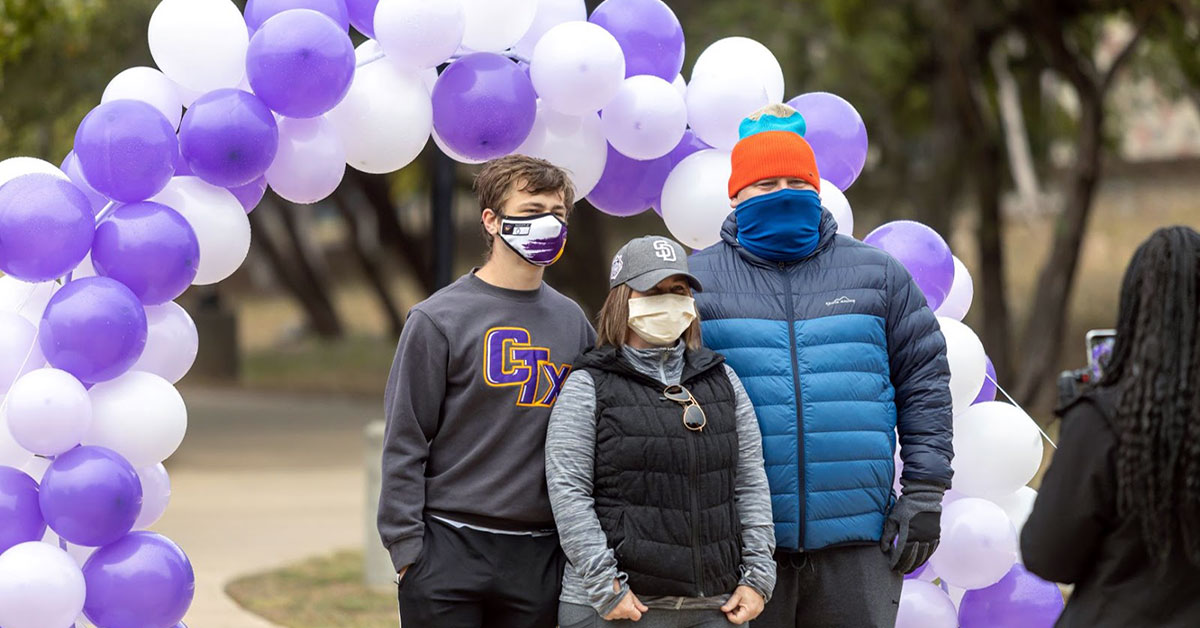 On October 23 - 25, Concordia University Texas hosted Homecoming and Family Weekend. Because of COVID-19, the University offered in-person activities with virtual components. The events were full of laughter and community.
Couldn't make it? Don't worry. Here's a recap!
Campus Worship
Concordia University Texas was established as a Christ-centered university, so it is fitting that the weekend's activities began with campus worship.
Rev. Bryan Wolfmueller, from St. Paul Lutheran Church in Austin, delivered a message about the Catechisms.
CTX Trivial Pursuit
On Friday evening, students and alumni gathered at Tornado Field and online to battle for gift cards to Pluckers. Led by a Pluckers trivia host, participants answered questions all about CTX. The Chute family claimed the victory!
Walk & Woosh
Walk & Woosh was a 2.6-mile walk that raised funds for the CTX Emergency Fund, which supports students in need due to COVID-19, and the Service-Learning partnership with Water to Thrive, which raises money for constructing a water well abroad.
The Concordia community raised $3,159, which enabled the University to complete funding for its 14th well. Concordia University Texas thanks all who participated and donated.
Strike a Spooky Pose
The residential parking lot transformed into a world of whimsical outfits and cleverly decorated trunks for Trunk or Treat. Kids and adults alike showed off their costumes while posing in front of the decked-out booths. At the end of their journey through the themes, kids received a bag full of candy.
The Student Nursing Association (SNA) and Concordia Marketing won first and second place, respectively, for their creative Trunk or Treat booths. The SNA team designed a Candy Land theme, complete with gingerbread men and lollipops. Marketing chose a Harry Potter theme and incorporated potions.
Connecting Six Decades of Alumni

Sean Richards (BA, '14, MBA, '18) and Rachel Thoms (BA, '13) hosted the Virtual Alumni Mixer. The event connected CTX alumni across six decades of graduation years and five states.
Breaking out into smaller groups, one of the groups of alumni kept chatting for nearly an hour after the event ended.
Movie Under the Stars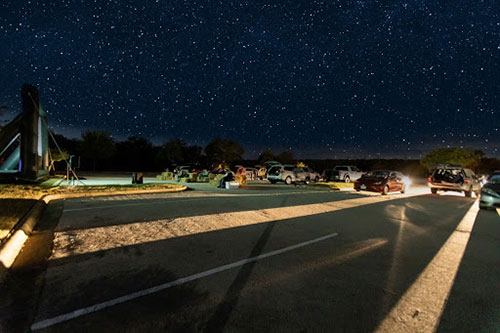 Saturday evening provided a perfect setting for the Drive-In Movie. A blanket of glistening stars stretched above the movie-goers, who watched "The Night at the Museum."
Many used their cars for theater seating, while others used hay bales, chairs and blankets. Hot chocolate and apple cider were the perfect complements to the crisp fall evening.
Concordia Sunday
Beginning the weekend of festivities worshipping God, the weekend concluded with Concordia Sunday. The University livestreamed the service at Messiah Lutheran Church in Plano, Texas.
Hosting the first large-scale event since COVID-19 began, Concordia University Texas thanks everyone who participated and helped make the weekend a success. We extend special thanks to Lauren Moore, Concordia's event coordinator, and her team, including student worker Lauren Menard.