Academics-Nursing
,
Academics-Health
Concordia's Nursing Program Nationally Ranked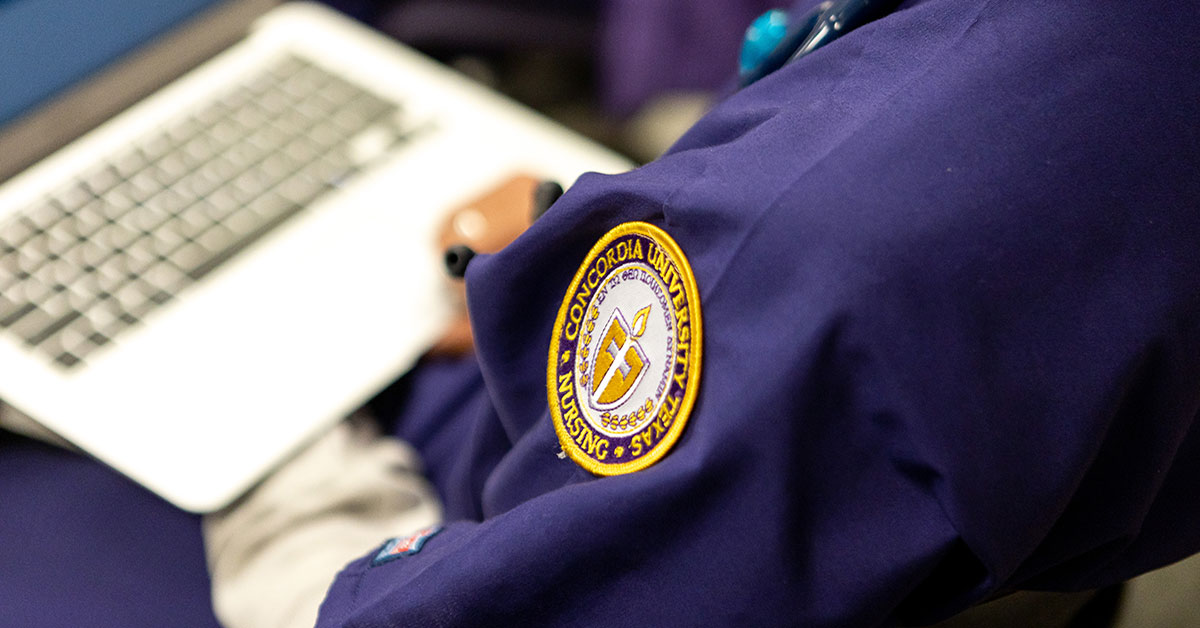 As the Nursing program at Concordia University Texas continues to grow, our students in purple scrubs continue to excel. The Concordia Nursing program is highly ranked and well-respected, earning local, statewide and national recognition.
Concordia's Flexible Program
There are two paths through which you can earn a Bachelor of Science in Nursing (BSN) at Concordia. The University offers a traditional, four-year BSN track, where students begin as a Pre-Nursing major and enter the Nursing program their junior year. BSN students benefit from Concordia's on-campus simulation labs and gain experience through clinical rotations around Greater Austin.
Concordia also offers the Accelerated BSN track, which is designed for students who have previous college experience in any field, including those with an associate or bachelor's degree. The 16-month program combines rigorous online coursework with valuable simulation labs and clinical rotations.
Exemplary NCLEX-RN Results
Concordia's Nursing programs prepare students to become highly qualified nurses who are prepared to serve patients well in a variety of clinical settings.
To become a registered nurse (RN), students must pass the National Council Licensure Exam (NCLEX-RN). Concordia's Nursing students have consistently earned high first-time pass rates on NCLEX-RN. In 2019, Concordia's College of Nursing achieved a first-time NCLEX-RN pass rate of 100 percent.
Leading Texas Nursing Program
RegisteredNursing.org ranks Concordia's BSN as the sixth-best program in the state of Texas for 2020.
The University ranks above large institutions, including the University of Texas at Austin, Texas State University, University of the Incarnate Word, Baylor University, Texas Christian University, Texas Tech University, the University of Texas Health Science Center at Houston, UT Health San Antonio and others.
Top 5 Nursing Programs in the Country
RNCareers.org ranks nursing programs based on the institution's first-time NCLEX-RN passing rates, the number of students taking the test, the program's nursing accreditation and more.
For 2019, RNCareers.org ranked the BSN at Concordia University Texas as the fifth-best program in the country!