Concordia Offers Every Student A Streamlined Admission Process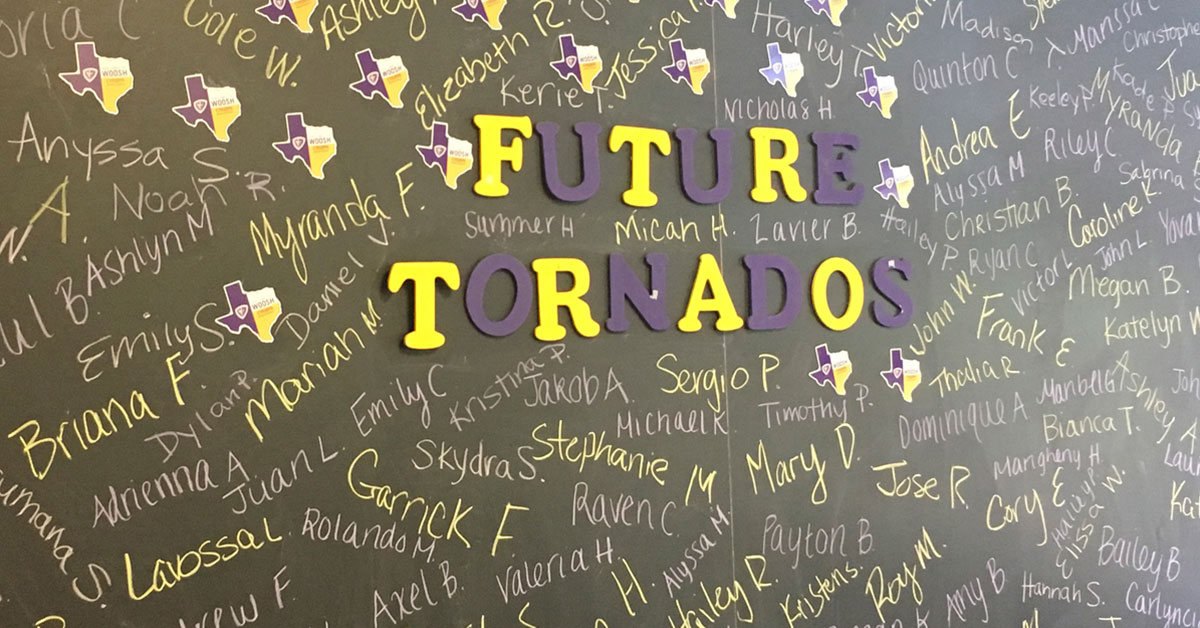 Applying to colleges can be overwhelming, and it can feel as if you get lost in the sea of applications. At Concordia University Texas, you're more than just a number. Our students receive personalized attention and support throughout their life-changing adventure at CTX, beginning with our streamlined admission process.
One of our CTX admissions counselors will guide you and your family throughout the entire process of becoming a Concordia University Texas Tornado.
Work With One Person
The admission process at Concordia is unique because you work with the same admissions counselor up until your first day of classes.
Your CTX counselor will get to know you and your plans for higher education. They will walk you and your family through every phase of the application and enrollment process up to your first day of classes.
Instead of being bounced around from department to department, your CTX admissions counselor is your go-to resource for any questions you have.
Plus, nearly half of our CTX admissions counselors are alumni of the University. They can provide you with a first-hand account of what it's like to be a student at Concordia.
Streamlined Application
Concordia has simplified the application process into clear steps for every type of student, from first-time freshmen to graduate students.
First-Time Freshman (less than 12 college-level credits)
Complete

online application

Submit transcript(s) for every high school and college attended

Send Test Scores
ACT and SAT

Test scores optional through Fall 2021
Transfer Student (college-level credits)
Complete

online application

Submit transcript(s) for every college attended
Adult Degree Program Student (for busy adults with families and/or working full time)
Complete

online application

Submit transcript(s)
a. For every high school attended if you have fewer than 12 college-level credits
b. For every college attended if you have 12 or more college-level credits
Graduate Student
Complete

online application

Submit transcript(s) showing conferred degrees
Flexibility
In response to the COVID-19 pandemic, Concordia Admissions provide multiple ways for you to learn more about CTX:
Virtual meeting with CTX admissions counselor

In-person private tour

Virtual tour