Concordia Opens Dorms to First Responders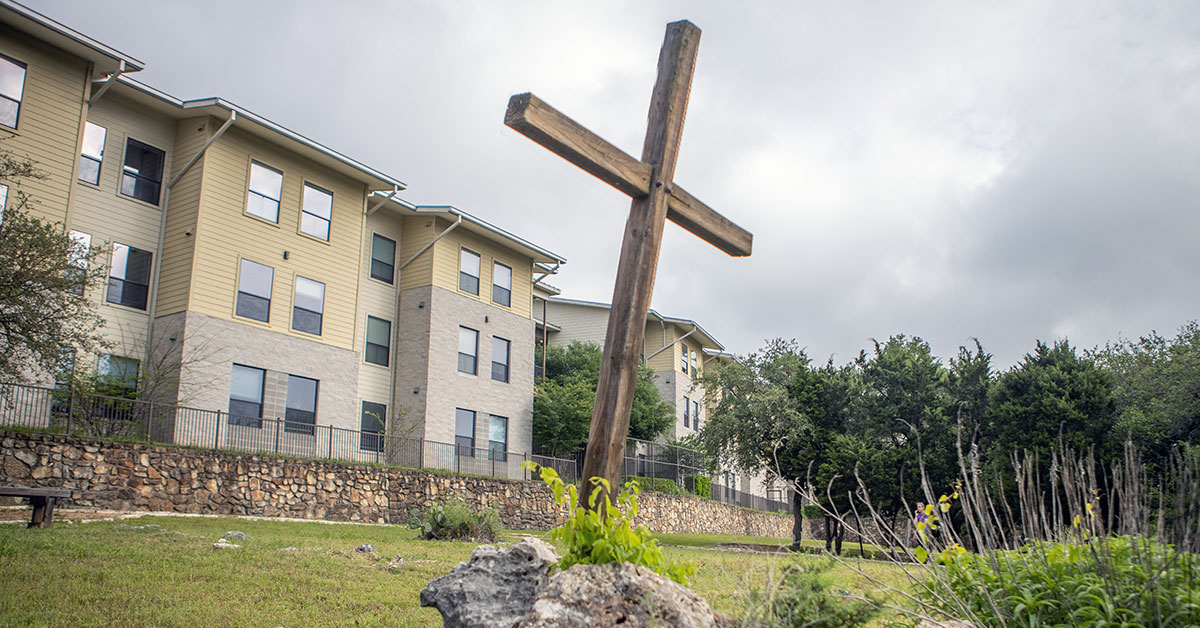 [Written by CTX Partnerships]
Concordia University Texas will open its residence halls next week to first responders and other frontline healthcare workers for a free place to rest when not working. As a Christ-centered university that cares for people — inside and outside of the CTX community — Concordia is committed to supporting those on the frontline, battling the Coronavirus pandemic.
Register for a Free Room
Concordia closed its residence halls on March 29. The empty rooms, which back up to part of the University's 250-acre nature preserve, offer a place where first responders and other healthcare workers can rest in safety while protecting their families.
"The University feels privileged to support our local first responders as they work selflessly for our community," Kristin Coulter, VP of CTX partnerships, said.
Concordia's rooms will be available beginning Monday, April 27. Uniformed first responders and frontline healthcare workers in the Austin area are welcome to register for a room. The University has more than 120 single-occupancy rooms available.
Fully Equipped Rooms
Each room includes a bed, dresser, closet, desk and chair, mini-fridge, microwave, private bathroom, toilet paper, trash bags and hand soap. The residence halls also feature free WiFi, which enables guests to FaceTime and/or video chat with their loved ones.
Convenient Location
Concordia is conveniently located on 620, next to a variety of restaurants and near a grocery store. Additionally, there are sidewalks across the serene campus, and a nature trail, Tornado Trail, sits across the road from the residence halls. Guests can enjoy a stroll outside while practicing social distancing.
We pray that our humble room offerings can be a place of peaceful rest and comfort during these times of uncertainty. Concordia University Texas thanks first responders and healthcare workers for their service and dedication to our families, friends and neighbors.