MPH
Concordia Recognizing National Public Health Week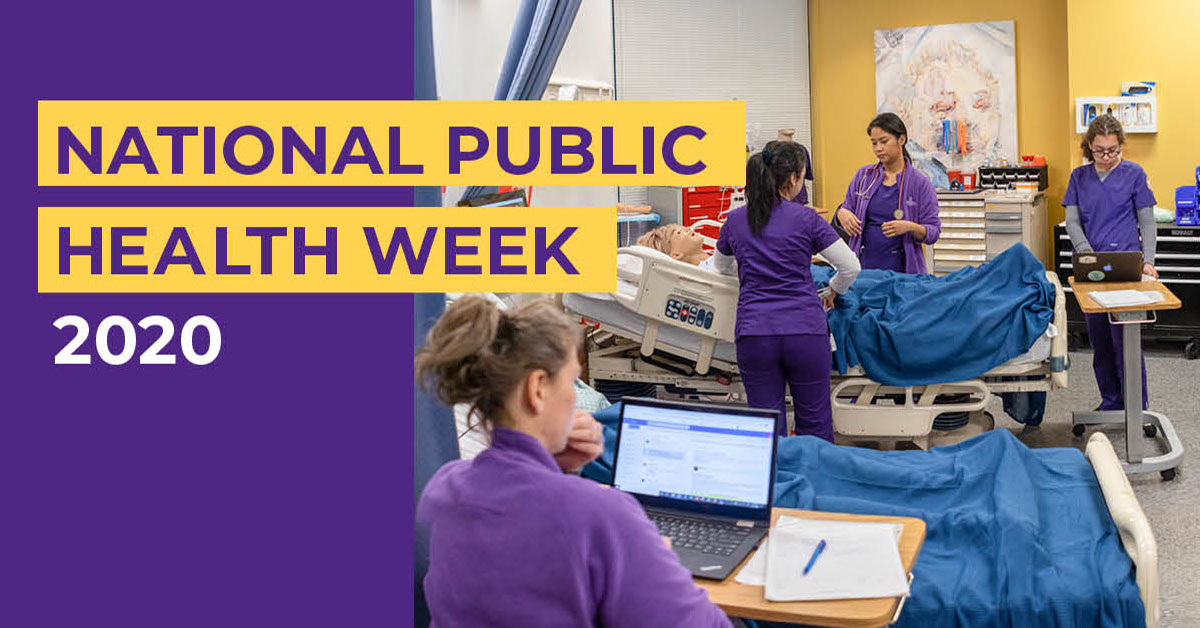 Throughout the week, Concordia University Texas is recognizing National Public Health Week (NPHW). Hosted by the American Public Health Association during the first full week in April, NPHW unites communities across the country to recognize the importance of the public health sector and to address issues that impact the nation's health.
"Being physically apart doesn't mean we have to be socially apart all the time," Dr. Glendene Lemard-Marlow, director of the Public Health program, explained. "We can connect in a variety of ways, and as a campus and community, our sense of connection matters now more than ever."
Concordia is connecting the University community with others through public health issues that are relevant to everyone.
NPHW focuses on one topic each day of the week. You will learn more about the topic, how it impacts communities and ways to take action.
Monday, April 6 — Mental Health (advocate for and promote emotional well-being)

Tuesday, April 7 — Maternal & Child Health (ensure health of mothers and babies)

Wednesday, April 8 — Violence Prevention (reduce personal and community violence)

Thursday, April 9 — Environmental Health (help protect and maintain a healthy planet)

Friday, April 10 — Education (advocate for quality education and schools)

Saturday, April 11 — Healthy Housing (ensure access to affordable and safe housing)
Sunday, April 12 — Economics (advocate for economic empowerment as key to a healthy life)
The overarching theme across all of these topics is the crucial role public health professionals serve, working to improve population health through advocacy, policy, education and more.
Concordia's Public Health Programs
Are you interested in improving the health of populations locally, nationally or globally? Concordia's undergraduate and graduate public health programs prepare students for meaningful work in the field.
Through the Concordia University Texas Bachelor of Arts in Global Public Health, students learn the art and science of preventing disease across various populations and promoting a healthy society through public policy and other methods.
Concordia's small class sizes enable you to ask questions and discuss relevant topics with your professors and classmates. Choosing from one of six concentrations, you can align the degree with your specific career aspirations.
The Concordia University Texas Master of Public Health (MPH) trains students to think globally and act locally. The knowledge and skills you gain with this online degree will prepare you to improve the health of communities across the world through community action, advocacy and hands-on work.
Additionally, Concordia's MPH grants you access to new advancement and leadership opportunities in the field of public health.
Discover more about the new Concordia University Texas MPH program. *program no longer active