Concordia University Texas DECA Week: Suit Up CTX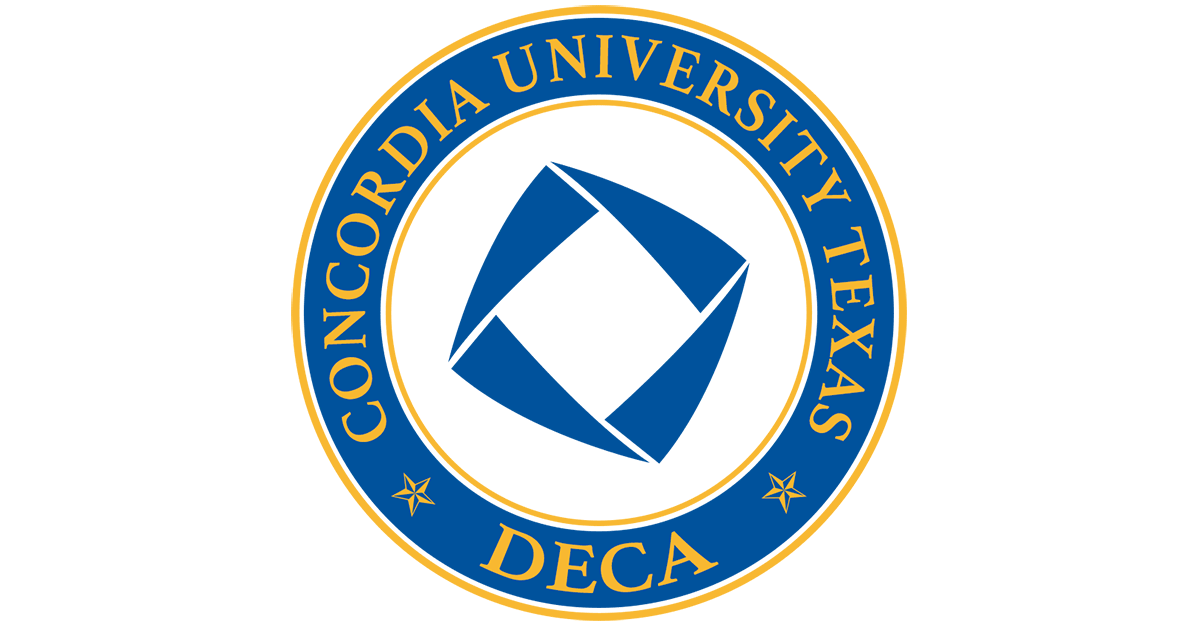 Concordia University Texas DECA, a chapter of Collegiate DECA, is a student organization that offers students of all majors life-changing opportunities. CTX DECA members prepare as emerging leaders, build relationships and make lifelong memories.
Join Concordia University Texas in celebrating CTX DECA Week! This is the perfect opportunity for you to #SuitUpCTX and join CTX DECA.
CTX DECA Week
November is DECA month internationally, and Concordia is celebrating with CTX DECA Week on Monday, November 16, through Monday, November 23.
The week will feature information about CTX DECA, a raffle and a gala.
Where can I learn more about CTX DECA?
Follow @ctxdeca on Instagram and Twitter to learn more about spring competition and the events in which you can compete.
CTX DECA events are also on Concordia Hub, the Student Activities' portal that shows what's happening on campus.
If you have any questions about CTX DECA throughout the week, please email presidentctxdeca@gmail.com.
How can I enter the raffle?
All students who become new members of CTX DECA by Friday, November 20, will automatically be entered for the raffle, and two winners will be announced on Friday, November 20.
Who can join CTX DECA?
Students of all majors are invited to join CTX DECA.
When and where is the CTX DECA gala?
CTX DECA will announce details about the gala on Instagram, Twitter and Concordia Hub.
You will get to meet other DECA members and the faculty involved.
About CTX DECA
CTX DECA is a chapter of the national DECA organization, which prepares emerging leaders and entrepreneurs for careers in marketing, finance, hospitality and management through competitions, professional development and engaging events.
Grace Nemec is CTX DECA's 2020-2021 president. She is a senior and a double major in Communication and Multidisciplinary Studies. She also serves as a junior admissions counselor at CTX.
CTX DECA Making an Impact
Established in 2017, CTX DECA has achieved major growth. The chapter more than tripled its membership between the first and second years. Additionally, over its three years, 23 CTX students advanced from state to international competitions, and the chapter has claimed nearly 100 awards.
CTX DECA has made a big impact on Texas. Its founder, Shawn Matthijetz ('21, Political Science and International Business major), served as the state president for Texas Collegiate DECA in 2019-2020, and Caleb Iversen ('21, Criminal Justice major), former president of CTX DECA, was elected as one of the five state vice presidents for the 2020-2021 State Officer Team.
#SuitUpCTX and join us in celebrating CTX DECA!