Concordia University Texas Partners with GEAR UP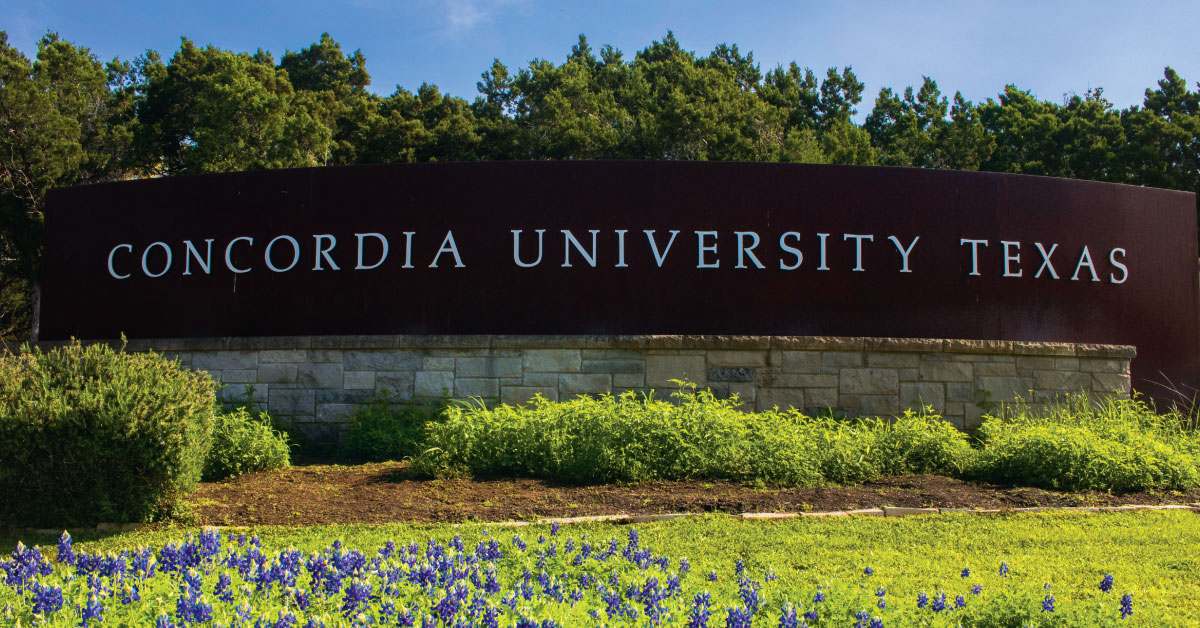 Written by: Naomi Brittain
Concordia University Texas has partnered with Austin Independent School District's (AISD) GEAR UP program. CTX and AISD are working together to provide students with the support and resources they need to prepare for post-secondary education (higher education).
What Is GEAR UP?
GEAR UP, which stands for Gaining Early Awareness and Readiness for Undergraduate Programs, is a federal grant program funded by the U.S. Department of Education. The purpose of the program is to increase the number of low-income students who are prepared to enter and succeed in higher education, whether it be a community college, a university or a trade school.
The objectives of the program include:
Increasing academic performance and preparing students for higher education
Increasing rate of high school graduation and participation in higher education
Increasing educational expectations for participating students and equipping students and families with knowledge about higher education options
Meet the Class of 2024
For participating entities, such as CTX and AISD, GEAR UP provides six-year grants to offer these services at high-poverty middle and high schools. AISD's program is supporting a group of the class of 2024 and will follow them to graduation. This group of eighth-graders represents 11 middle schools in the district. Next year, the students will be freshmen at seven participating high schools in the district, including:
Crockett High School
Travis High School
Lanier High School
Lyndon B. Johnson High School
Eastside Memorial High School
Akins High School
Reagan High School
How Is CTX Involved?
CTX has partnered with AISD to provide various services, events and more for in-kind matching. We have the opportunity to encourage these students as they work toward graduation and aspire to higher education.
CTX is committed to delivering valuable experiences. Every activity and event we host is intentionally aligned with the objectives of the program.
"Our GEAR UP AISD partnership with Concordia has been a game-changer for our programming," Elizabeth Severance, coordinator of GEAR UP Austin, explained. "Concordia has sent volunteers to student events, which has helped GEAR UP students see themselves as college students. They have hosted our students for college tours and scavenger hunts. Additionally, Concordia has hosted professional learning opportunities for our campuses on their beautiful campus, which has helped our staff become better educators and allowed them the opportunity to learn about this unique postsecondary institution in our AISD students' backyard!"