CTX 101: Guide to Academic Honors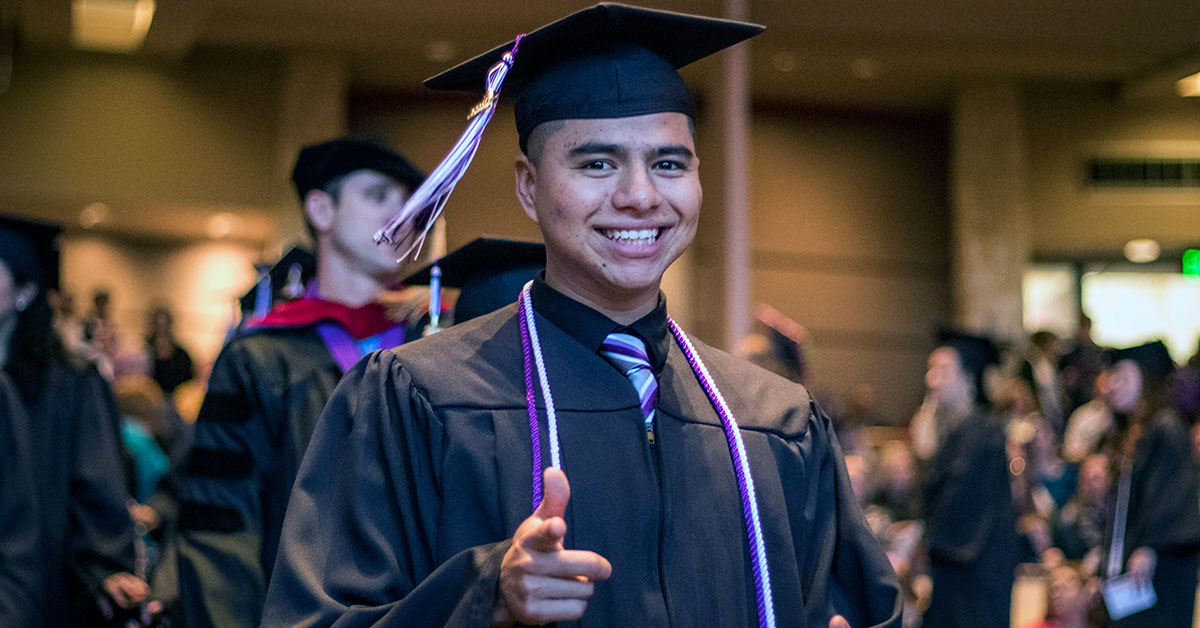 Concordia University Texas awards academic honors (or Latin honors) to graduating undergraduate students for high academic achievement.
Do you know what each level means? Here's a simple guide to the Latin honors Concordia celebrates.
What Does "Cum Laude" Mean?
"Cum Laude" is a Latin phrase that translates to "with praise." In higher education, the phrase indicates that a student is graduating "with honor" or "with distinction" because of academic merit.
Concordia University Texas recognizes three levels of Latin honors for undergraduate students: cum laude, magna cum laude and summa cum laude.
Cum Laude
As stated before, cum laude means "with distinction." CTX students who graduate with a GPA of 3.500 to 3.749 receive the honor of cum laude.
Magna Cum Laude
CTX graduates with a GPA of 3.750 to 3.889 earn the magna cum laude honor. Translated from Latin, magna cum laude means "with great honor."
Summa Cum Laude
Summa cum laude is the highest academic distinction a student can earn, and it's awarded to graduates with a GPA of 3.9000 or higher. The phrase translated from Latin means "with highest distinction."
The Concordia Difference
Concordia is committed to helping every student excel and prepare for their vocation. Our small class sizes and accessible professors allow students to get the most out of every class.
The Student Success Center at CTX offers every student resources to help them excel in their studies. In addition to free tutoring (peer or Tutor.com), the Success Center offers accommodations to students with learning disabilities and tips for improving your study skills.
CTX also offers skill-specific support through the Math Center, Speaking Center and Writing Center. From basic equations to the most complex theories, the Math Center can help you with any mathematical questions you have. The Speaking Center offers coaching for all forms of verbal communication, including presentations and interviews. The Writing Center is your go-to resource for help with anything related to papers, including ideas, format, style, content and academic citations.