CTX 101: Guide to CTX Honor Societies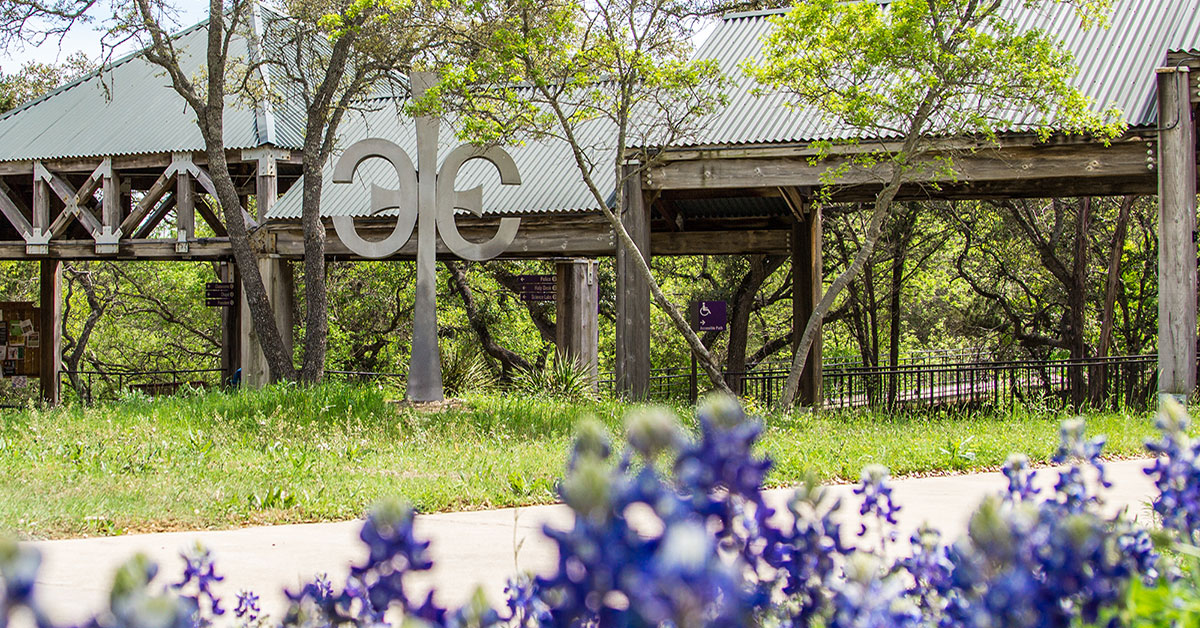 The life-changing education students receive at Concordia University Texas help them excel in their academics and prepare for life after graduation. One way we recognize our students' academic achievements is through honor societies.
What Is an Honor Society?
An honor society is an organization that exists to recognize and award students who display excellence. Typically, membership depends upon a student's classification (i.e., freshman, sophomore, junior, senior or graduate) and their GPA.
Why Should I Join an Honor Society?
There are several reasons you should consider joining an honor society. Here are three of the most important reasons.
Bolster Your Resume
In addition to reflecting your strong GPA, which indicates a commitment to academics, an honor society listed on your resume also shows potential employers that you were involved in an extracurricular activity.
Graduation Regalia
Have you ever seen graduates wearing cords or stoles with their graduation gowns? Each honor society has a unique combination of colors for their cords and stoles.
If you become a member of an honor society, you will likely get to wear a cord or stole during Commencement, displaying your academic achievement.
Network, Network, Network
Networking is a necessity when searching for an internship or job. Honor societies offer you the opportunity to network with others, whether it's your peers or students from other universities.
Membership Benefits
Honor societies offer their members exclusive benefits.
Many honor societies, such as Alpha Chi, award scholarships to members. They also hold conferences, where you can hear from and meet keynote speakers. Some honor societies, such as Sigma Beta Delta, connect members with internship and job opportunities.
CTX Honor Societies
Concordia University Texas has chapters for seven honor societies.

Honor Society

Student Classification

Field of Study

Requirements

Graduation Regalia

Alpha Chi

Juniors
Seniors

Any

Top 10% of class
GPA ≥ 3.50

White stole

Pi Lambda Theta

Juniors
Seniors
Graduate
Certificate/Diploma students

Education

GPA ≥ 3.50

Gold cords

Sigma Beta Delta

Juniors
Seniors
Graduate

Business Management & Administration

Top 20% of class
Invited to membership by faculty officers

Green and gold cords

Psi Chi

Sophomore (second semester)
Junior
Senior

Psychology

Top 35% of class
Completed 9 semester credit hours of Psychology courses
GPA ≥ 3.0 overall
GPA ≥ 3.0 in Psychology courses

Platinum and dark blue cords or platinum sash

Sigma Tau Delta

Sophomore (second semester)
Junior
Senior

All majors as undergraduates
English as graduates

Top 35% of class
Completed 2 or more English courses beyond Freshman English requirements
GPA ≥ 3.0 in English

Red and black cords or stole

Chi Alpha Sigma

Junior
Senior

Must be student-athlete

GPA ≥ 3.40
Endorsed by head coach
In good standing with CTX community

Yellow and black cords

Lambda Pi Eta

Juniors
Seniors

Communication

Completed 12 semester credit hours in Communication
GPA ≥ 3.0 overall
GPA ≥ 3.25 in Communication courses

Red and white cords