CTX Alumna Brings Books to Life for Children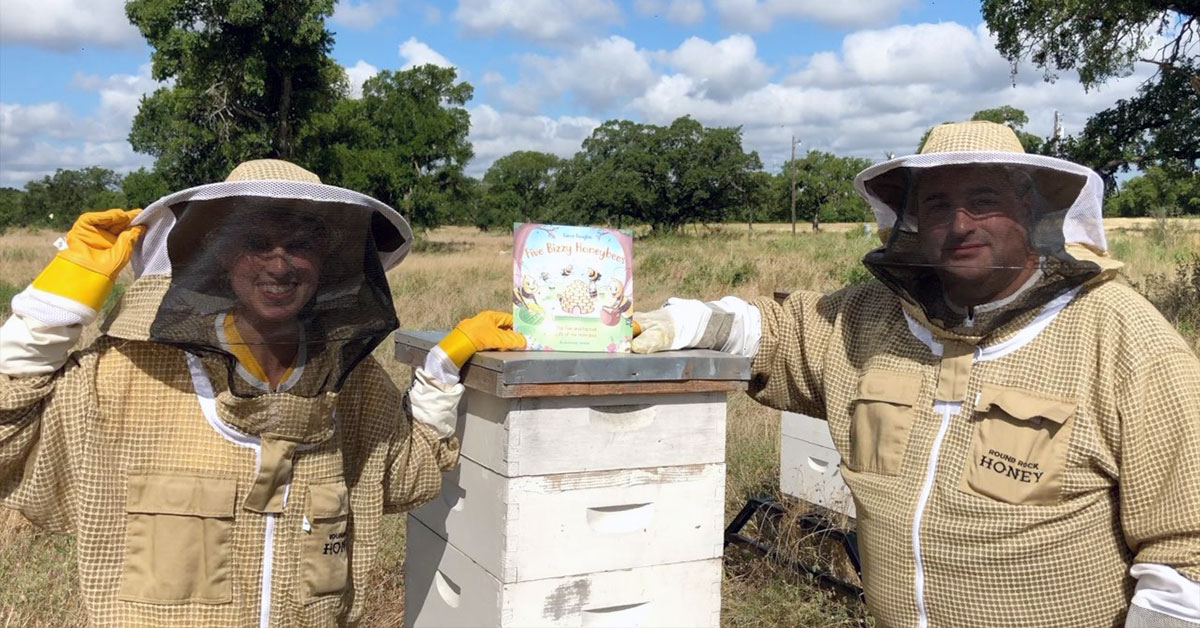 Kassi Kincaid graduated summa cum laude with a Bachelor of Business Administration in Management from Concordia University Texas in 2016. She is the administrator for Cornerstone Connection, a Christian preschool, and leader of Book Days, which is a program that brings books to life to instill a love of reading in children.
Administrator of the Year
Cornerstone Connection is a non-denominational Christian preschool for children ages 12 months to five years. Their Christ-centered program includes the ABeka curriculum, the Sensory Lab for hands-on learning, Bible stories, prayer and teaching children to make the right choices.
Concordia prepared Kincaid well for the many responsibilities she holds as the administrator. She maintains the database, manages the invoices, responds to emails from parents, hosts prospective tours, coordinates communication between the teachers and administrators, manages all of the school's social media platforms and more.
Her sister, Lexa Jack, is the program director and lead teacher at Cornerstone Connection. She nominated Kincaid for the Texas Association for the Education of Young Children (TXAEYC) Administrator of the Year Award and gathered letters of reference, including one from CTX President Don Christian. Kincaid received the award in 2019 for her exemplary work.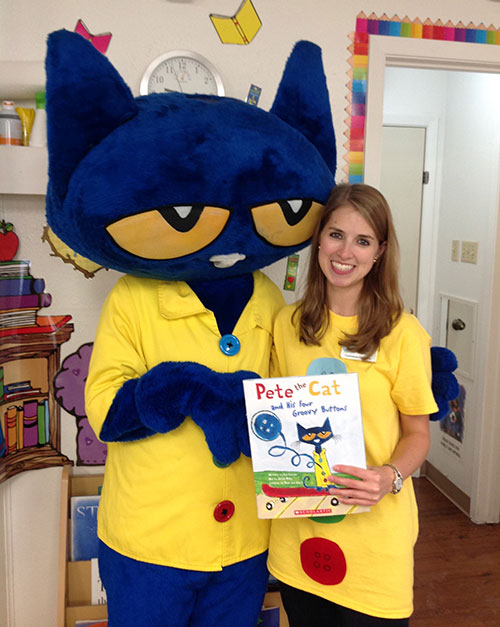 Book Days: Bringing Books to Life
Operating under the nonprofit Sensory Smart Solutions, of which Cornerstone Connection is an entity, Book Days initially began as a recurring event on Fridays at the school; a staff member would read a story to the kids.
As the administrator, Kincaid became involved in the event with her best friend, Ambria Bedgood, a teacher at Cornerstone Connection and partner in Book Days. Kincaid read the books while Bedgood, who serves as the official mascot of Book Days, acted out scenes from the book.
The mission of Book Days is to bring books to life to encourage a love of reading in kids. "Studies have shown that the brain grows extensively from birth through the age of five," Kincaid said, "and if parents read to their children during this period, their trajectory for learning improves. Being read to impacts children's future academic success."
In September 2018, Kincaid decided to expand Book Days and began streaming the productions on Facebook Live. It became a huge hit. Kincaid refers to it as the unofficial launch of Book Days 2.0.
Engaging with the Community through Sponsorships
In March 2019, the Texas Administrators of Continuing Education (TACE) published an article about Book Days in their academic peer-reviewed journal. Soon after, Book Days received its first sponsor and has secured a sponsor every month through March 2020.
The sponsors enable Book Days to produce great content that engages children. Past sponsors include Round Rock Donuts, Kerbey Lane Cafe, Tiff's Treats, the Round Rock Express, Dragon's Speed Shop, Cameron Park Zoo, Wag-A-Bag and more.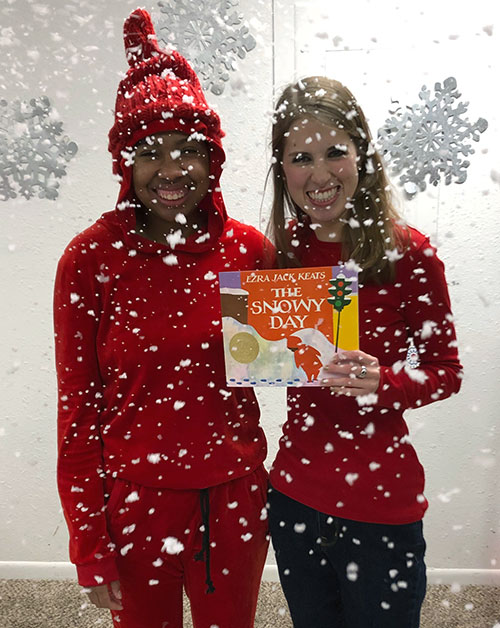 Going Virtual
A recent sponsorship shows the perfection of God's timing.
Kincaid applied for a donation from Whole Foods Market over Christmas break in 2019. She initially received a rejection email, but two months later, she received the exciting news that the supermarket chain agreed to sponsor Book Days and give ten times the amount for which she applied.
They received the sponsorship in March, days before Cornerstone Connection had to close because of the COVID-19 pandemic. "The program had to pivot into a virtual show," Kincaid explained, "so with the money from Whole Foods, we were able to upgrade the equipment and take the show on the road. It was a huge blessing, and it's all about God's timing. This was an awesome provision from Him."
Book Days successfully launched its YouTube channel, which attracts viewers from all over the world. Forty percent of viewers are in the United States of America, while 34 percent of viewers are in Europe. Recently, London, England, surpassed Austin, Texas, as the city with the most viewers.
The Hometown Series is the newest addition to Book Days. In these episodes, the team visits sponsors in the community to read books related to their work and learn more about each entity. Recently, Book Days visited the Round Rock Honey Company, owned by Konrad and Elizabeth Bouffard. Konrad read "Five Bizzy Honeybees" by Lance Douglas and then gave a tour of the beehives.
The Future of Book Days
Kincaid plans to continue producing and posting episodes for Book Days on YouTube. She will continue visiting organizations in Greater Austin and beyond.
While the COVID-19 pandemic prevents her from holding Book Days at Cornerstone Connection, Kincaid hopes that she will be able to once again host Book Days at the school. "I love the collaboration and impact Book Days is making internationally," she said, "but I also love presenting books to our kids at the school and making their lives richer."