CTX Alumna Puts Global Public Health Degree Into Action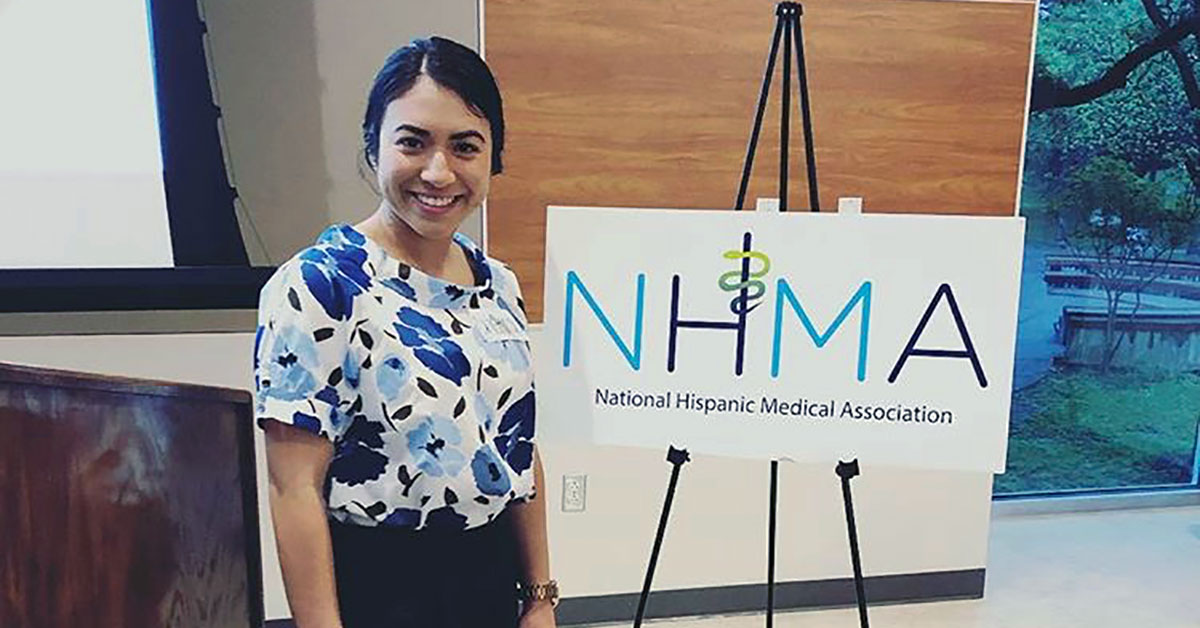 Cristina Garduno graduated from Concordia University Texas with a Bachelor of Arts in Global Public Health in December 2019. Her degree from CTX helped prepare her for life-changing work as a parent liaison for a local elementary school.
Choosing Concordia
Growing up in Pflugerville, Texas, Garduno wanted to continue playing soccer in college, and she heard about Concordia's soccer program. She chose to attend Concordia because she loved being surrounded by nature and the small class sizes.
The Concordia campus is located on 400+ acres in Northwest Austin, 250 of which are part of a protected nature preserve. Because of Concordia's small class sizes, with an average of 15 students per class, students can talk directly with their professors and participate in exciting class discussions.
"I could connect and be more sociable in a place where I felt comfortable," she said. "My favorite thing about Concordia was being surrounded by nature, walking around the campus and seeing the trees and green all around."
Global Public Health Program
Although initially planning to major in Nursing, Garduno earned a degree in Global Public Health. The Global Public Health program at Concordia University Texas trains students to understand the art and science of preventing disease and promoting population health.
"I majored in Global Public Health because I wanted to focus on becoming an advocate for people, teaching them the importance of preventing illness and pursuing education," Garduno explained. "My favorite thing about the program is its focus on global public health as a social service for everyone."
As a commuter student all four years, the program's flexible delivery, offering on-campus and online classes, enabled Garduno to work about 30 hours per week and help take care of her siblings.
The advice Garduno offers CTX students is relevant for all types of students. "Find a way to be involved and connect to CTX," she said. "Don't make excuses; just show up." She suggested that a way students can get involved is to join a club or organization at Concordia.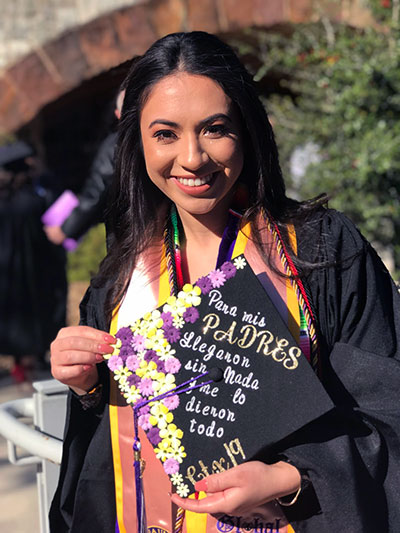 Life-Changing Work
Upon graduating, Garduno became a parent liaison at Pecan Springs Elementary School in the Austin Independent School District. As a parent liaison, Garduno focuses on educating the students' parents about the importance of being present in their child's education. "My focus is on attendance and parent engagement," she said. "I also work with the community to plan events and provide resources to families."
Pecan Springs is a Title I school, which means that many families make low income and need support through resources such as food, clothing, assistance paying rent and parent education.
Concordia prepared Garduno for this life-changing work. "My degree helped me understand the needs of the vulnerable population and how challenging it can be to work with lower-income families," she stated.
Moving forward, Garduno plans to earn her teaching certification. "I have always had a passion for working with children," she said. "I was raised by a lower-income family and saw our struggles and other families struggle. I want to motivate students that education is a way out of poverty. I want to be a role model for students to show them that change is possible."
We congratulate Cristina Garduno on her life-changing work!
Learn more about the Global Public Health program at Concordia University Texas. *program no longer active