CTX Alumna Shares Career Advice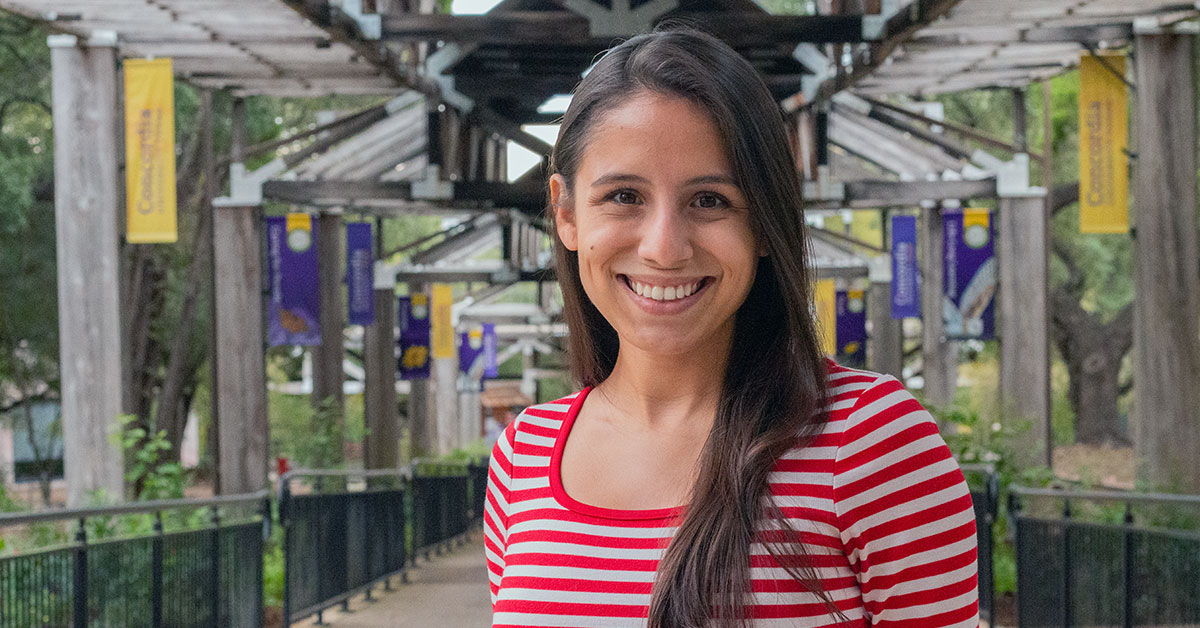 Concordia University Texas launched the Job Search Boot Camp, which is hosted by the career center, Vocation & Professional Development (VPD). CTX alumni, faculty and staff and shared their tips for conducting a successful job search.
One CTX alumna shared her tips via email, and her advice is helpful for all CTX students.
Meet Espi Camacho
Espi Camacho graduated from CTX in 2014 with a multidisciplinary Bachelor of Arts in History and Religion. She jokes that she studied war for four years.
Camacho gained important experience as a student, serving as a legislative intern for Senator Kirk Watson at the Texas State Capitol and an administrative assistant for Facilities Management at the University for more than three-and-a-half years.
After graduation, she joined Kimley-Horn and Associates Inc., a civil engineering firm that helped develop the Master Plan for Concordia when the campus was relocated to Northwest Austin.
She returned to CTX as an employee in 2018, serving the Department of Philanthropy as a program assistant. In February, Camacho rejoined Kimley-Horn in their Austin office as an administrative assistant.
Concordia's Impact
Concordia prepared Camacho with knowledge and skills that she can apply to any role. "Concordia encouraged me to develop a sturdy foundation of virtues and ethical standards, to understand what is right and wrong," she explained. "And when it needs debate, Concordia taught me how to go about it with respect."
Her experience at Concordia University Texas gave her confidence when entering the workforce. "No matter how prepared you think you are for the next step, there is always something you don't know," Camacho said. "Confidence in what you bring to the table, such as a positive attitude or the willingness to learn, will help in the moments when you feel like you don't understand the criteria set before you."
Advice for CTX Students
Camacho's advice for CTX students is beneficial to everyone. "Be still and know that God is in control," she said. "Have confidence in His plan for you. Have confidence that we are just where we need to be to carry out His will for the world."